You can call it "love at first opera". Filipino soprano Rachelle Gerodias first met Korean baritone Byeong-in Park when they were both cast in the Singapore Lyric Opera staging of Mozart's Cosi fan tutte five years ago. They played the lovers Guglielmo and Fiordiligi in the comedy opera, but little did they know that the "romance" on stage will spill over to real life.
At that time, the Pinay opera star was already 42 and no longer thinking of getting married. Byeong-in, himself an accomplished opera singer who was based in Europe for more than a decade, had never worked with, let alone been romantically involved with a Filipina.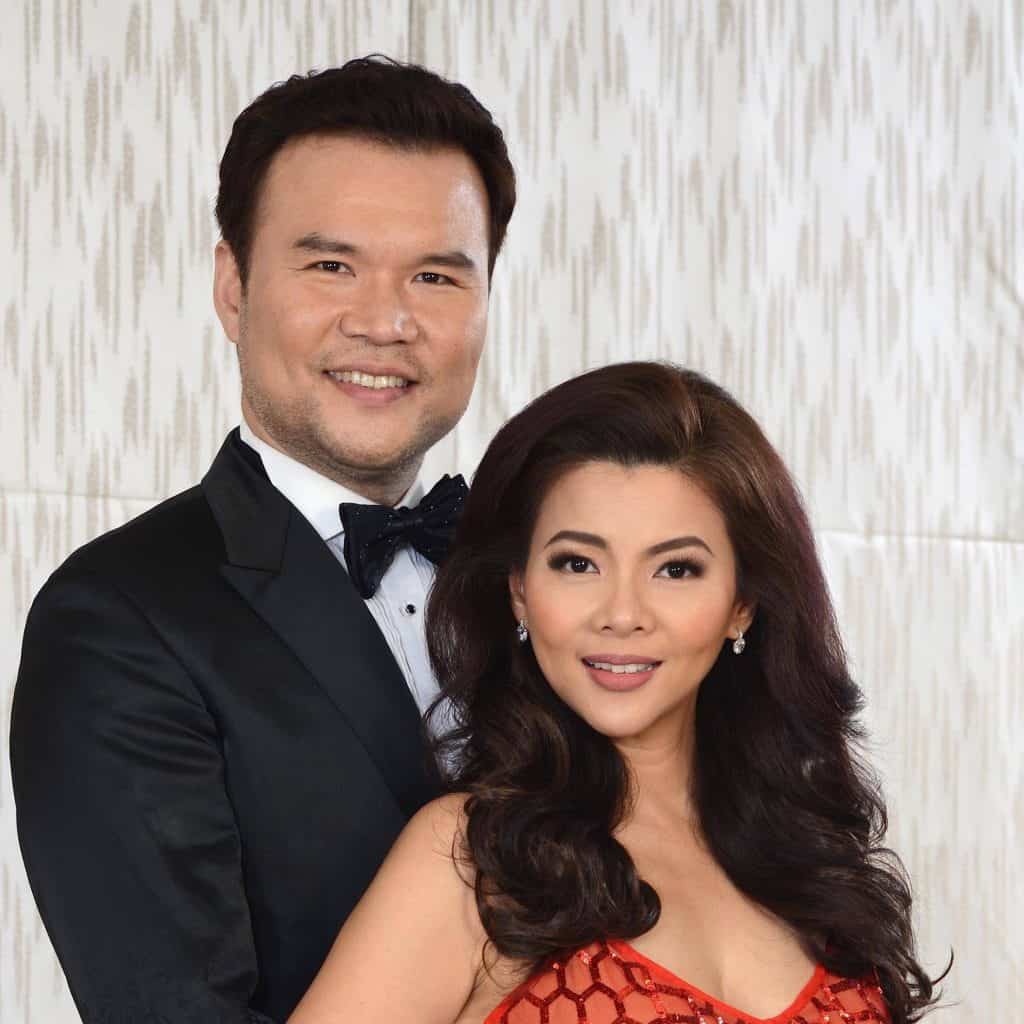 "She's my first-ever Filipina colleague. My first impression was wow, pretty girl, very charming, very good," shared Byeong-in, who trained under the great tenor Francisco Araiza at the University of Music and Performing Arts in Stuttgart, Germany, and was a guest soloist several times at the famous 17th-century-old Graz Opera House in Austria.
That fateful March 2014, he not only debuted in the Singapore opera scene, but also met (and matched) with Rachelle.
"We were invited to be lead singers, both of us. It was an international production. We stayed there for a month. We rehearsed every day and towards the end of that, he started courting me na," Rachelle, the country's premiere soprano, recalled.
But Rachelle never knew the Korean singer was interested in her until he asked her to hang out minus their usual group.
She said, "He asked, you've never been up there in the Marina Bay Sands? I said no, but I really wanna go. 'You wanna see after the rehearsals?' Sure. 'Okay, I will treat you.' We were like six soloists, we would always go out. I thought it was gonna be all of us, tapos biglang balik siya, don't tell the others, I just invited you. So, I said, oh, it's a date, and then he said, it's a first date, hahaha, loko to ah."
After the production finished, they returned to their "home base," Rachelle here in Manila and Byeong-in back to Europe. "So we had, of course, long distance (communication), and he wanted to visit the Philippines in May. I thought he was joking, until he was here, so (I realized) he was serious."
During his first visit, he wanted to meet her parents already. "But you did not allow," Byeong-in jokingly reminded Rachelle.
Rachelle said, "First visit, he already asked the question (on marriage). He just said, what's your decision? (I said) what decision? You have to decide, and I thought, I have to decide. Alright, I have my non-negotiables. First, I want to live in the Philippines; I want to raise a family in the Philippines; I want to get married in the Philippines; I want a proper engagement with ring and everything and a proposal. He said yes. He did everything."
For Byeong-in, "Rachelle is my first Filipina girlfriend. I've had foreigner girlfriends, not many, just a few, because I was based in Europe for 11 years."
"So he gave up that for this," Rachelle mused.
Three months after, or within six months of meeting each other, they tied the knot.
"We could not waste time," the couple, who are now parents to two boys, said.
They've been making beautiful music together for five years now, and audiences will experience this as they headline the Ngayon Na, Kabataan concert at the Manila Hotel Sunday (December 15), which also doubles as a fundraising dinner for future youth-focused projects of the Knights of Rizal. Apart from the repertoire they are both famous for, they will also sing OPM classics and more.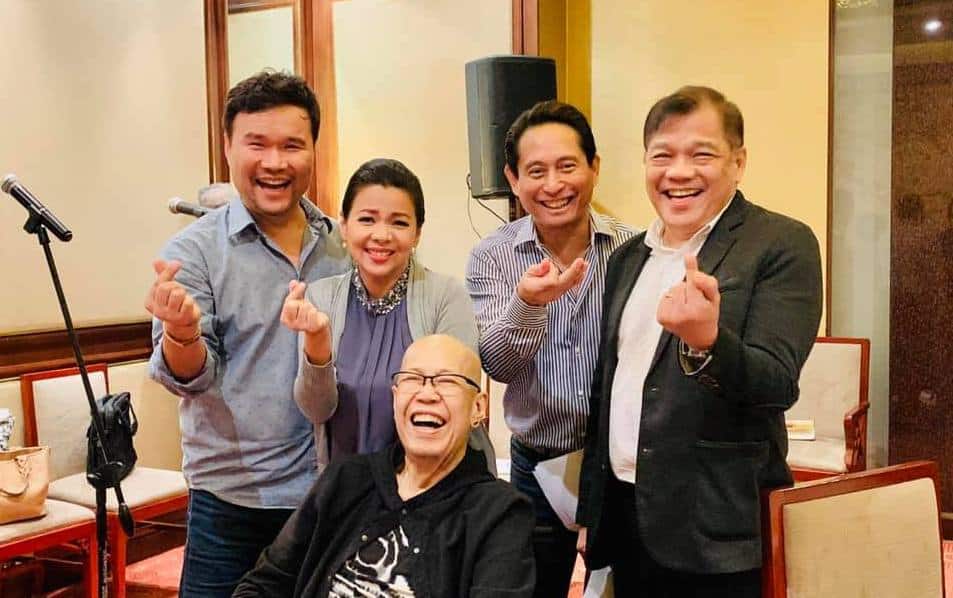 One of their guests is former senator and now president of the Manila Hotel, Atty. Joey Lina, who will duet with Rachelle on The Prayer. Other special performers include Atty. Mike Toledo and The Bayanihan National Folk Dance Company, with the special participation of Gino Padilla.
The couple, who also runs a music school, is happy to headline the concert for the Knights of Rizal, an order created to honor and uphold the ideals of Philippine national hero José Rizal.
Byeong-in revealed that their firstborn is actually named after the national hero. "Rachelle was doing a production of Noli Me Tangere by Jose Rizal. I fell in love with the Ibarra character (the fictional hero created by Rizal). Then she found herself pregnant. Three months into the pregnancy, I was already thinking about a name.
"One day, I said to her, maybe if I get a boy, I will name him after Ibarra or Jose Rizal. I like the national hero, and she said OK. But the next day or a few days after, she said no, no, no, it cannot be Jose Rizal because your family name is Park. Everybody will bully him," Byeong-in laughed in recollection.
"You cannot name him Jose Rizal Park, I had to explain," Rachelle added. "Anyway, we kept the Jose and removed the Rizal. We named him (instead) Jose Victorino."
Byeong-in said that he hopes his second son would also go into music, so they named him Franco Theodore after the famous Italian tenor Franco Correlli and Theodore because it means God-given. "A gift of God to us," he added.
Rachelle also said, "I didn't expect to get married and even more so, have kids. We were already so happy to have one. But he gave us one more. God is really good!"