Mark Bautista took to Instagram to share his regrets over a missed opportunity. The singer received an e-mail for an appointment with the makers of Disney's Aladdin in broadway. 
The e-mail read: "I am writing with appointments for a possible future replacement for the principal role of 'Aladdin' in the Broadway company of Disney's Aladdin."
"WHY OF WHY!! Just opened this email now (January 10) Nanghina ako..:( 🙁 🙁 #AladdinDream," he captioned his post. 
Mark received the e-mail on January 7. He was able to read it two days after the appointment schedule. 
Moments after posting his missed opportunity, his friends from the industry showed their support, advising him to continue pursuing the role. Among those who sent their support was musical theater actress Rachelle Ann Go. 
"Lumipad ka na kasi now na. Sabihin mo na-traffic lang hehe," Rachelle encouraged him.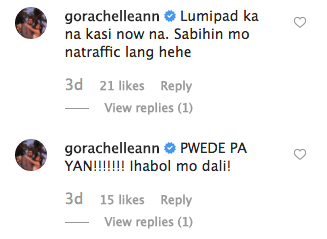 TV and radio host Tim Yap also tried to cheer up Mark. His response to the singer's post read: "Just say 'Traffic sa EDSA. But I'm on my waaaaay!!!!'"