Heart Evangelista warned the people who left a dog to die on the streets.
In a series of Instagram stories, the actress and animal welfare advocate shared how she helped rescue the abandoned dog.
"To the 5 people who left her there to die …Shame on you. Di man makahiga o upo yung aso. Thanks Pam and @rettysetgo for sending to me," wrote Heart.
She also lamented that the poor animal had an "extra tight" rope around her neck while "she (suffered) under the rain."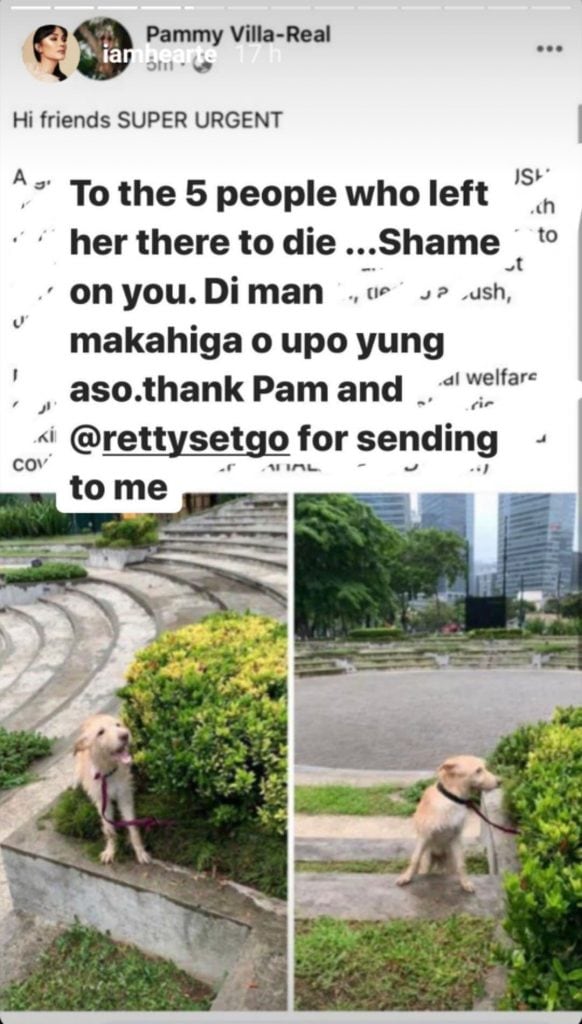 Heart, who is currently in Sorsogon to be with governor-husband Chiz Escudero, shared that she asked rescue group PAWSsion Project to pick up the dog and care for it in the meantime.
"Had her picked up by @pawssionproject she will have water and food to eat then will be brought to vet," she said.
She also promised to enroll the dog in a school for her next home.
"I will make sure she goes to school and have the best life. Good luck, karma is real people. #fostering her and hopefully someone will give her a home," she said.
She then called on her friends to message her if they would want to home her new foundfriend.