With the rise of coronavirus cases in the Philippines, health experts urge the public to practice "social distancing" to prevent the further spread of the virus.  
Kapamilya star Bela Padilla set the example for her followers. On Instagram, the actress posted a photo with "social distancing" as her caption.
On her Instagram stories, Bela further defined what social distancing is. Citing a fact sheet from the Santa Clara County Public Health Department, she defined the move as a step taken to stop or slow down the spread of a disease.
"Social distancing is a term applied to certain actions that are taken by Public Health officials to stop or slow down the spread of a highly contagious disease. The Health Officer has the legal authority to carry out social distancing measures. Since these measures will have considerable impact on our community, any action to start social distancing measures would be coordinated with local agencies such as cities, police departments and schools, as well as with state."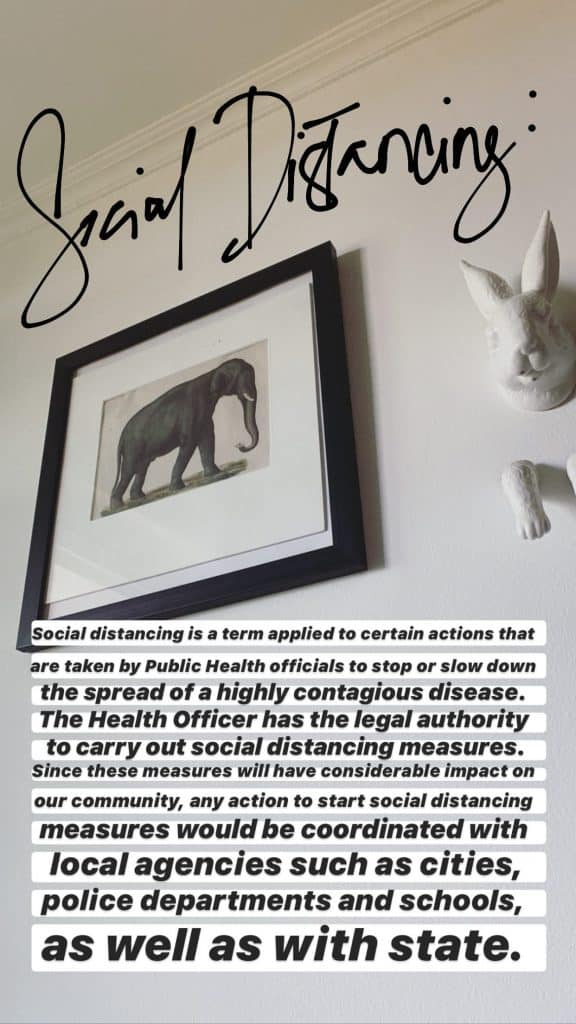 As of writing, there are 52 coronavirus positive cases in the country. The World Health Organization has categorized COVID-19 as a pandemic.

Apart from social distancing, health officials has been reminding the public to practice frequent hand-washing and proper cough etiquette.