Aside from general safety precautions in avoiding the coronavirus, Department of Health Secretary Francisco Duque III advised the public to avoid touching MEN.
"Do not touch MEN. Ibig sabihin nun, do not touch mouth, eyes at tsaka nose," he said in a DZMM interview.
The World Health Organization (WHO) said that when an individual with COVID-19 coughs or exhales, the disease can spread from person to person through small droplets from the nose or mouth.
"These droplets land on objects and surfaces around the person. Other people then catch COVID-19 by touching these objects or surfaces, then touching their eyes, nose or mouth," WHO said.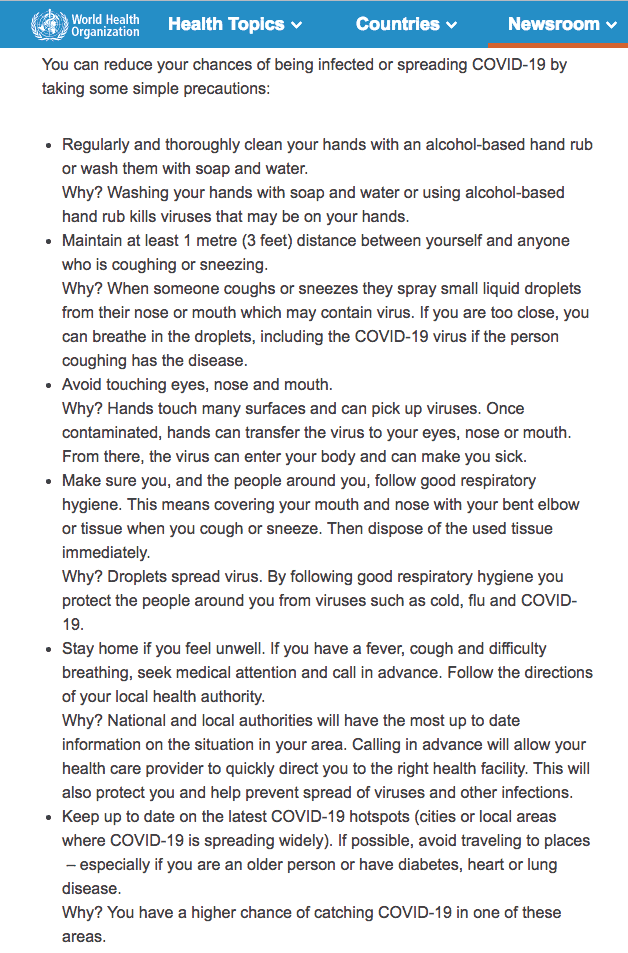 The organization also instructed the public to avoid touching their mouth, eyes and nose.
Sec. Duque said an individual unconsciously touches their face around 90 times a day. "Wag na kayong kalikot nang kalikot ng kahit anong butas sa mukha," he instructed.
He also advised the public to support their immune system by taking vitamin C, drinking water, and eating vegetables rich in minerals.
As of writing, there are 10 confirmed cases of the disease in the country. President Rodrigo Duterte has already declared a state of public health emergency in relation to COVID-19.