Former Kpop girl group f(x) member Sulli passed away, Korean media outlets reported Monday afternoon.
In a report by South Korean news agency Yonhap, the 25-year-old singer-actress was found dead at her home in Seongnam, Seoul.
According to the police report, Choi Jin-ri's (Sulli's real name) agent found her lifeless at around 3:21 p.m. at her two-storey house.
Meanwhile, Korea Herald reported that Sulli's manager went to visit her home when he was unable to contact her after their last phone call on Sunday.
The report also cited that police continue to investigate the case, but suspect that the actress took her own life.
Sulli starred in several TV dramas including Ballad of Seodong, Oh! My Lady, To the Beautiful You and previously had a cameo in Hotel Del Luna.
She debuted as a member of f(x) in 2009 along with Krystal, Amber, Luna and Victoria under SM Entertainment.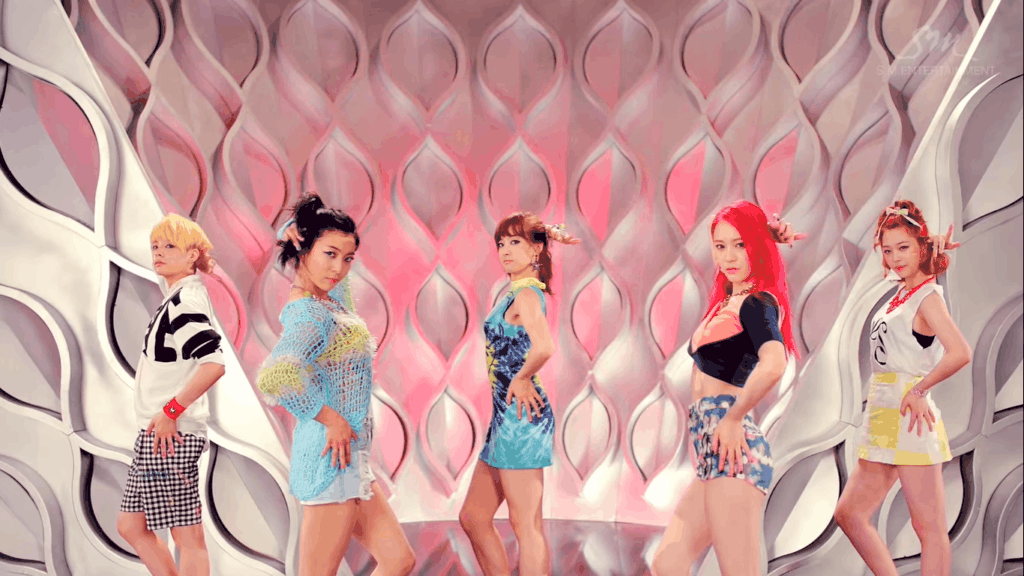 Sulli went on a hiatus in 2014 after "becoming mentally and physically exhausted from the continuous, malicious comments and false rumors," she received.
In 2015, she officially left f(x) to pursue her acting career. After a three-year-long hiatus, she made her comeback in Dean's 2018 single Day-fly.
She released her single album Goblin, marking her solo debut on June 29, 2019.
Furthermore, netizens were shocked and saddened by the news, making Sulli the top trending topic on Twitter.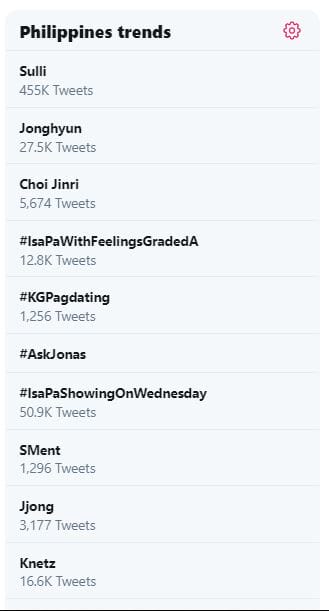 Note: The Philippines has centers and groups dedicated to help those who have suicidal thoughts, psychiatric emergencies, depression and other issues.
You can call the National Center for Mental Health (NCMH) Crisis Hotline, a 24/7 confidential services hotline at 0917-899-USAP (8727) or 0917-989-8727.