Beauty queen Sandra Lemonon said she will be ending her pageant journey soon.
She made the revelation after responding to her fan's comment on her Instagram photo of her on the beach. She was told by her fan that she would be fit to join Miss Earth.
"No more pageants for me love but thank you," she replied.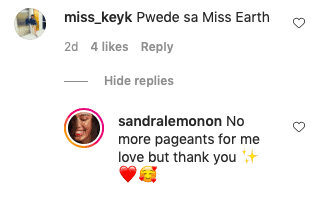 Another netizen said he hopes she will reconsider her decision so that they can cheer for her in the big arena.
She responded and assured the netizen that she is now on her own path.
"Maybe I shall not be in a pageant arena but I am sure I am on my own path & all the hardships/blessing that lead me to where I am today will help me where I need to be," she said.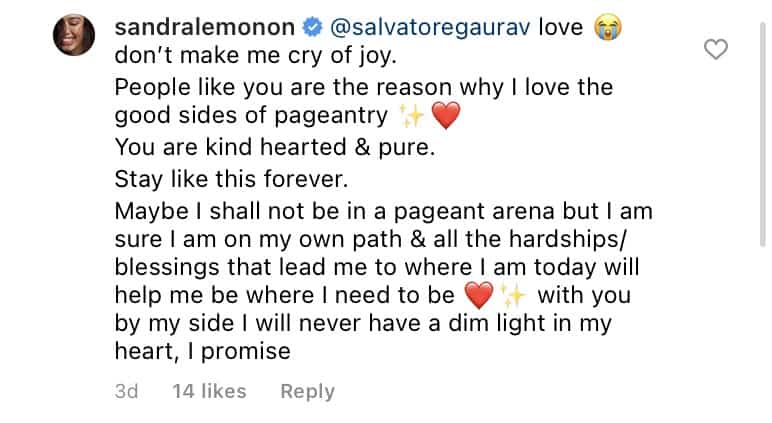 The Taguig beauty made headlines after the 2020 Miss Universe Philippines when she posted cryptic Instagram stories about how "REAL queens play FAIR" and threatened to "spill tea" about the pageant.
READ: Is Shamcey Supsup calling out a Miss Universe Philippines 2020 candidate?