Clint Bondad seemingly took a swipe at Miss Universe Philippines (MUP) 2020 candidate Sandra Lemonon over her recent cryptic Instagram stories. 
The Fil-German actor on Monday shared a screenshot of the Top 16 candidate's Instagram stories featuring a cup of tea, which she posted just hours after Rabiya Mateo of Iloilo City was crowned as Miss Universe Philippines 2020.
Along with Sandra's Instagram story was the caption: "Accepting defeat graciously is one of the many mark(s) of being a queen. But what you forgot to say is that REAL queens play FAIR (and) don't CHEAT," which later sparked an online controversy. 
Clint captioned his Instagram story: "Sandra, at least be original."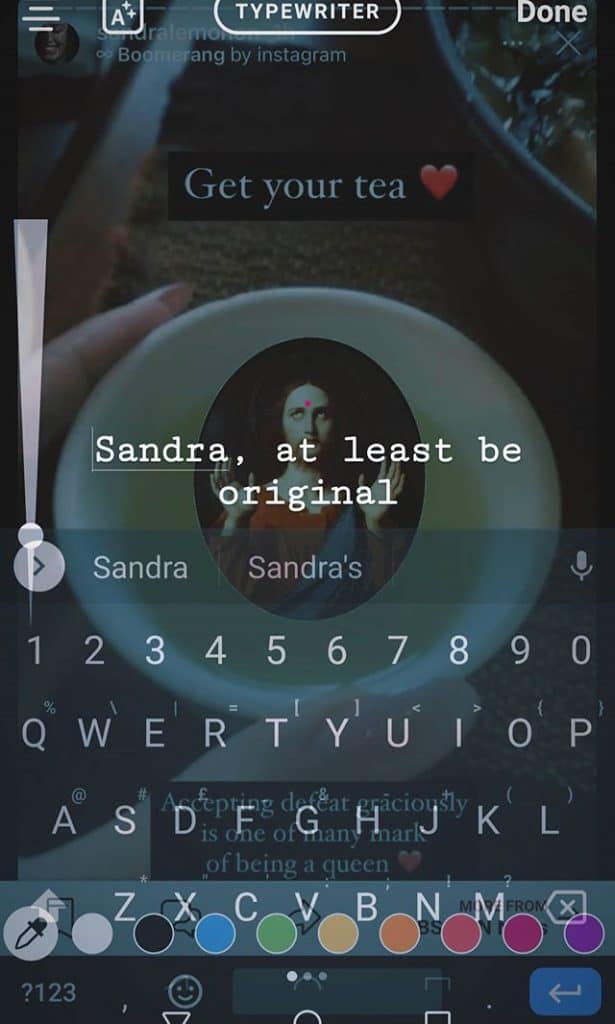 To recall, Clint himself caused an online stir back in July, after posting several cryptic Instagram stories which netizens alleged as alluding to his ex-girlfriend Catriona Gray and her boyfriend Sam Milby. 
Clint's mysterious posts piqued the curiosity of netizens as they waited for him to "spill the tea" about the couple.
Sandra was one of those who publicly came to the defense of Catriona following Clint's Instagram stories. 
The beauty queen called on the public to cancel the "chismis culture" and seemingly referred to Clint by saying "he is not in a healthy state of mind".
She further said, "To every person that ever doubted her good intentions, accused her of things she didn't do, I hope that you will all learn how to not judge anyone or quick to react especially when you don't know the full story." 
Following Sandra's cryptic Instagram posts after the announcement of MUP winners, some netizens are saying that Sandra is doing a Clint Bondad. 
Before the pageant's pre-taped grand finale aired on Sunday, the Miss Taguig first shared via Instagram stories about "announcing a big news" and telling the truth over the recent pageant.
In her latest Instagram story, Sandra shared the quotes, "A clear conscience laughs at a false accusation" and "It's all about timing. If it's too soon, no one understands. If it's too late, everyone's forgotten."