The late actor AJ Perez received a heartwarming tribute from his brother Angello Perez on his graduation day.
The late actor's brother, who recently earned his second degree from the Ateneo de Manila University, shared a photo of him visiting AJ's grave while wearing his graduation gown.  
His caption read: "Always dedicating my successes to you."
According to his recent Instagram story, he finished his second degree in communications technology management.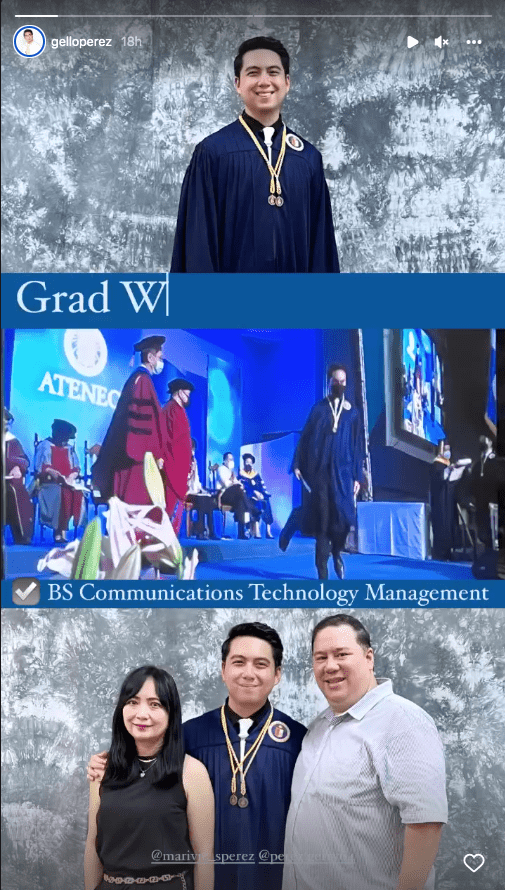 Back in 2020, Angello honored AJ when he finished his degree in psychology. As seen on his social media post, the younger Perez had his brother's portrait with him in his graduation photo.
"Nine years since you left, but I've always made it a point to dedicate all my accomplishments to you. You would have been a college graduate by now. This year, I'd like to believe we are graduating together and I will be thinking of you when I receive that diploma. Thank you for always being my inspiration," he wrote.