Gabbi Garcia was definitely starstruck when Canadian singer-songwriter Shania Twain sent her some love on her Instagram post.
The actress' social media post was a sweet clip of her and her longtime boyfriend Khalil Ramos slow-dancing along to Twain's hit song, You're Still The One.
In the video, the two held each other as they swayed along in a dimmed room.
"Priceless," her caption read.
Under the comments section, Twain responded with three kiss emojis for the couple's sweet moment.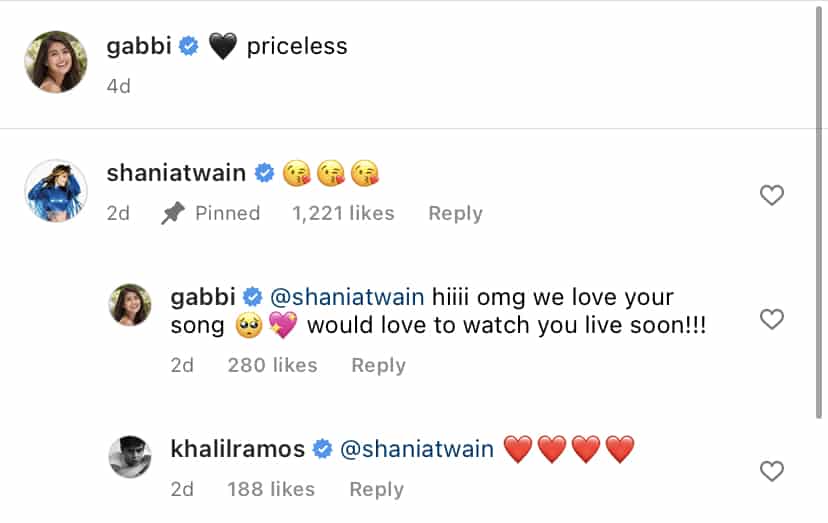 A fangirling Gabbi responded: "hiiii omg we love your song. would love to watch you love soon."
Meanwhile, Khalil responded with tons of heart emojis for Shania, who is one of the best-selling country music artists. 
The lovebirds' sweet clip made netizens on Instagram super kilig, expressing how happy they are for the couple.