Primo Arellano just got a haircut from daddy Drew Arellano and it appears the three-year-old is a little less impressed with the hair cutting skills of his parent.
TV host and mom Iya Villania shared a poll question on Instagram asking netizens who they think cut Primo's hair accompanied by a photo of her son's new look.
In the succeeding Instagram story, Primo revealed that it was his papa that did it.
His mom then asked, "How do you feel about it? Do you like it?"
"No, it's bad," Primo frankly answered, drawing laughter from his mom.
Iya in another Instagram story also revealed the reason why Drew cut their eldest son's hair.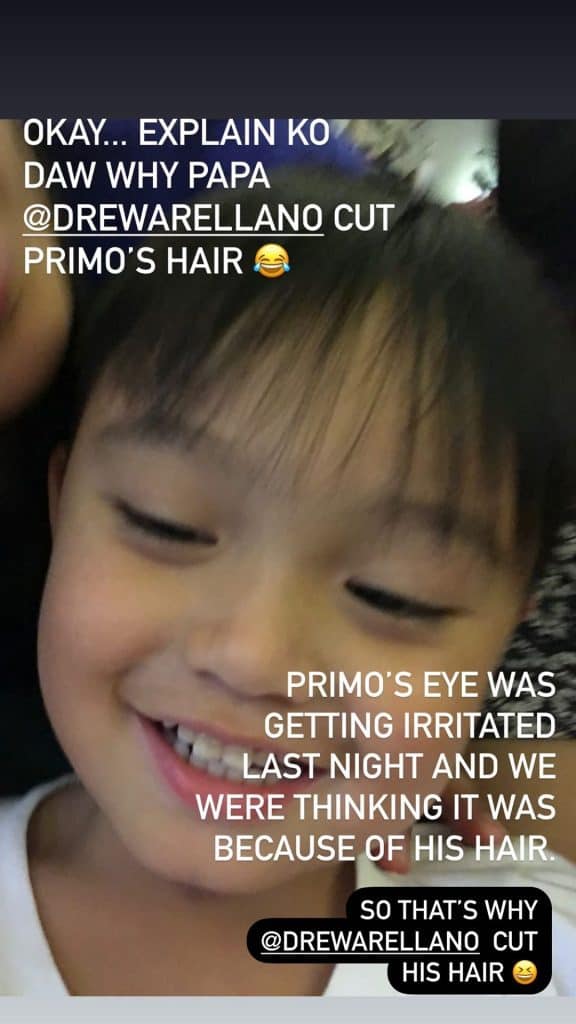 "Primo's eye was getting irritated last night and we were thinking it was because of his hair. So that's why @drearellano cut his hair," wrote Iya.