Two members of the South Korean boy band NCT Dream brought back the "Booty Wurk" dance trend, and its choreographer, Filipina dancer Niana Guerrero, couldn't be any happier.
K-pop idols Mark and Jisung danced to Niana's self-made choreography of T-Pain's song Booty Wurk (One Cheek at a Time), as shown in a video posted on NCT's official TikTok page.
The video has garnered over 7 million views and over 1 million likes on Tiktok.
Mark had also hopped on the dance trend before during NCT Dream's fan event in South Korea.
The members performed to the cheering crowd of their fans, also known as Dreamies, during the group's seventh-anniversary fan meeting Dreamland held at the Jamsil Indoor Stadium in South Korea last Saturday, July 22.
In a portion of the fan meeting, members showed off their dancing skills by covering various songs from other K-pop groups including Seventeen, Le Serrafim, StayC, Orange Caramel and the choreography of the Filipina trendsetting dancer.
Mark can be seen nailing the TikTok dance trend as the song played on cue, making the crowd of Dreamies go wild.
Niana shared her reaction in an Instagram story with a clip of Mark performing her dance steps to the Booty Wurk.
"LET'S GO MARK LEEEEEEEEEEEEE! y'all the booty wurk challenge never ended," she wrote in the caption.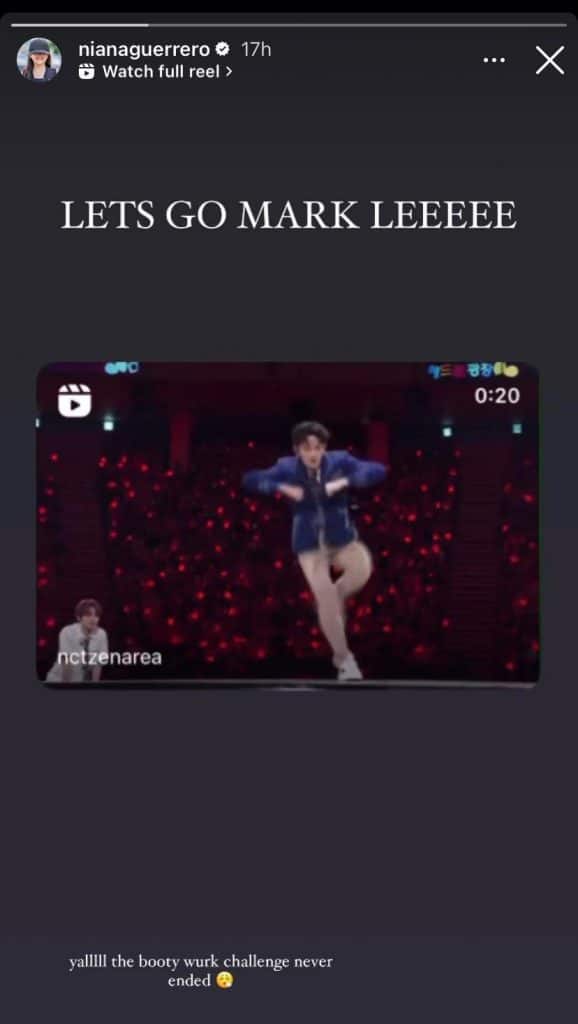 It can be recalled that another NCT member has also taken notice of the dance trend before. In late September of last year, Taeyong shared his Booty Wurk cover based on Niana's dance choreography.
Niana launched the Booty Wurk dance cover on social media in April 2021.