After giving birth to her fourth child with Drew Arellano, Iya Villania said Baby Astro is the last baby Casa Arellano will have.
The television host recently shared via Instagram stories a funny selfie reaction after her OB-GYN supposedly gave her a go signal that she could now get pregnant again weeks after welcoming a baby boy.
"Okay cervix closed….uterus back to size. Okay pede na ulit!," Iya quoted her doctor saying during her post delivery check up.
Iya, however, told her doctor that she can't bear to get pregnant again.
"Ah eh….Doc! No na please!," wrote Iya as text, while tagging and telling husband Drew in jest, "Flying kiss at apir muna tayo ah!".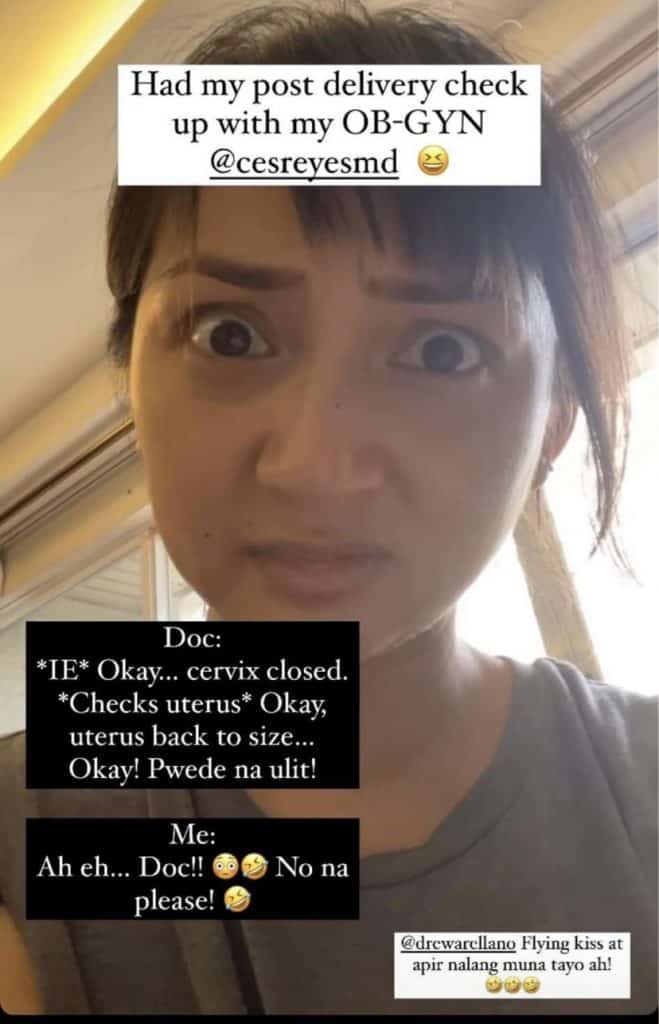 In a subsequent Instagram story, Iya shared a photo of her cradling baby Astro.
"Savoring these moments. The last newborn I'll have.
"I've never actually been a fan of this stage. But this time it's different knowing I'll never go through it again," said Iya.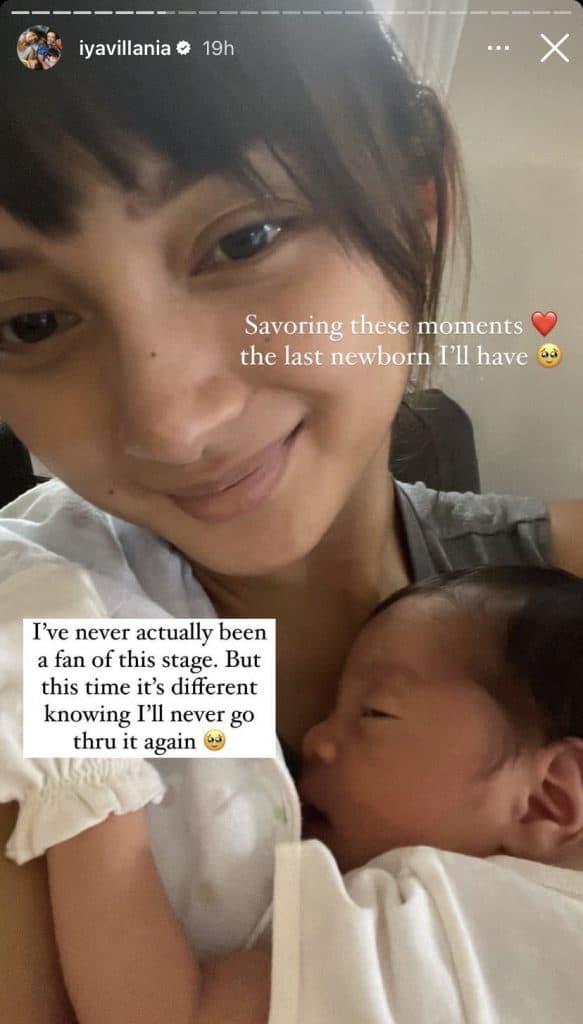 Iya gave birth to baby Astro last June 4, describing it as her longest and most painful delivery.
"I was praying for strength and courage every single day hoping to get thru an unmedicated birth to wrap up this journey (yes guys, I believe this is the last!)"," said Iya.
"I was at 6cm and giving up when I asked for the drugs when all of a sudden God flipped a switch and I delivered 30-40mins after!!! He knew the desires of my heart and He opened my cervix up before the drugs came."