Andi Eigenmann recently expressed her dismay after her fiancé Philmar Alipayo was accused of stealing donations for his home island Siargao.
After supertyphoon Odette devastated the island, the celebrity couple was quick to act on relief operations for their home island, but it seems their efforts were misunderstood by some.
On her Instagram stories, the actress defended Philmar and his intentions to help their fellow Siargao residents.
"It is very sad to know that he is being accused of stealing donations when he even specifically ignored his chance to use his platform to ask for them, since he's more than just willing to use his own money just to help our community out," she wrote.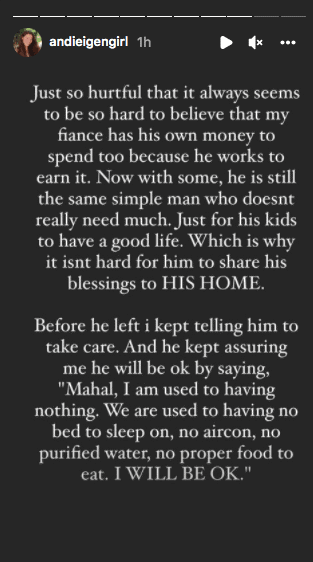 The mother of three continued on to share that the champion surfer is just a simple man who wants to share his blessings to his home.
She added: "Just so hurtful that it always seems to be so hard to believe that my fiance has his own money to spend too because he works to earn it. Now with some, he is still the simple man who doesn't really need much. Just for his kids to have a good life."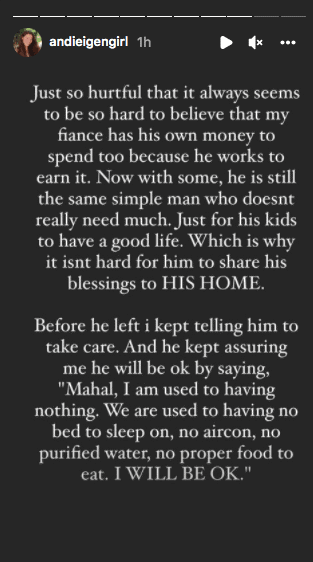 Philmar had just returned to Siargao after their family's trip to Manila. Based on Andi's post, he took the flight back home as a volunteer with boxes of food and essential goods for their loved ones.
RELATED: Andi Eigenmann, Philmar Alipayo call for prayers in typhoon-hit Siargao