Train to Busan director Yeon Sang-ho is making his TV series debut with the supernatural horror Hellbound.
Clearly, he's at it again with the terror and thrill. And this time, director Yeon has a new universe to introduce in the upcoming Netflix original series. The filmmaker is acclaimed for his masterpieces The King of Pigs, The Fake and Peninsula.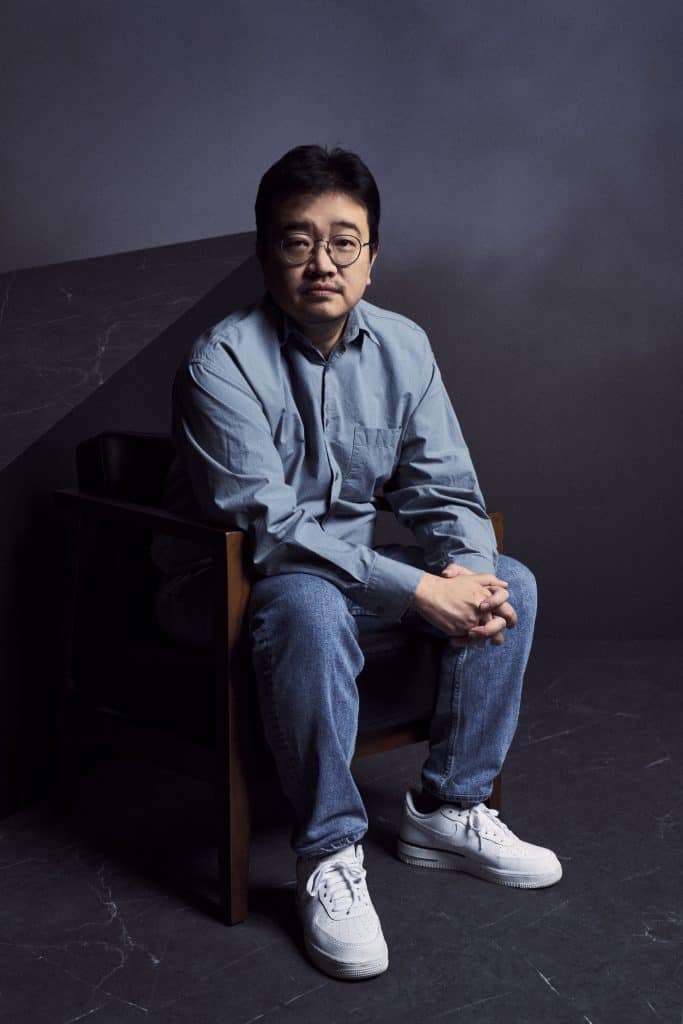 Hellbound is based on a webtoon written by Yeon and cartoonist Choi Gyu-seok. The action happens right in the middle of Seoul, where unbelievable demonstrations of Hell take place for everyone to witness. Mysterious beings condemn individuals to be hellbound as angels of hell appear to burn the damned.
At the virtual press conference for the upcoming K-series, Yeon shared what went down when he created the webtoon to life.  
"The Hellbound universe is something that's really interesting to me. I talked with comic artist Choi, too, I wanted to make it like a playground for my universe, a playground for my movies," he said.
Yeon emphasized the Hellbound is his "first game at the playground" and he has added a lot of film-like aspects to the series.
Hellbound was purposely created with a very unrealistic and drastic ambiance to bring out the different facets of humans. Even the supernatural beings like the executors from Hell were created to trigger terror.
"I wanted people to feel extreme terror when looking at these executors and think about hell when we look at these executors and think about hell when we look at these executors," he shared.
Yeon's attention to all these details that make up his horror masterpieces, he revealed, comes naturally to him.
"I don't want to put too much thought into it, I hope it would be more natural. And in that way, I think it could also be natural to the viewers as well. So, I hope I don't put too much though into it, and I want to make it as natural as possible," he said.
For Yeon, his first foray in creating a live-action series was not a very different experience from shooting films.
He disclosed: "I didn't think it was that different, but it just had a longer running time, so it was kind of like filming a few movies just back-to-back. Actually, I enjoyed it even more."
Even his cast – Yoo Ah-in, Kim Hyun-joo, Park Jeong-min, Won Jin-a, Yang Ik-june – seemed like they had the time of their life working on the series with Yeon. While the title Hellbound holds a dark and ominous weight, shooting was actually heaven for the stars.
As proof, Hyun-joo shared that Yeon exerted all his efforts to guide them and even went so far as to act out their own scenes for them.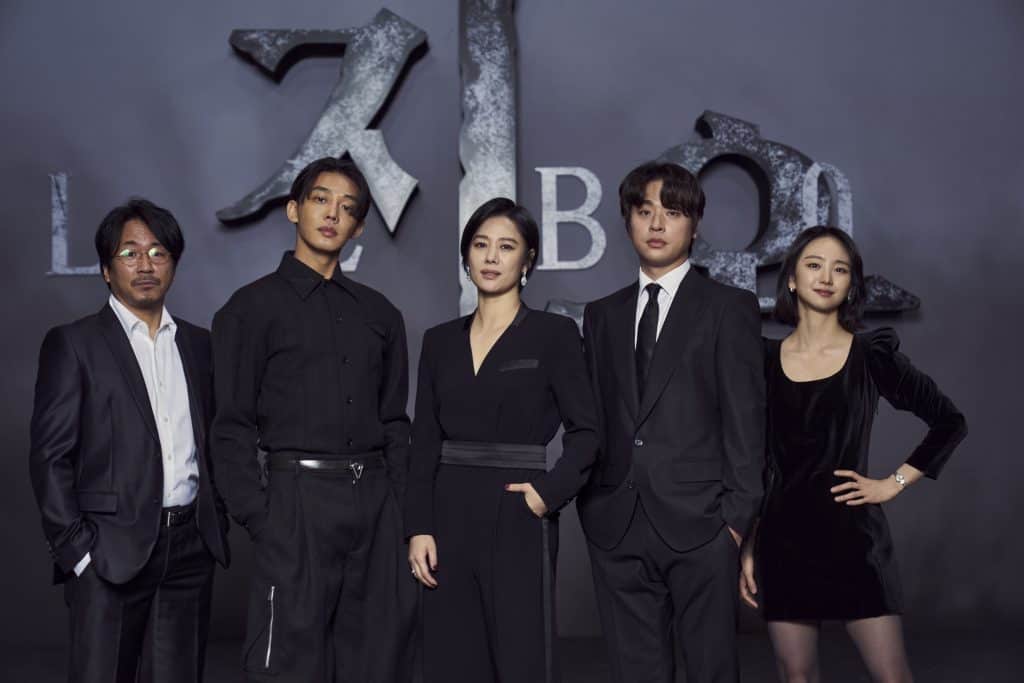 Just before Hellbound's release on Netflix, it has already received good reviews after its screening at the BFI London Film Festival, Toronto International Film Festival and Busan International Film Festival.
"I hope that Hellbound, which will be released on November 19, is not just something to be consumed, but something that will give food for thought. I truly hope my wishes come true," director Yeon ended.