Just before the last day of voter registration, Liza Soberano made sure to encourage her fans to register to vote for the May 2022 elections.
The actress shared a snap of her ink-stained thumbs on social media as proof that she has registered to vote for the first time.
"First time registering to vote! You guys should too!! Every vote matters," she wrote on her Instagram story.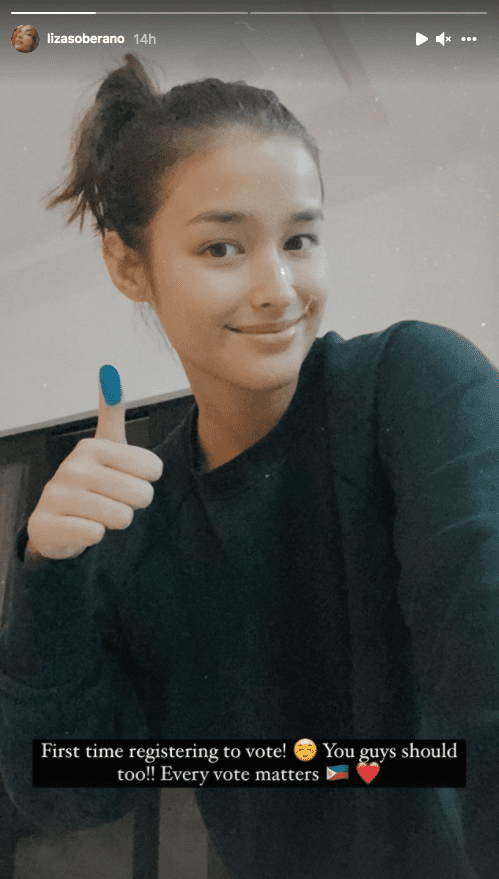 In early October, the 23-year-old warned her fans after she was told her image was used to promote presidential candidates.
The Kapamilya star acknowledge a fan's tweet informing her of a TikTok video using her image to campaign for presidential aspirant Bongbong Marcos.
"Thank you for informing me. Beware of false information everybody," she wrote.
READ: Liza Soberano warns fans of false information online