Derek Ramsay and fiancée Ellen Adarna teamed up with vlogger couple Jayzam Manabat and Camille Trinidad, a.k.a. JaMill and some netizens are not happy about it.
On Monday, Derek took to Instagram to share a photo with Jayzam to promote their collaboration with the YouTubers to be released that day.
The vlog featured the two couples taking on the Never Have I Ever challenge where they had to take a shot if they couldn't answer the questions.
"Nice hangin with you guys @jamillph @camilleptrinidad It's nice to see these kids doing so well chasing their dreams and reaching their goals. Pls watch their next YouTube episode today, at 12pm,with Ellen and I," Derek wrote in the caption.
Fans of Derek and Ellen, however, frowned upon the couple's decision to collaborate with JaMill.
"I love you and Ellen, but this is a disappointing collab," wrote a netizen, which some other fans agreed to.
"No thanks!! Ivana pren ksi nag shishare ng blessings sa Ibang tao," wrote another.
Derek, meanwhile, responded: "Dear how do you know they don't share their blessings? Is it because they don't broadcast it? Kinda unfair, don't you think?"
The Kapuso hunk actor also reiterated, in response to other criticisms thrown at Jayzam and Camill, that they are "good people" and "smart kids working hard".
"Dear I respect your opinion but don't you think it's better to look at the positive side of what they are doing. They are working hard and giving back to their families. Kids can be inspired to do the same," said Derek.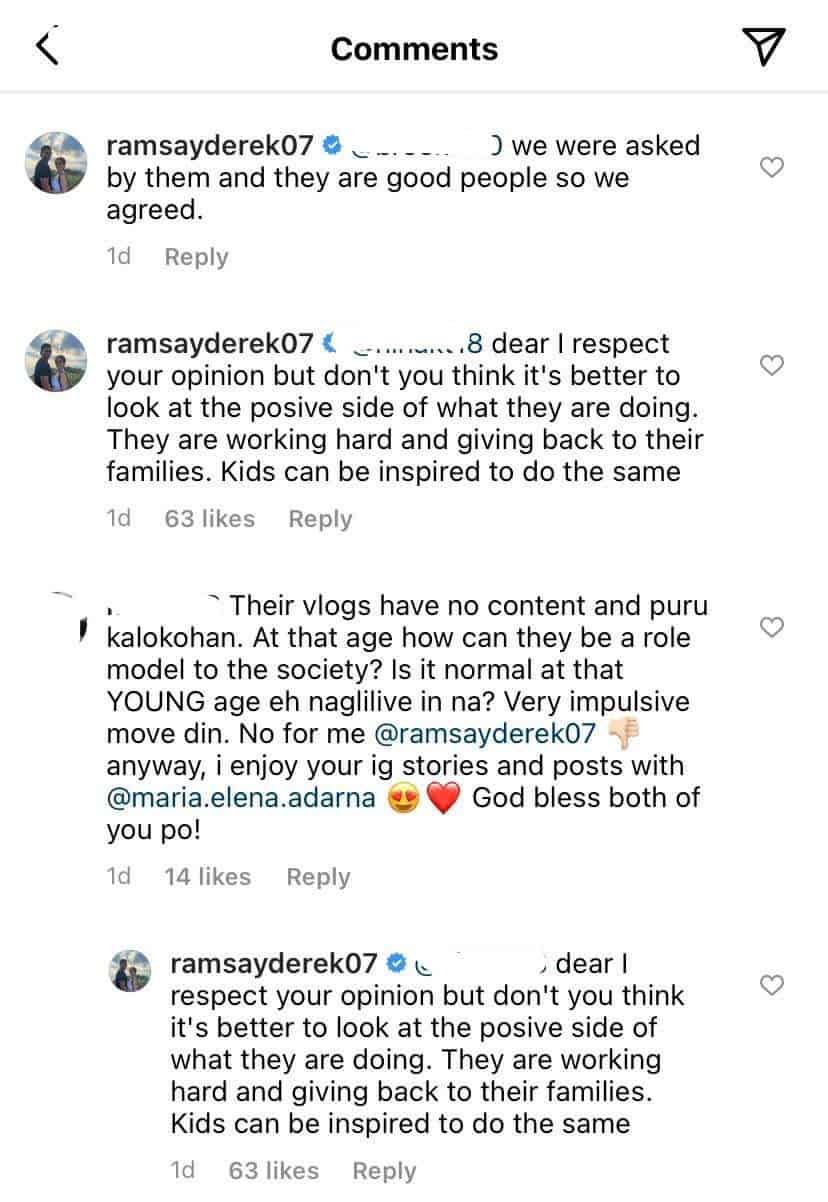 JaMill recently made headlines after making their comeback to YouTube, less than a month after deleting their previous channel which had over 12 million subscribers.
Their current YouTube channel has 561,000 subscribers as of writing.