Ellen Adarna has made it clear that her priority now is her son, but what if love comes her way?
"I don't know. I can't tell. If mangyayari siya, mangyayari siya. I'm not going to stop it. If it happens, it happens," said the 32-year-old actress when asked if she's open to falling in love again during the mediacon for her TV5 sitcom John En Ellen opposite John Estrada.
"Give it your best shot," was Ellen's message to potential suitors.
Produced by Cignal Entertainment, John En Ellen is family-oriented sitcom premiering this Sunday, 7 p.m. It will also mark Ellen's TV comeback, three years after she left showbiz to give birth to her son Elias with John Lloyd Cruz.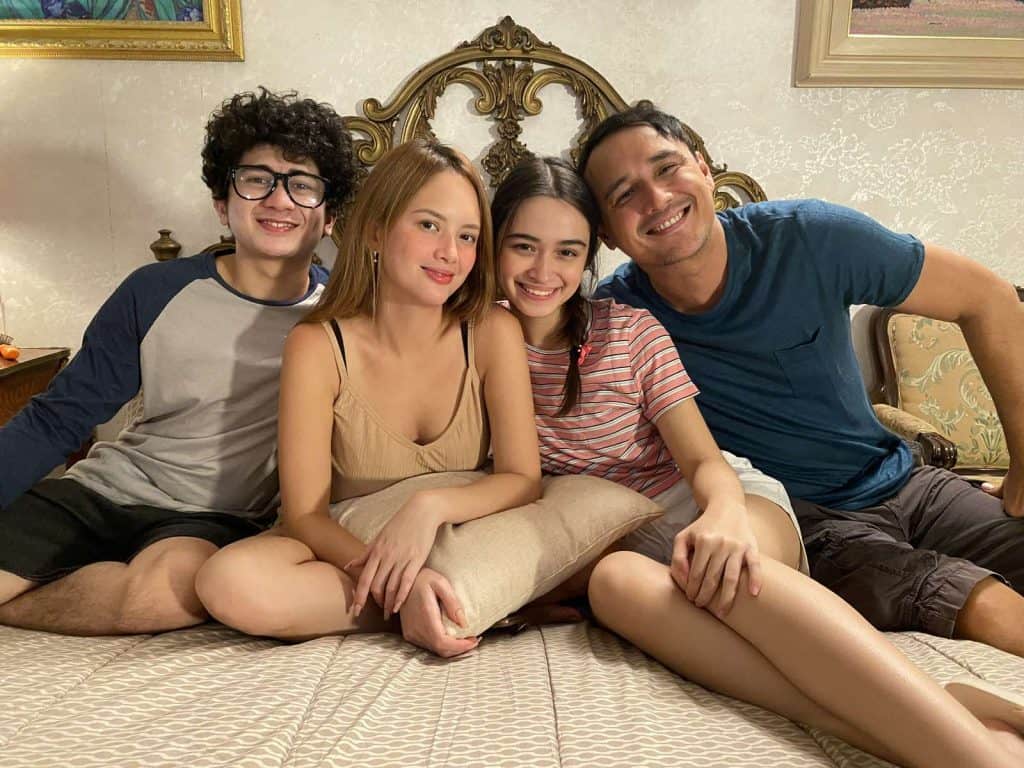 She's in good terms with her ex but she doesn't see herself working with him because he's a dramatic actor, and she'd rather stick to comedy.
"Right now, comedy is what I can do. If drama or kung ano pa, it requires a lot of energy. Like I said, my son is my priority, so I could only do comedy."
Ellen also said that at the moment, she is prioritizing her career over love life. But between career and motherhood, no question about which one is more important to her.
Initially, she planned on returning to showbiz when Elias was going to turn seven years old.
What changed her mind to accept John En Ellen was the timing of the project. She received the offer while she happened to be in Manila because her son had to spend a month with his father.
"Because timing yung schedule ng taping. When it was offered to me, nandito kami sa Manila. Well, I'm here and he's with his dad, so I might as well do something. So that's why," Ellen said.
She also said yes because it's a light project and she wants "good energy around me."
"John and I spoke about my character and he just wanted Ellen to be just like myself," she shared, adding that the Cebuana in her is also written into the script.
Ellen, nevertheless, admitted that this is not a full-time comeback — at least not yet. "Full-time, hindi. It would really depend on the schedule. Yun na nga, my son is my priority."
Does her two-year-old toddler already have an idea of the work that she does?
"When I leave the house, he thinks I'm working pero wala pa siyang idea. Like when he sees, for example, there's this one time I tried to show his dad sa TV, di pa sya na-ge-gets. Wala pa siya talagang clear idea of what it is."
Ellen was also asked about her viral Instagram stories where she dispensed love advice to her fans.
"Well it's also based from my experiences. Alam naman natin na medyo pasaway talaga ako dati and yeah, nakukuha ko lang yun dun and those are my insights and learnings."