On Tuesday, singer-actor James Reid took to Instagram to announce his new role as the Department of Agriculture's Ambassador on Food Security. 
His post read: "LETS GROOOW. Thank you to the Department of Agriculture and Secretary Dar for trusting me with the role of Ambassador of Food Security. Thanks for the gift. Can't wait to show everyone what we've been working on during quarantine!"
Secretary of Agriculture William Dar said the 27-year-old artist took on the role as ambassador pro bono.
On Reid's Instagram stories, he featured a photo of him during the DA's celebration of Farmers and Fisherfolks.
"And big thanks to @internationalsps for donating sanitation tents for the employees of the DA," he wrote in the post.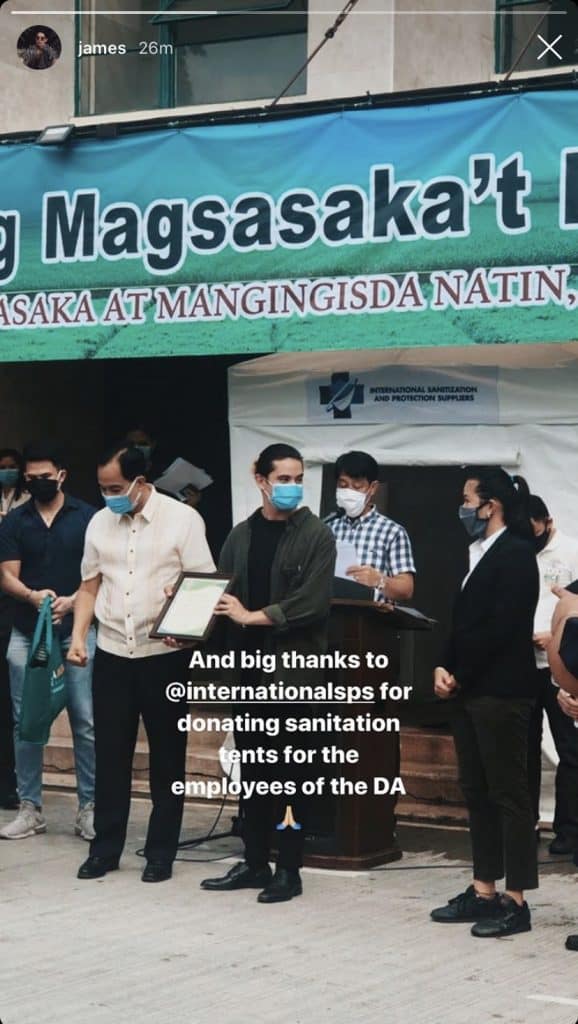 "I'm very new to the world of agriculture but it's my passion of sustainability that has brought me here. It's my privilege to use my voice to support farmers and fisherfolks in the Philippines," Reid said during the event.
"It's my honor to use my voice to support the farmers and fisherfolks of the Philippines and I'm very honored to be designated the role as ambassador on food security.
"For me, the farmers and fisherfolks are the backbone and heartbeat of our economy so I'd like to encourage the younger generation to be more involved and support the farmers and fisherfolks," Reid also said.