Newlyweds Matteo and Sarah Guidicelli are now busy attending to their duties as husband and wife. They were spotted shopping for their new home.
In a video shared by celebrity doctor Vicki Belo, the couple can be seen holding hands and looking around for kitchenware, glassware and utensils at a department store.
"So happy to see Mr and Mrs Guidicelli @matteog @justsarahgph doing normal husband and wife duties," Belo captioned her Instagram post.
"What are we looking for? Shopping for the house," Belo said in her video.
"For the wife," Matteo added.
"Tita Sarah is moving into their new house," Belo then told her four-year-old daughter Scarlet Snow who also joined the shopping trip.
"And Matteo is pretending he knows what he's doing," the lady doctor added with a laugh.
Scarlet Snow also helped Matteo and Sarah pick out plates, utensils and cups.
She also shared on Instagram a photo of her with the Guidicelli couple.
In his own Instagram story, Matteo thanked Belo for spending time with them and "for always loving Sarah".
"Thank you @victoria_belo, we had a great time with you and the family!" he said along with a group photo.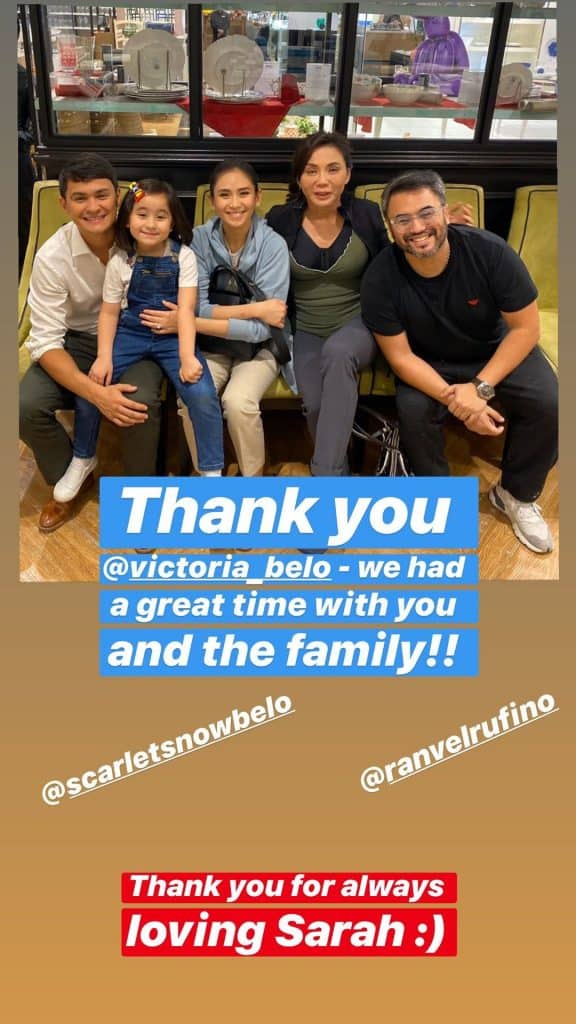 Matteo and Sarah secretly got married at Victory Fort Bonifacio in Taguig City last February 20. (READ: Against all odds, Sarah Geronimo and Matteo Guidicelli finally tie the knot!)