It looks like netizens were not impressed with Kylie Jenner's latest flex on Instagram.
The American socialite and businesswoman has been slammed on social media for her "tasteless" display of opulence, including supposedly taking a three-minute-long flight across California with her private jet.
Criticism against Jenner first began when she made an Instagram post on Saturday, July 16 (Manila time), where she shared a photo of her and her partner, rapper Travis Scott, embracing each other and flaunting their respective private aircrafts.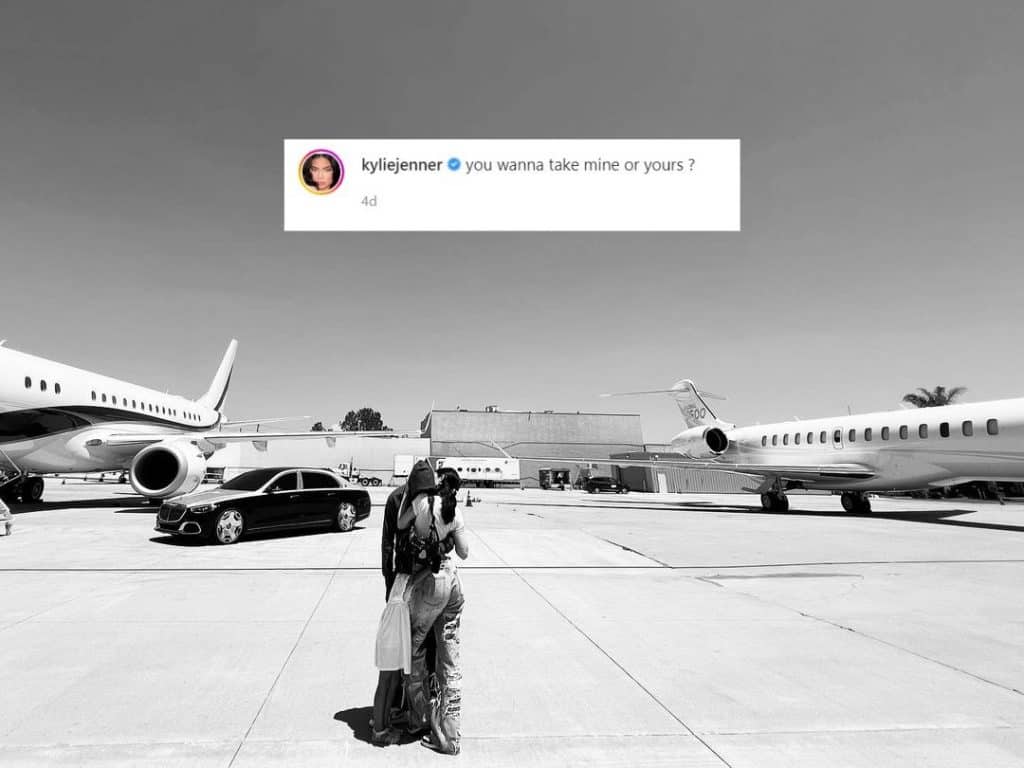 In the caption, the American socialite wrote: "[Y]ou wanna take mine or yours?"
While fans, friends, and some netizens expressed their admiration for the two, others were clearly not impressed with Jenner's post and began to criticize her in the comments section of her Instagram post for her "tone-deaf" flex.
"As we choose between gas and meals," one netizen wrote.

Another Instagram user replied: "[T]his is completely obnoxious and out of touch considering the current state of the economy for most of us."

Apart from finding her post distasteful, many particularly slammed the American socialite for how the use of private jets were environmentally damaging.
"Why do I have to limit my meat consumption and use paper straws while the 1% gets to pump tons of carbon into the atmosphere for a day trip to Palm Springs?" one comment read.

"In the period of a global warming crisis, you think this is the most appropriate thing to post?" another netizen wrote.

Jenner has since limited the people who can make comments on the said Instagram post.
However, it did nothing to stop people from taking to Twitter to call her out, where they eventually unearthed a tweet by Celebrity Jets, a Twitter bot account that tracks flight histories of famous personalities, showing that Jenner once took a "three-minute flight."
Netizens have mainly brought up how the American socialite's actions contributed negatively to worsening climate change.
Meanwhile, one netizen also poked fun at how her "momager," the Kardashian-Jenner matriarch, Kris Jenner, could potentially respond to mounting criticisms.
Kylie Jenner has yet to issue a statement concerning the negative reactions against her use of the private jet and the Instagram post, which she has also not taken down, as of writing.
The use of private jets, based on a report by Europe-based clean transport campaign group, Transport & Environment, can emit about two tons of carbon dioxide and can be 5 to 14 times "more polluting" than using commercial planes, and 50 times more polluting than trains.
The same report also warned against the potential widening of the said gap as users of private jets turn to "bigger and more polluting" aircrafts.
Discussions over the deteriorating state of the climate and calls to protect the environment have been rife, especially back in April this year, as the #LetTheEarthBreathe campaign gained traction following the arrest of climate scientists who protested on the urgency and injustice of the climate crisis.