Anne Curtis recently showed herself doing household chores in style.
In a video posted on Instagram, the actress-host was seen hanging the laundry outside of their home in Australia.
"Good Morning Playtime! ☀️ Household chores but make it fun! Sampay but fashyown! ✨," Anne captioned the video with the hashtag #RampANNE.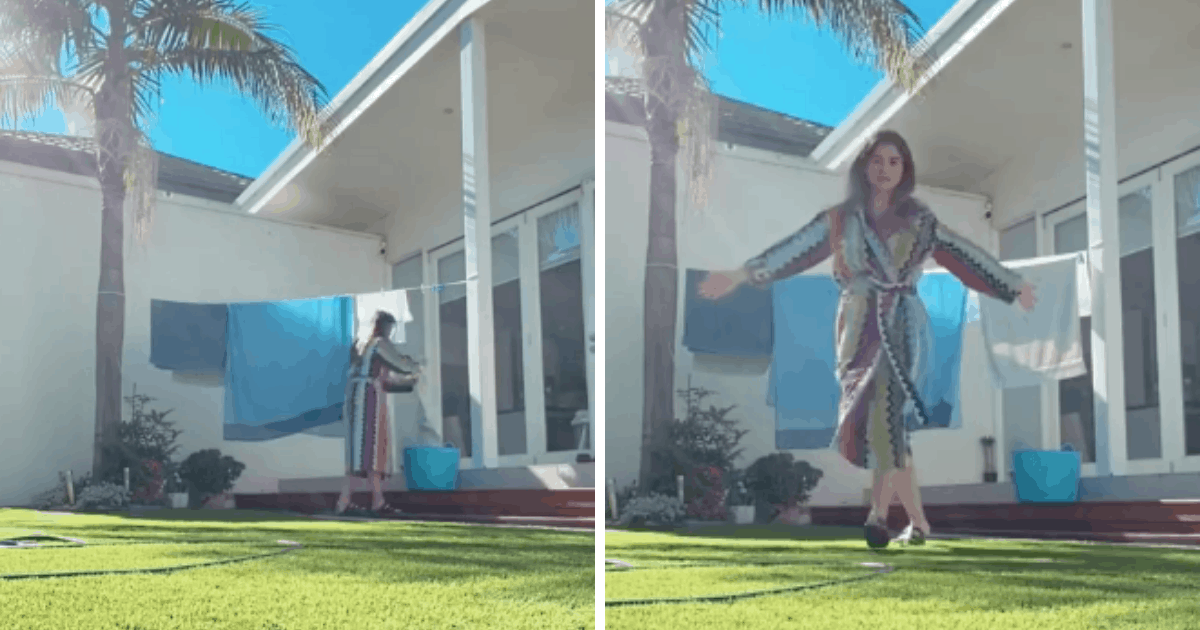 After finishing the chore, Anne did a little catwalk on the lawn.
"Don't forget to rampa when you're done!" quipped the actress whose laundry OOTD was a Missoni wardrobe that costs around 400 USD or P20,000.
In a separate Instagram post, Anne posted her daughter Dahlia's belated monthly photoshoot tradition.
In a video clip, she showed what it now takes to pull things off with her fast-growing baby girl, including the moment when Dahlia made a little cute mess of the DIY floral set-up.
Anne said, "What it's like shooting a 10 month old. Daming ganaps muna with this little doll."