The Film Development Council of the Philippines (FDCP) launched a new campaign to support local cinemas in getting back on their feet even as the COVID-19 pandemic persists.
Cinematheque Centre Manila said the online campaign by the FDCP encourages Filipino moviegoers to watch films at their local cinemas as the country continues to adapt to the new normal.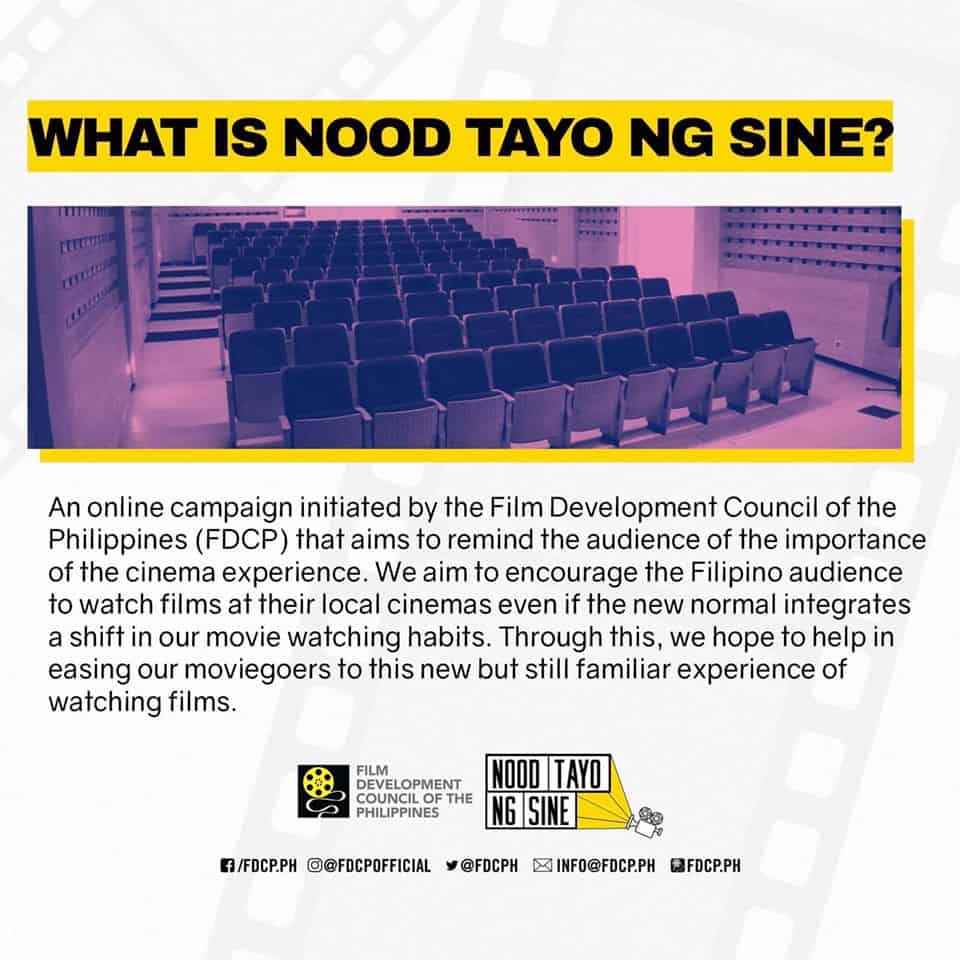 "We aim to encourage the Filipino audience to watch films at their local cinemas even if the new normal integrates a shift in our movie-watching habits. Through this, we hope to help in easing our moviegoers to this new but still familiar experience of watching films," they said. 
They assured that their initiative does not support reopening of cinemas without the Inter-Agency Task Force on Emerging Infectious Diseases' (IATF) approved protocols.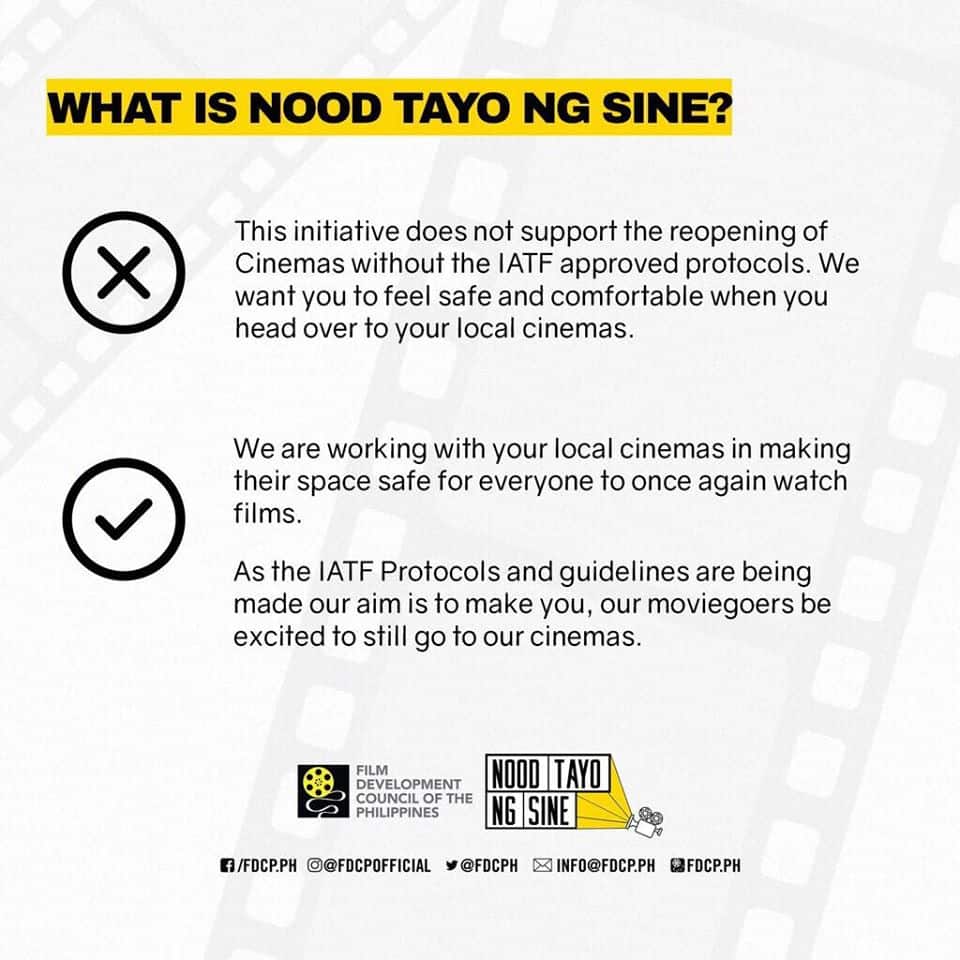 The FDCP opened a mailing list for avid moviegoers to be notified when their local cinemas will be open.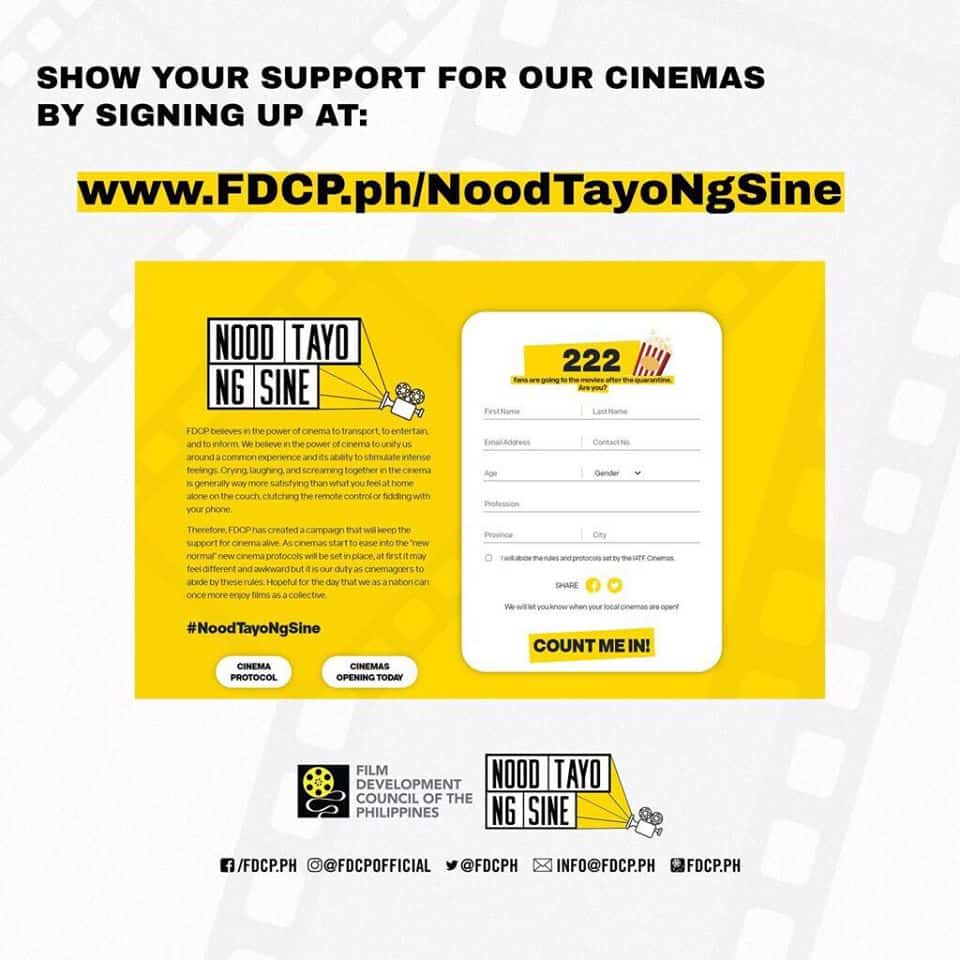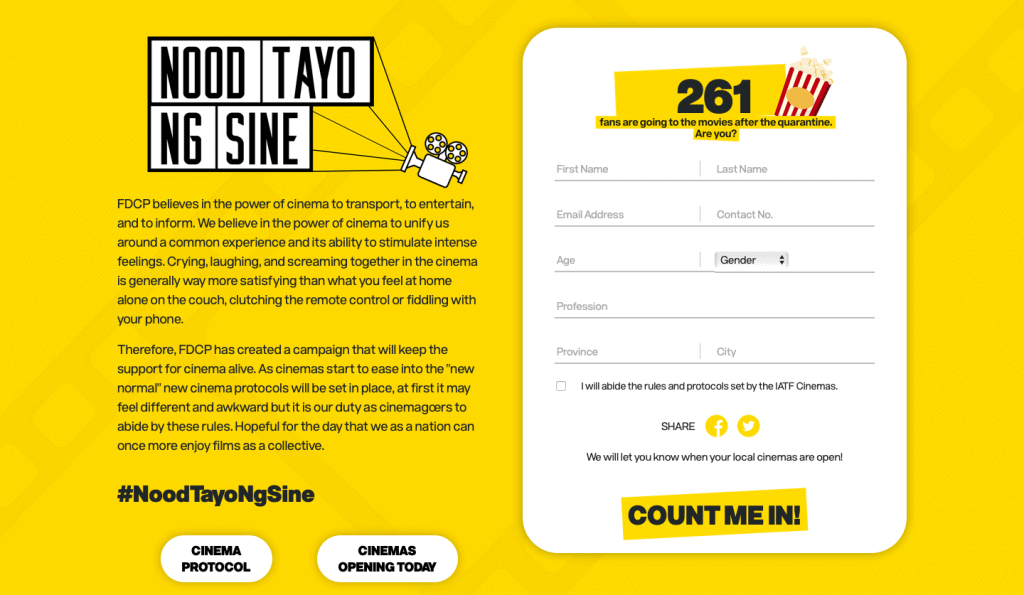 FDCP added that they are hopeful that one day the nation can enjoy films as a collective once again. 
On March, the FDCP launched the Disaster/Emergency Assistance and Relief (DEAR) Program to aid most Audio-Visual (AV) industry workers, including freelancers, talents, production staff and technical crew members who get paid on a "per day" basis have no work during the COVID-19 situation.