Mikhail Red, an internationally acclaimed director, made history with his film Dead Kids for Netflix. The streaming giant has carried Red's award-winning films Birdshot and Eerie. This time, they have partnered with him to work on something bigger and better, the first Philippine-made Netflix original.
Dead Kids, a film based on real-life events, focuses on a group of teens who connived to kidnap the school's arrogant rich kid. Their heist took a wrong turn when it began to involve matters of life and death.
The film, loosely based on the Letran kidnapping, was also inspired by Red and his brother's very own high school experience. 
"I would have to credit my brother who also wrote the screenplay. We collaborated on this and based a lot of the characters, the nuances and even certain lines sa high school experience namin and I think everyone can relate to this," he said at the red-carpet premiere of Dead Kids at Gateway Cinema 5 last November 17.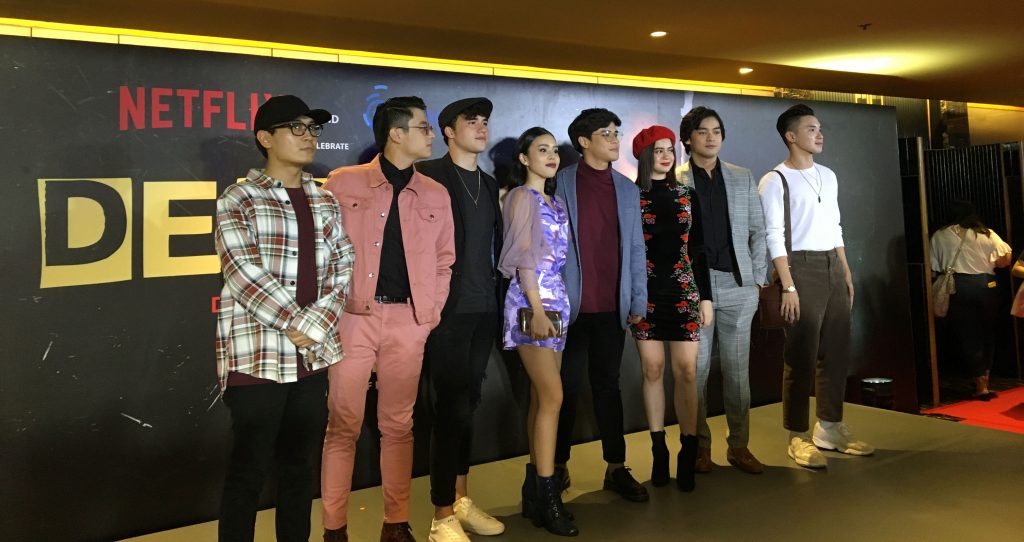 "We all went through that hierarchy that sort of parallels yung adult society din so may levels. Lalo na dito sa Philippines. Grabe yung disparity may mga sobrang privileged tapos may mga sobrang kawawa. Dito sa movie na 'to makikita yung mga effects na how society treats you differently because of that," he added. 
At 27, Red pioneered what he said was the best distribution model for budding Filipino filmmakers. He said he got lucky with Globe Studios, the producer of the film, for being progressive and forward-thinking.
He added, "With Netflix, they're very loose with us. As artists, they let us express ourselves naman like everything is our cut. Our script, they didn't change anything. Basically, they gave us a platform with their logo."
Meanwhile, Red gushed about how surreal and stress-free it was to work on the film. 
"This one is a straight purchase. It's different in a way na I'm not nervous of the weekend na parang, you're editing it and you're already celebrating kasi profit na agad. You have the budget and then they give you more than the budget," he explained Netflix's business model. 
The hustle doesn't stop for the young filmmaker. As of the moment, he is working on several films internationally, a mini-series and a prequel to his horror film Eerie.
His crime-thriller, Dead Kids, is set to launch globally on Netflix on December 1.