Maine Mendoza is now officially a singer! Her first single Parang Kailan Lang released on March 20 is a chart-topper.
The song debuted at No. 1 on the Apple Music Philippine All-Genre chart. Maine is also one of the top Universal Records artists to claim the throne on Apple Music Philippine's Pre-Order Chart, with the single being at No. 1 for 23 consecutive days prior to release.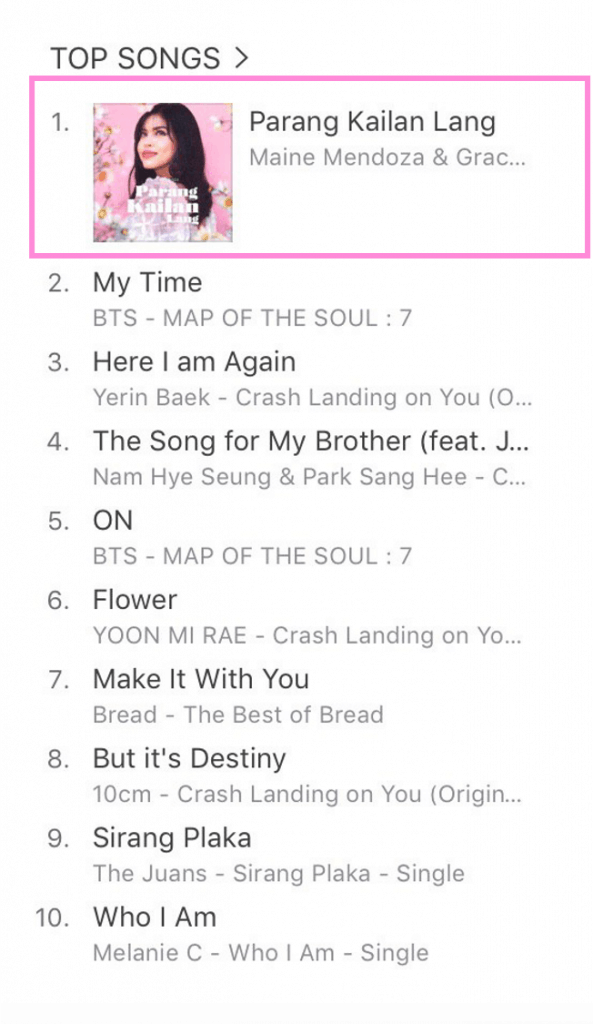 Parang Kailan Lang breaks away from the usual pop mold with its easy-listening alternative sound. It's also a collaboration with OPM band Gracenote. 
Maine's song is one of the first tunes to be released by Universal Records amidst the ongoing coronavirus (COVID-19) pandemic.
In a statement by the recording label, they promised to continue serving their audiences.
"In one way or another, the show must go on. Universal Records will continue to serve our audiences, albeit digitally, with brand new music and videos, alongside beloved classic releases that will help in bringing hope, inspiration, and healing as we all move forward from the COVID-19 pandemic."