South Korean actor Song Joong-ki is certainly a passionate actor!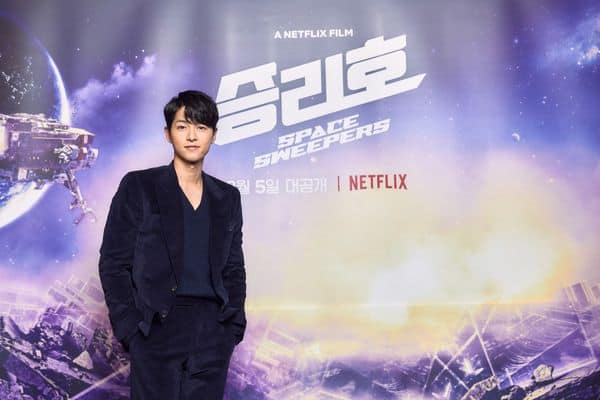 In a virtual press conference for Space Sweepers, regarded as South Korea's first space-themed film, the 35-year-old shared why he was attracted to the film.
In the Netflix sci-fi movie, Joong-ki plays Tae-ho, spaceship Victory's pilot who is motivated by his personal loss. This is his second time working with director Jo Sung-hee after starring in the box-office hit, A Werewolf Boy.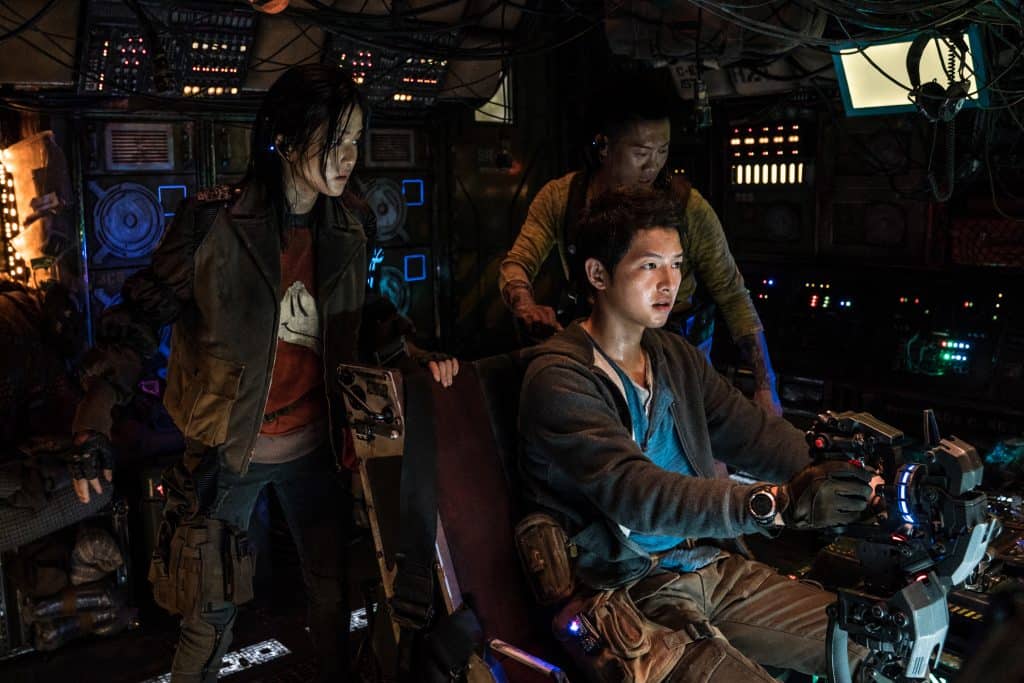 Under the wing of Sung-hee, the actor said he has never played a "handsome" role. He explained that his characters were always covered in oil or dirty with mud.
"I think I fall in love with these types of characters," he admitted. "The personalities of the characters that I played are very pure and they have the warmest hearts. So, I think that's the reason why I love playing parts in director Jo's films."
Even years after working on their past film together, Joong-ki said not much has changed in his working relationship with the director.
"It's been 10 years but he has always been there for me. He is just always there and I think that's the type of relationship we have," he said.
He even likened Sung-hee to his character, Chul-soo, in the first film they worked on.
As for Sung-hee, he echoed Joong-ki's sentiments, saying that after 10 years the actor is still the same person on set.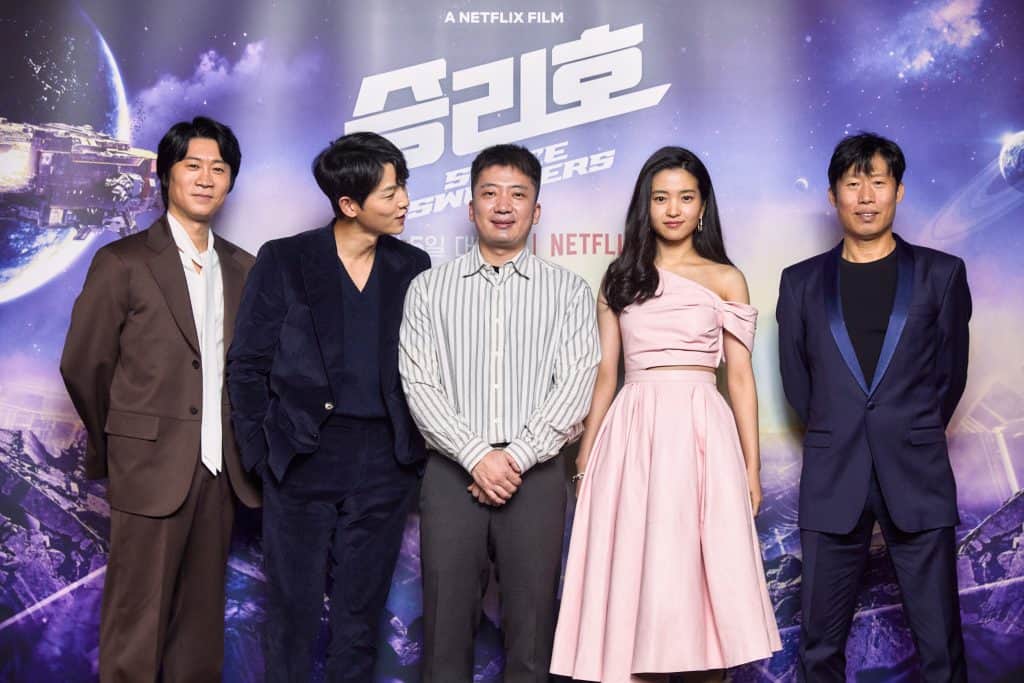 "I really depended on him and relied on him, mentally. You know I could put my trust in him and feel a little bit relieved that Joong-Ki is there. There's not much to worry about," he shared.
Joong-ki is joined by Kim Tae-ri, Jin Sun-kyu and Yoo Hai-jin as the crew members of Spaceship Victory in South Korea's first space blockbuster, Space Sweeper.
The Netflix film will be released on February 5 on the streaming platform.