South Korean actor Yeo Jin-Goo's fan meeting in Manila has been cancelled following the Taal Volcano eruption.
The announcement was made by his management Janus Entertainment and local promoter Wilbros Live on Wednesday, January 22.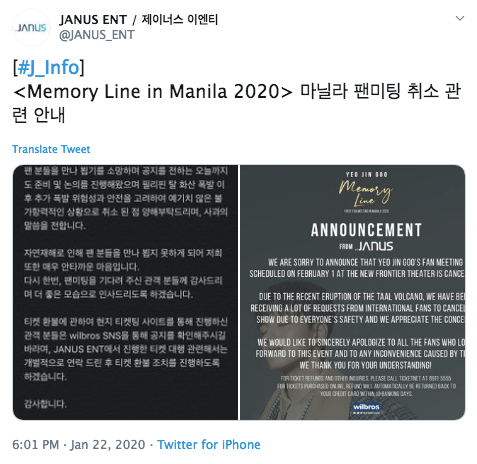 The actor is best known for his role in the television series Hotel del Luna with Lee Ji-eun (also known as IU). 
Dubbed Memory Line, the fan meet scheduled on February 1 at the New Frontier Theater was supposed to be his first time in the Philippines.
Janus Entertainment apologized to the fans who were looking forward to the event and explained that international fans requested for the cancellation of the event.
"Due to the recent eruption of the Taal Volcano, we have been receiving a lot of requests from international fans to cancel the show due to everyone's safety and we appreciate the concern," they wrote.
"We would like to sincerely apologize to all the fans who look forward to this event and to any inconvenience caused by this. We thank you for your understanding."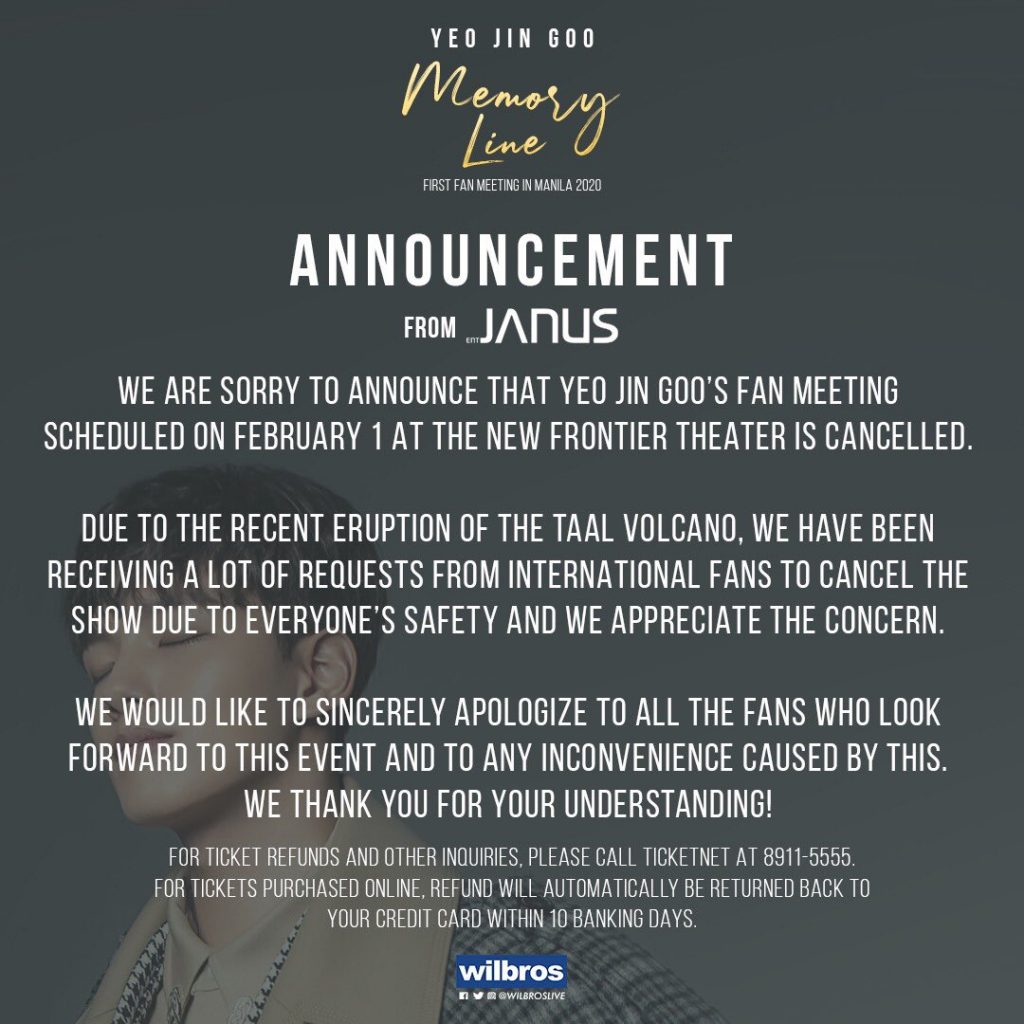 Fans of the actor expressed their dismay and asked for the event to be rescheduled instead.
"Is rescheduling not possible? Many of us prepared fan projects and some booked flights just to attend the fan meeting. You might want to consider there," a fan wrote.
Some asked to consider the Filipino fans' plight instead of the international fans.
"Can you just resched? You can't just consider international fans when Filipino fans are the ones who will watch. The reason is understandable but it's also understandable why we are asking for resched nalang. We've been waiting for this to happen."
"If you cared to listen to other international fans, please do care about PH fans as well. If you do, we would request for a reschedule of the event."