It's really over, isn't it?

A month after James Reid and Nadine Lustre's breakup, the singer-actor shared on his Instagram stories that he is now selling his house and lot in Loyola, Quezon City, that used to be former couple's love nest.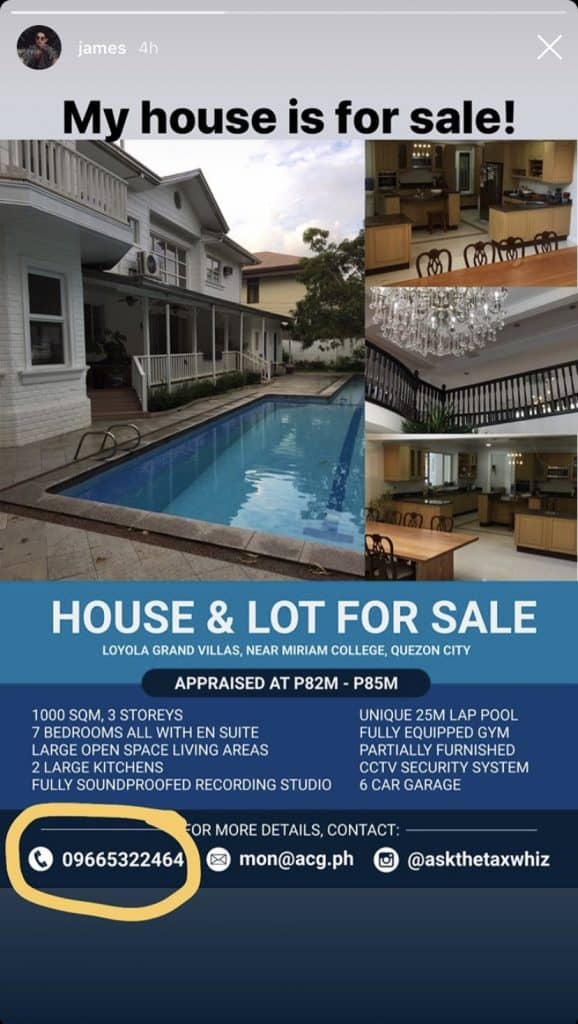 In 2017, rumors of the former couple living under the same roof broke out. It was only in 2019 that James ended years of speculations after admitting that they have been living together already.

The two broke up in January to focus on their growth as individuals. They assured their fans that they remain on good terms. (READ: James Reid and Nadine Lustre confirm breakup, thank fans for 'undying support')