"Started from the bundoks and now we're here."
Filipino-American vlogger Wil Dasovich gave his fans a much-awaited tour of his home in Makati. He was proud to show off the "fruits of his labor" on a YouTube video posted last November 18. 
Wil began his channel five years ago. Today, he has over 2.25 million subscribers on his YouTube channel.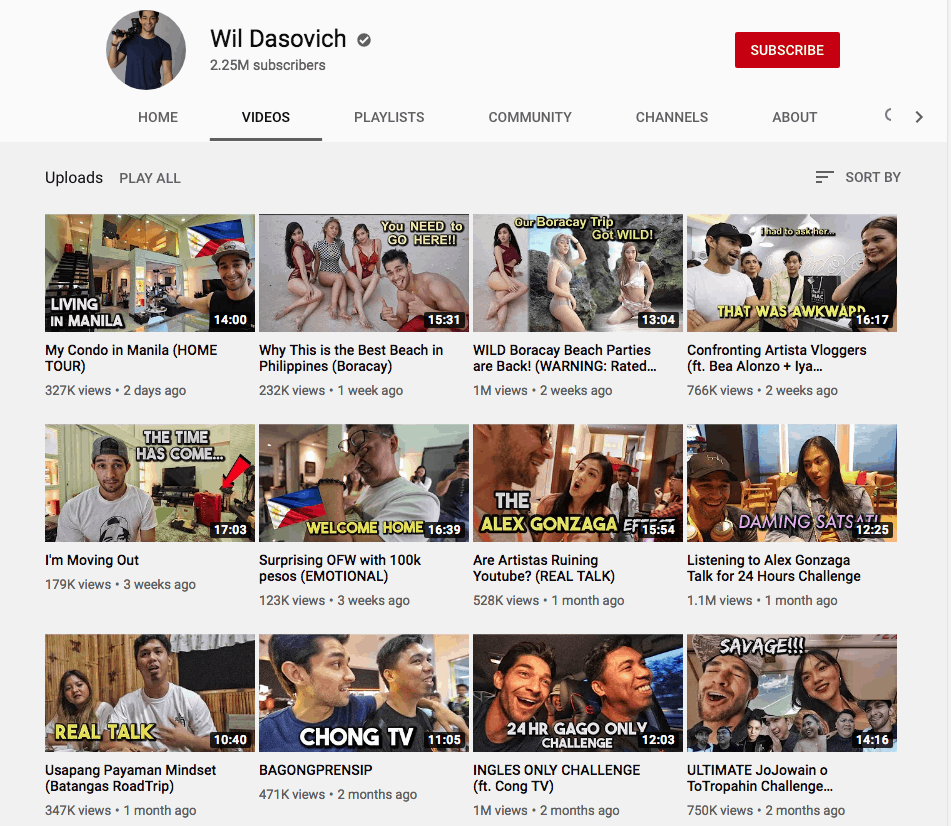 He showcased his kitchen filled with multivitamins and everything healthy and his "fun room" which is packed with his girlfriend's Alodia Gosiengfiao's gaming equipment.
Wil made fun of the fact that his girlfriend has six computers on her side of the room, and he only has his laptop. 

He also gave a sneak peek of his vlogging equipment. Wil has more than five different cameras and drones for his work.