One of the most touching moments at the 2020 Oscars was when Parasite helmer Bong Joon-ho became the first Korean filmmaker to win the Best Director award.
He beat fellow nominees and Hollywood legends Quentin Tarantino for Once Upon a Time in Hollywood, Todd Phillips for Joker, Sam Mendes for 1917 and Martin Scorsese for The Irishman, but turned his acceptance speech into a personal tribute to them.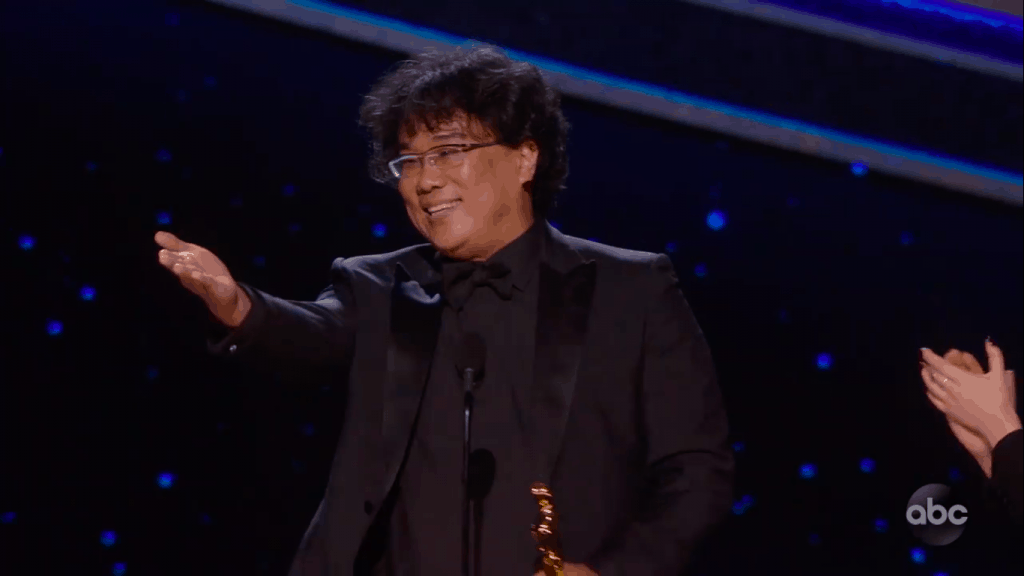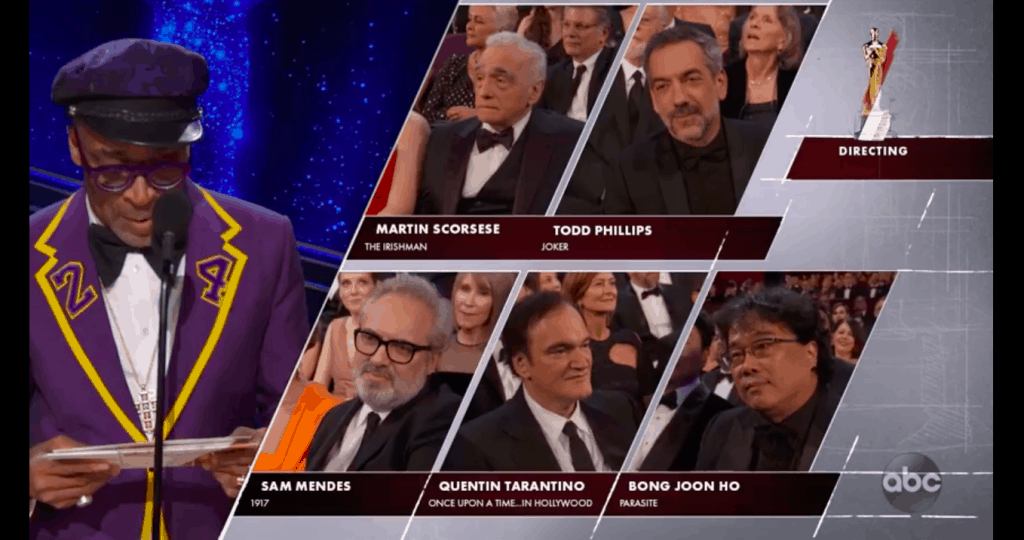 A visibly overwhelmed Bong Joon-ho quoted his favorite saying on filmmaking and then noted that it came no less from "our great Martin Scorsese".  
"After winning Best International Feature, I thought I was done for the day and was ready to relax. Thank you so much!" he began his speech at the awards night held Sunday (Monday morning, Manila time). 
"When I was young and studying cinema, there was a saying that I carved deep into my heart, which is 'the most personal is the most creative.' That quote was from our great Martin Scorsese," he said, then pointing out Scorsese in the audience and prompting the crowd to stand up and give the 77-year-old Irishman and Oscar-winning director a standing ovation.
"When I was in school, I studied Martin Scorsese's films. Just to be nominated was a huge honor, I never thought I would win," the director added.
Bong Joon-ho also gave honor to Tarantino for letting American audiences know about his work. "When people in the US would not be familiar with my film, Quentin would always put my films on his lists. He's here, thank you so much."
"Quentin, I love you!" he added.
He also gave a shout-out to Phillips and Mendes and mused that he would like to "split and share" his trophy with all his co-nominees.
"And Todd and Sam, great directors that I admire, and (if) the Academy allows, I would like to get a Texas chainsaw and split the Oscar trophy into five and share it with all of you."
"Thank you, I will drink until next morning," he ended, drawing laughter from the audience at the Dolby Theatre at the Hollywood & Highland Center in Hollywood.
Bong Joon Ho is the second Asian to be recognized as Best Director at the Oscars, following in the footsteps of Taiwan's Ang Lee who earned it twice for Brokeback Mountain and Life of Pi.
Apart from the Best Director plum for Bong Joon-ho, Parasite also collected three awards at the 92nd annual Academy Awards. These were Best Original Screenplay, Best International Feature Film and the biggest of them all, the Best Picture, becoming the first foreign language film to win the top prize in Oscars history.
Watch the Oscars moment in the video below: