American singer-songwriter AJ Mitchell is the next big thing, we're claiming it!
The up-and-coming pop star began his career the Justin Bieber way. Just like Bieber, AJ was discovered when he started posting videos of him performing his own songs on YouTube and Instagram.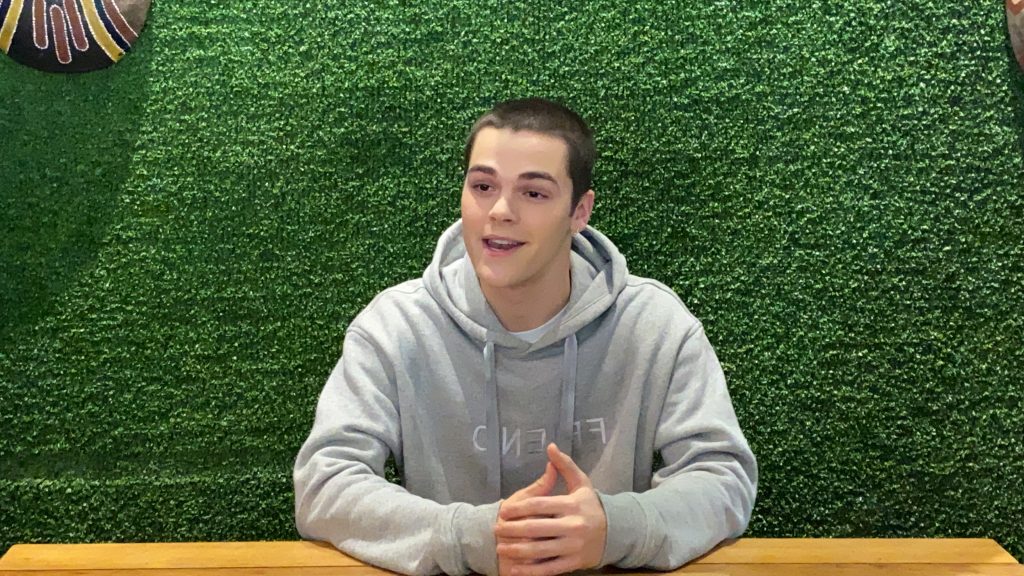 "It started when I first started posting videos online. I wasn't just posting covers, I was also posting music that I was writing at the time. I think that was where I started gaining a fan base because I was just a regular dude singing songs," he told the media before his performance at the Venice Grand Canal Mall last January 18. 
"I think a lot of people started follow me, not at that young age but because of the music I was putting out," he added.
His first independent single Used To Be, which came out two years ago, was written when he was only 13. 
AJ made his way into the music industry at a young age. Now that he's 18 years old, he said his songs have definitely become more mature.
He is currently signed with Epic Records. Artists like Meghan Trainor, Camilla Cabello and Mariah Carey are signed to the American record label. 
AJ admitted  he was a shy kid growing up but with the push of his parents, he was able to come out of his shell and perform in different countries. 
"I was a really shy kid growing up. When it came to performing, I was super nervous to the point where I almost didn't even wanna go on stage and luckily, I had my parents always there to push me, literally push me on stage or else I wouldn't have done it," he joked. 
AJ added that hearing his own fans sing back the lyrics he wrote made him realize that performing is what he wants to do for the rest of his life. 
"When I started performing for my fans, hearing my fans singing back the lyrics that I wrote, it was one of the best feelings in the world and I think that once that started to happen it made me realize that this is what i wanna do for the rest of my life. I'm not that shy kid anymore."

He's releasing his debut album Skyview this February. AJ revealed the album was named after the drive-in movie theater from his hometown, Belleville, Illinois. 
"Every time I go to Skyview, I'm going to see a movie and it just made me realized that I'm not just some small kid in some small town," he shared.

The chart-topping artist emphasized that like most of his songs, his upcoming album shows "a little bit of his personality."