Soar high, Gazini!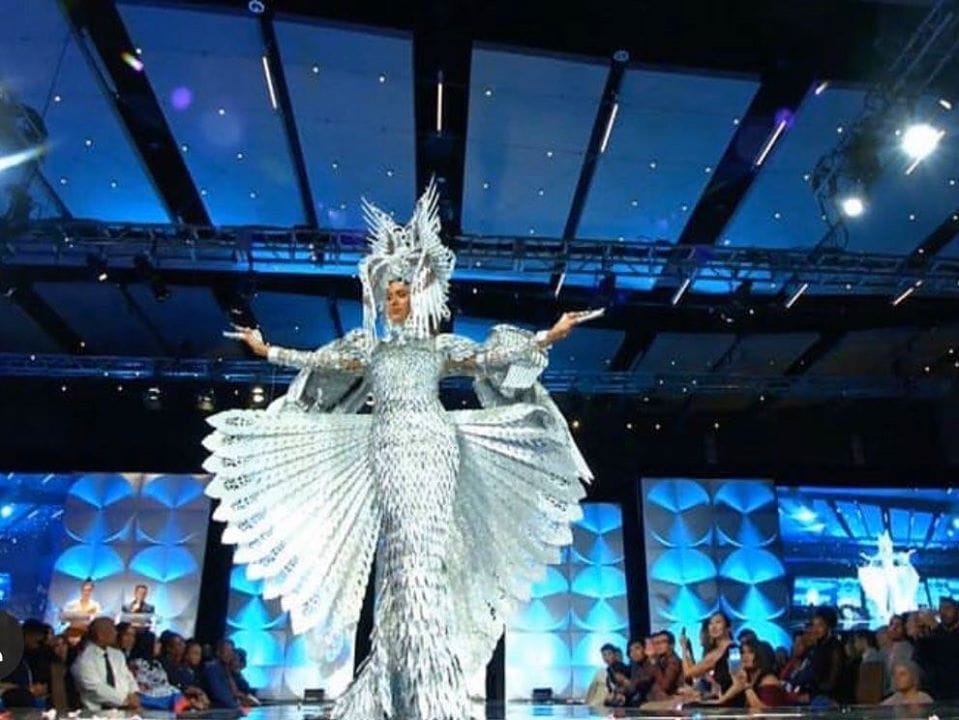 Miss Universe Philippines 2019 Gazini Ganados showcased her dazzling national costume at the Miss Universe preliminary and national costume competition today, December 7, 2019. 
Her designer Cary Santiago gave a glimpse of how he created his Philippine eagle-inspired masterpiece through a video posted on his personal Facebook account. 
In a separate post, the Cebuano fashion designer, revealed his work is a "labor of love" and the design is not "flamboyant" but the details are very intricate.
"It's hand-stitched all coming from the same fabric with my signature laser cut patterns," he described the costume. 
In the same post, Cary expressed his disappointment over the government's lack of support for their pageant representatives. 
Pinoys took to social media to express their approval for Gazini's costume. 
"This is the BEST NATIONAL COSTUME OF THE PHILIPPINES that we have witnessed so far this decade in #MissUniverse," a netizen said. 
Another praised Cary Santiago's masterpiece: "The details of Gazini Ganados' Miss Universe 2019 Preliminary Evening Gown and National Costume. Kudos to the designer of both magnificent works, Cary Santiago!"

His fellow fashion designers, led by the Dubai-based Michael Cinco, also commended his work. Michael commented on Cary's Facebook post: "The best National Costume in Miss Universe history ever…Haute Couture to the highest level…Congratulations…at least you proved to everyone that you are THE BEST ever…"