As technology continues to evolve, handwritten letters still give us a different kind of kilig whenever we receive one.
That is why an architecture student from Sta. Rosa, Laguna decided to pursue a business idea involving handwritten letters that people used in the olden days.
In an interview with The Philippine Star, Pluma't Pahina founder Stephanie Pingol shared that she started her business in Feb. 2021 and now receives 20-30 orders per week, with some reaching as far as Mindanao.
"Most of your orders have been going to Luzon and Visayas. Hopefully in the future more papunta ng Mindanao," Pingol said.
"Our business caters to writing traditional handwritten letters. Customers compose the message, and send it to our order form and our team manually writes and packs it for them like traditional handwritten letters," she explained.
Pingol, a second-year architecture student at the De La Salle-College of Saint Benilde in Manila, shared that she did not expect that the public would consider availing handwritten letters since most people are now more accustomed to messaging apps.
According to Pingol, only a few customers availed their services during the first five months of operation. However, they started receiving more orders after they posted videos on social media, which featured the stories behind the handwritten letters.
"Di po talaga inaasahan since first 4-5 months medyo slow 'yung business. Mga 3-5 orders a month pero consistency lang po sa social media content then bigla nag boom sa TikTok," she said.
When Pluma't Pahina started receiving more orders, Pingol asked her older sister, Samantha, to join her business.
She shared that their handwriting is very much alike to each other since they practiced good penmanship when they were still in elementary.   
"We both grew up receiving and writing handwritten letters, influenced by our parents. And I was really interested in calligraphy and lettering in high school. Nung 2020 po, I was inspired by Bridgerton for the academia theme, and 'yun po 'yung background on how I started brainstorming for Pluma," Pingol said.
Their regular customers are couples who celebrate their special days, while others commission them to create "open me when" letters.
Their handwritten letters with 300 words cost P300, while "open me when" letters start at P810. Each letter includes an envelope, postage stamps, post card, and wax seals.
"Materials we use are A5 paper, black gel pens, 5R envelopes, Wax seal stamps and beads. We also have purple dried statice flowers po and twine for additional design sa wax seals para more designs to choose from for the customers," Pingol explained.
Since Stephanie and Samantha are both college students, they are currently limiting orders to properly manage their business and at the same time maintain their academics.
"Average is around 20-30 orders a week 'yung inaaccept po namin, but probably higher if we accept more po. We control and schedule the orders po kasi we are still studying in college so need po ibalance 'yung time," she added.
Currently, they offer nationwide delivery. They are also arranging an international shipping system since they are getting a lot of requests from other countries.
Additionally, they also tapped their friend Max to join their team in order to accommodate more orders.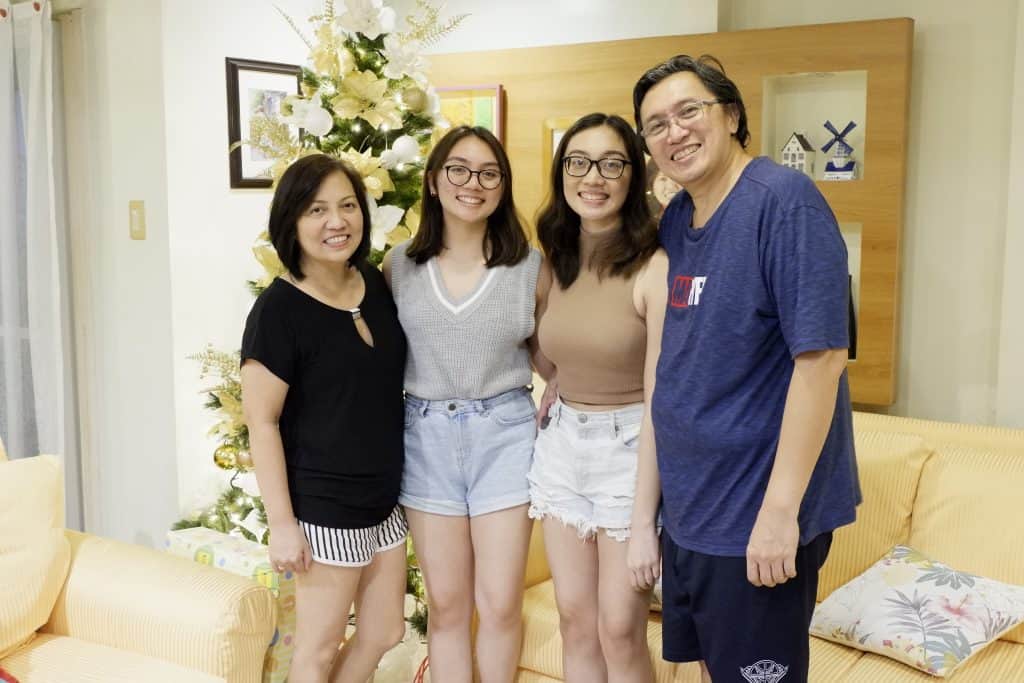 Meanwhile, Lingol shared that their parents were very happy when they learned that they were the inspiration for their business.
"Sobrang natuwa po, lalo na when they watch the videos. Kasi generation po nila naabutan ng handwritten letters and super natutuwa po sila whenever they see we get a lot of orders and na marami pa po sa panahon ngayon may gusto ng handwritten letters," she shared.