By Mary Pauline Del Rosario
Because tickets aren't cheap, it's important that you get the most out of your money and time inside the Van Gogh Alive multi-sensory exhibit. 
For starters, here are some tips you might find helpful:
Secure your tickets ASAP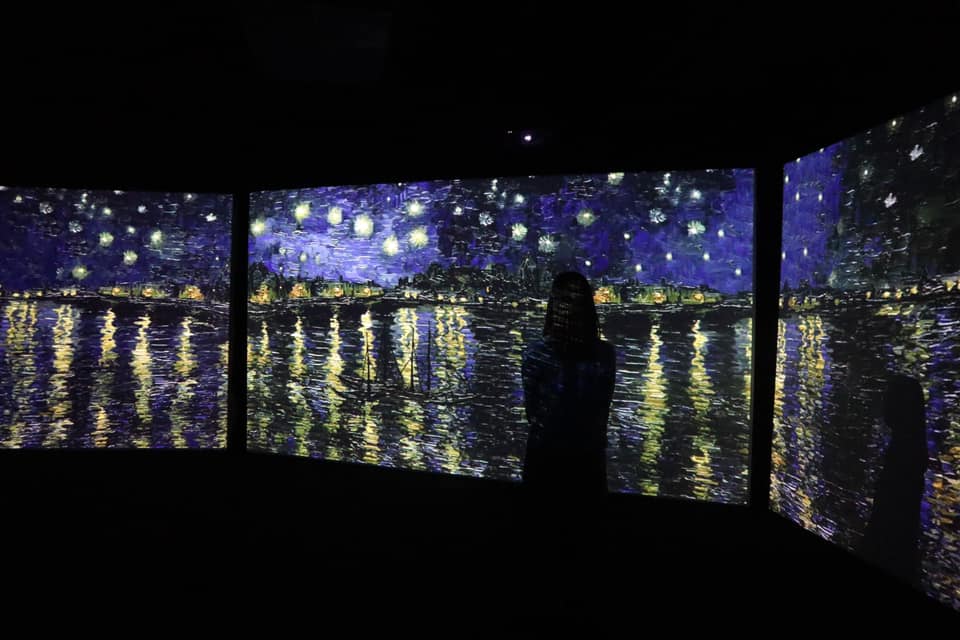 What happens when the world's "most-visited" multi-sensory exhibit opens to public? Well, its tickets would easily get sold out! 
So, if you want to secure a sure slot, book your tickets early. And by early, we mean book NOW. In fact, all weekend schedules were already sold out online. 
You may purchase tickets for your selected date and time slot through the Mind Museum website or in the venue located at the fourth floor of One Bonifacio High Street Mall in Bonifacio Global City. These tickets are sold on a first come, first served basis. The show will run from October 26 to December 8, 2019. 
Tickets for adults cost P750. If you're a student, make sure to bring your ID so you can avail of the ticket for P450. 
Set your expectations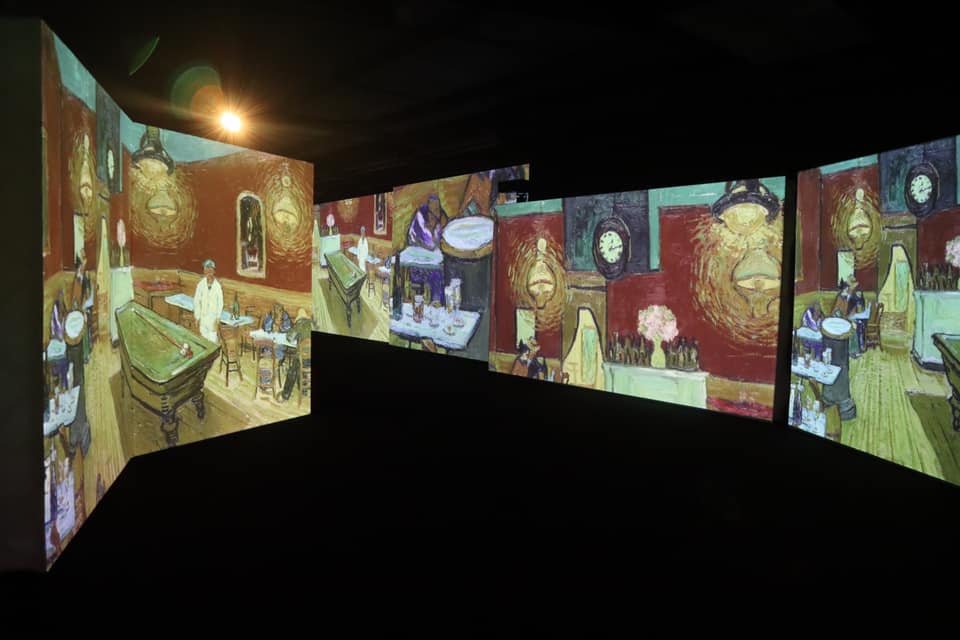 The Van Gogh Alive exhibit is divided into two sections: a small gallery and a dark room.
The small gallery is filled with descriptions of the Dutch painter's most famous works. This includes a real-life depiction of "Vincent's Bedroom in Arles" — where one could actually sit (or even lay down) on the bed. 
At the end of the gallery is a huge yellow wall that leads to the "multi-sensory" section of the exhibit. 
Caveat: The ceiling in the Manila run of Van Gogh Alive is comparatively lower than what appears on the website, this means the screens are smaller than expected. There were also no projections on the floor, unlike how it was presented in other cities around the world.
Meanwhile, the second section is a dark room that houses several mounted walls and columns. With the help of Sensory4™ technology, developed by Grande Exhibitions, multichannel motion graphics, cinema-quality surround sound and up to 40 high-definition projectors are combined to produce a multiscreen environment. 
The interactive show runs for 45 minutes which allows the visitors to watch the show twice within the 1.5-hour time slot. 
There are a few benches scattered inside the room if you want to view the show from a wider perspective. 
Plan your photos and videos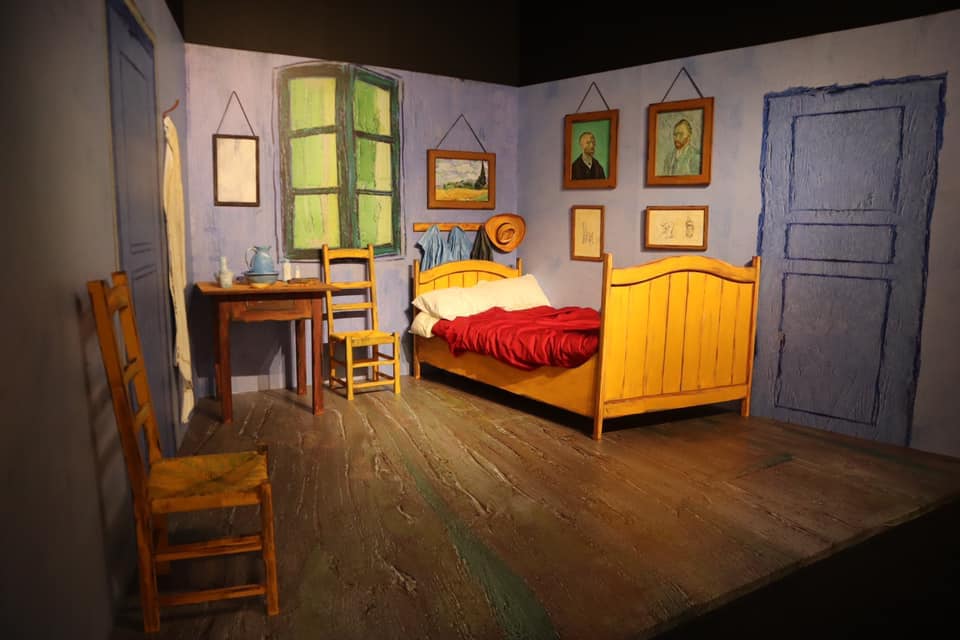 If you wish to record this moment, taking photos and videos (including live) is allowed inside the exhibit. Just make sure you are not obstructing the viewing experience of other visitors. 
And while doing so, note that you don't have to record everything. Just choose which of the projected paintings you want to be photographed with. Given that each time slot allows for two runs of the interactive show, you may allot the first one for viewing and the second one for showing off your Instagram skills. 
Free your mind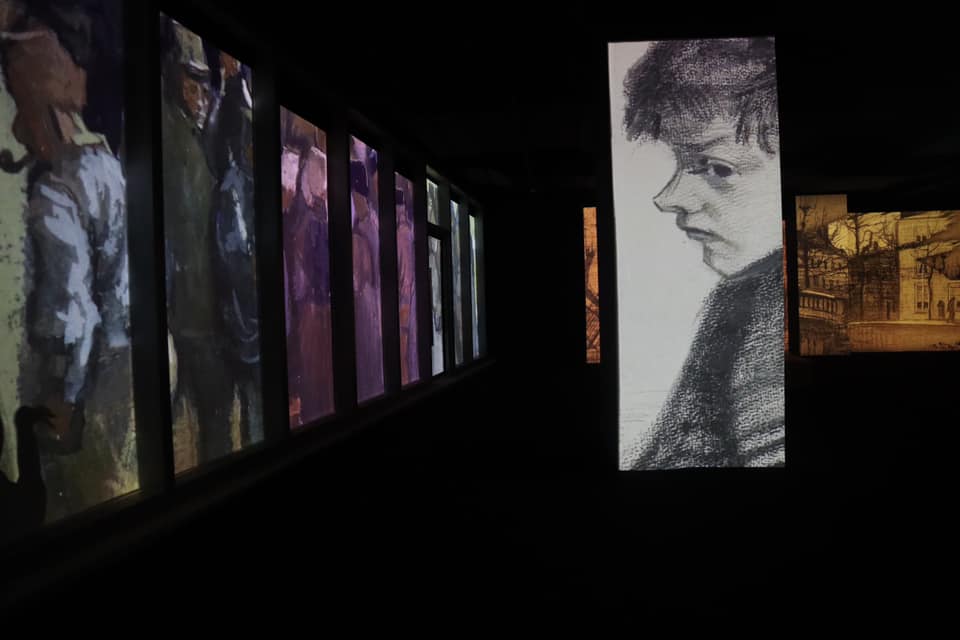 Time flies once you're inside the exhibit so make sure to secure a comfortable spot with the best viewing angle and savor the moment. 
The experience reflects the underlying changes in Van Gogh's state of mind throughout his 10-year artistic journey. Each chapter of his career as a painter is accompanied by a classical musical score that echoes the emotions of Van Gogh, so make sure you are not preoccupied. 
Put down your phone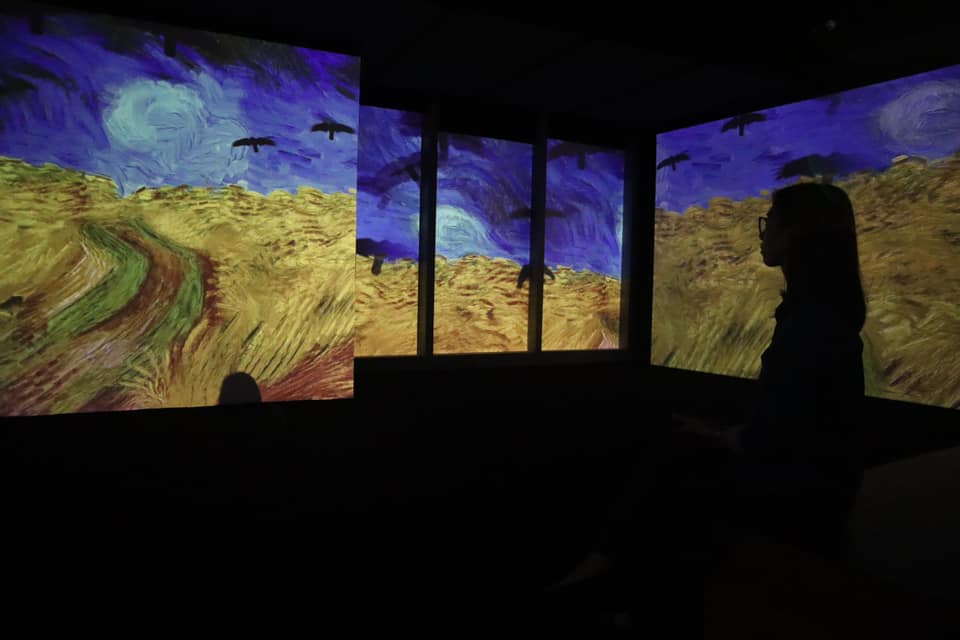 More than the likes that your photos could garner on Instagram, the renewed inspiration that you'll get from Van Gogh's artistry makes all your time and penny worth it.
So be in the moment. Don't be too pressured to post your snaps ASAP to stay on trend.
Put down your phone for once and immerse yourself in the iconic work of an artist who never thought his paintings would later on be recognized around the world.