Looks like Kris Bernal is caught in a "to buy or not to buy" game while on a shopping trip in Europe.
The Kapuso star has been sharing Instagram-worthy pics of herself and husband Perry Choi touring around Switzerland since early last week.
Kris earlier shared that the Europe trip is her and Perry's "long overdue honeymoon", months after tying the knot in September 2021.
In one Instagram post, the actress said that they already ticked off five countries on their travel checklist.
While on vacation, Kris didn't miss her shopping agenda abroad and even shared to her Instagram followers how she seemed torn between buying or not a beach towel with bag by a luxury brand priced at 125,000.
"Want..but mamumulubi na me," wrote Kris in an Instagram story showing a poll question if the item's worth the money or not.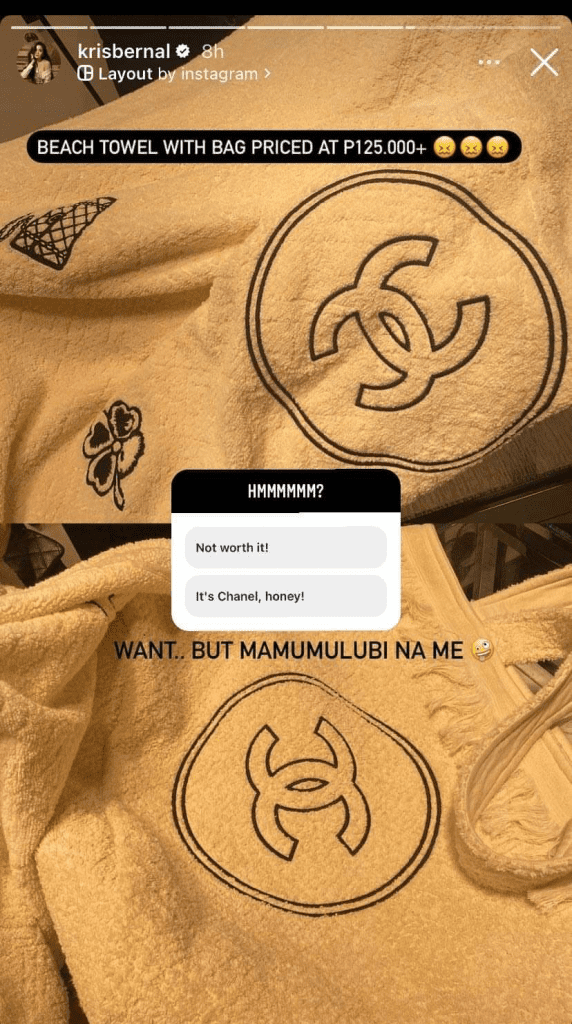 In a subsequent story, Kris shared a photo of going window shopping.
"Want…pero hanggang salamin lang," said the actress in jest.
Although in other Instagram stories, Kris showed she successfully purchase a variety of designer items.