Heart Evangelista is starting her Monday right!
"Gosh, woke up so, so happy today! Haven't felt this way in a long time," Heart gushed on social media.
The Kapuso star then shared how she achieved her happiness with God and felt like a new person.  
"You know what I did? For the first major time — lifted all my worries to God — like totally (anxiety, stress, worries and fears – total surrender) zero over thinking about what's next and today I woke up like a new person," she gushed on her Instagram stories.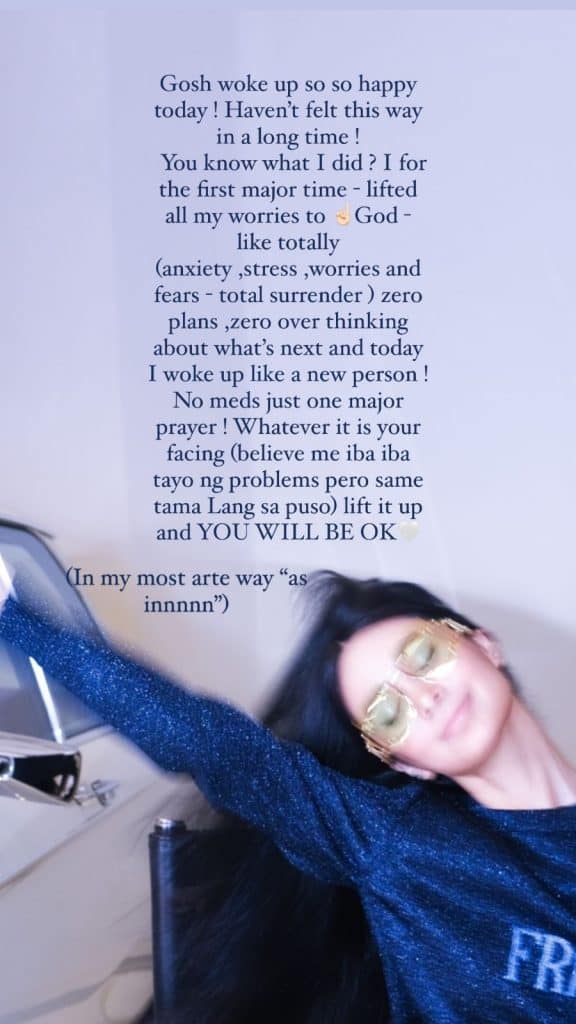 The 36-year-old shared that she achieved all this with no medications, just "one major prayer."
She then advised her fans to do what she did and lift their prayers up to God no matter what they're currently facing.
"Whatever is it your facing (believe me iba iba tayo ng problems pero same tama lang sa puso) lift it up and YOU WIL BE OK," she wrote.