Kim Atienza or Kuya Kim responded to netizens who criticized him after showing support for Liz Uy's engagement news.
Fellow celebrities and personalities recently showered the stylist with well-wishes after she announced that she is now engaaged to businessman Raymond Racaza. (READ: Alex Gonzaga to newly-engaged Liz Uy: 'Your love for each other deserves to be celebrated!')
The newly-engaged Liz, however, was also bashed by some netizens who alleged that she caused the breakup of Racaza's marriage with his ex-wife, internist and rheumatologist Dr. Geraldine Zamora. The ex-couple got annulled in 2018.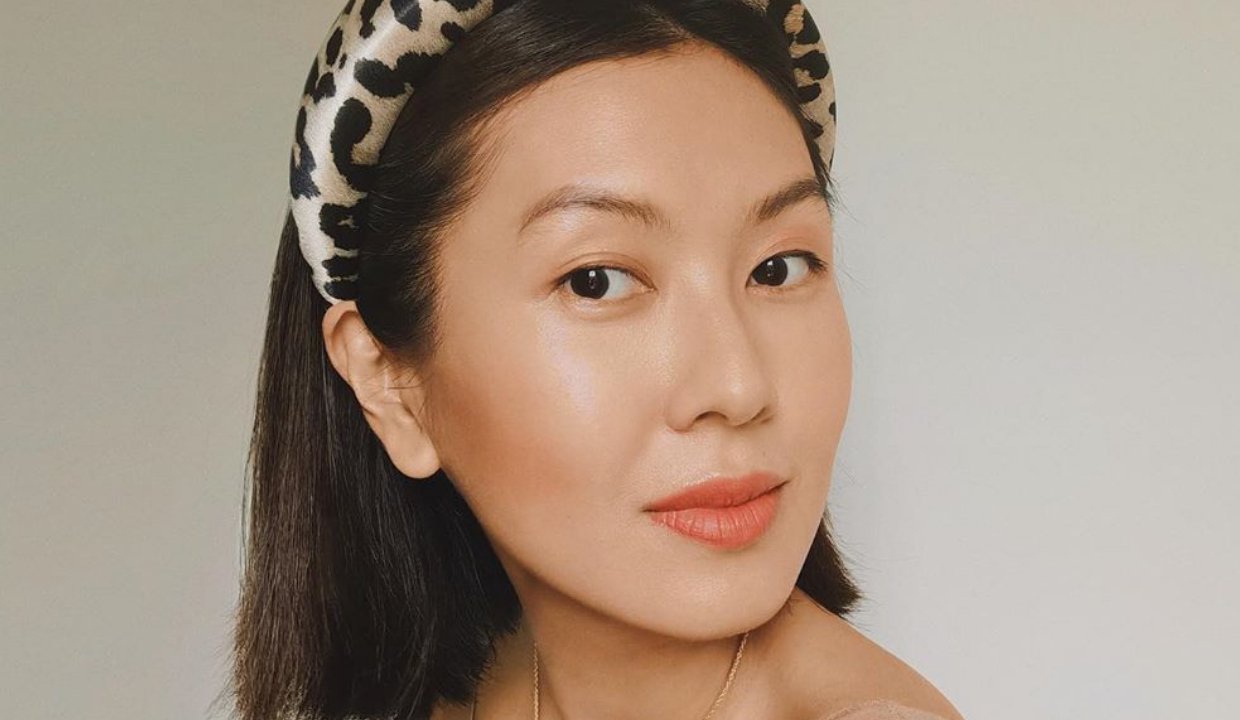 On Twitter, Kuya Kim addressed a netizen who claimed that he supports infidelity and shared the former's photo together with Racaza and Zamora. The photo came with a screenshot of his comment on Liz's engagement news post which read, "Love you both". The celebrity stylist then thanked Kuya Kim for always being there.
"Wtf kuya kim??? @kuyakim_atienza Really??? You support infidelity??? Why on earth people supporting Liz Uy and Raymond Racaza on this bullsh*t huhuhuhu poor Nala :((," wrote the netizen in a tweet.
To which he replied: "Ohh I don't support adultery but I love @lizzzuy and Raymond. I even love you. We are all sinners."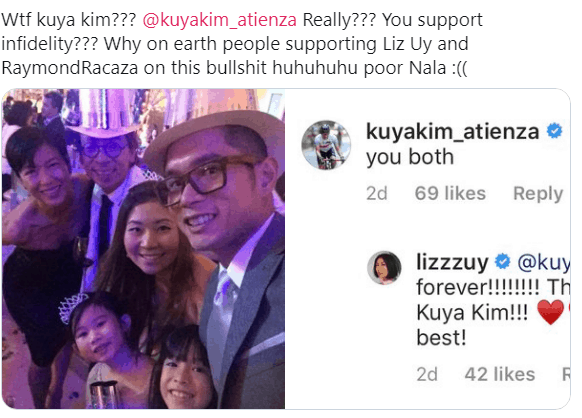 The TV Patrol weather forecaster also made a trivia out of a netizen's tweet calling him hypocrite.
In another tweet, Kuya Kim thanked a netizen who commended him for "using his charm and smartness" in dealing with his bashers. (RELATED: Kuya Kim trends on Twitter after taking on bashers with trivia)
He also seemingly addressed the adultery issue by saying, "There are always 2 sides to a story. Sometimes even 3. :)."