Anne Curtis proved that she is "always a fangirl" of K-drama superstar Gong Yoo or Gong Ji-cheol in real life, as she made sure to greet him on his special day.
The K-drama actor, who is best known for his roles in Train to Busan, Goblin and Coffee Prince, turned 41 years old on Friday, July 10. 
In an Instagram story, Anne sent her birthday greetings to her ultimate crush.
"Happy Birthday Gong Ji-cheol. I'll always be your fan girl," wrote Anne on a throwback photo when she met the Korean superstar.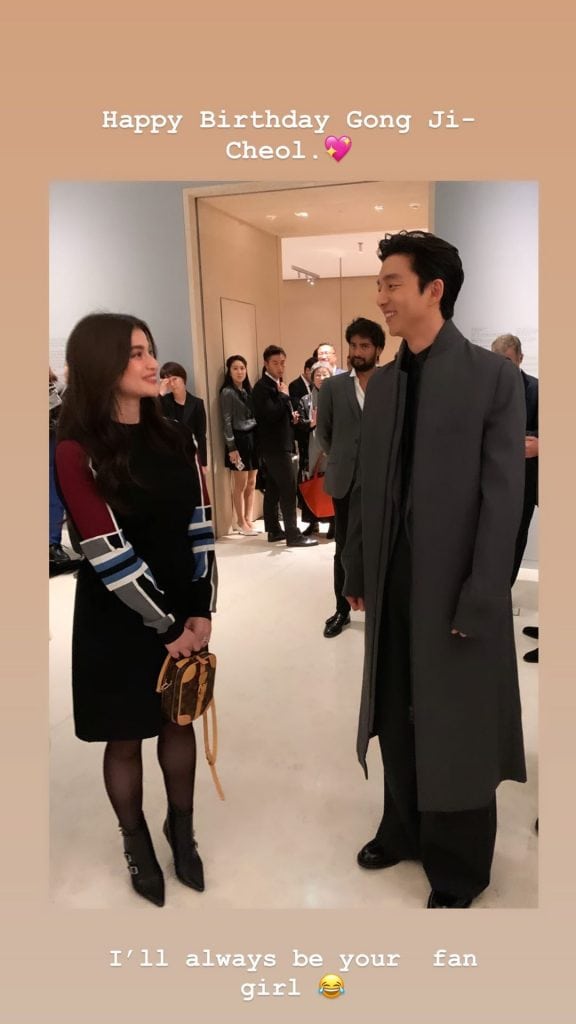 Anne had the chance to meet Gong Yoo and have a photo taken with him during the store opening of the Louis Vuitton Maison in Seoul last October 2019.