Kapuso star and animal welfare advocate Carla Abellana is a proud fur mom to two rescued dogs named Wing and Fly.
In a short essay, Carla shared the story of how she came to adopt them from the Philippine Animal Welfare Society (PAWS) shelter.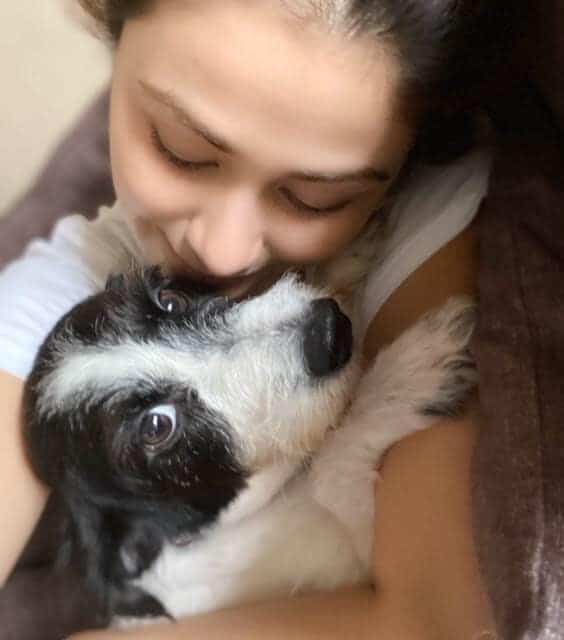 Her first experience in adopting an abandoned dog from the nonprofit PAWS was actually in 2018 but for her grandmother whose senior pet passed away.
"She is currently struggling with Alzheimer's so our family decided to adopt an aspin for her," she wrote in a post shared on PAWS' Facebook page on Friday.
She found the opportunity to adopt pets for herself from the shelter after seeing Wing and Fly on the PAWS Instagram account.
Wing and Fly were rescued late last year after it was discovered that their owner had suddenly passed away.
Carla only saw their picture first but "their eyes just spoke to me and I really felt how scared they were. I knew right away that I wanted to visit and comfort them."
When she along with actor-boyfriend Tom Rodriguez met Wing and Fly for the first time at the shelter, "it was practically love at first sight."
Carla immediately saw that they were terrified of people and other dogs but "I knew in my heart that I would love to take them home and provide them with all the love that was never really given or shown to them."
For her, there was no doubt that Wing and Fly could not be separated and had to be adopted together.
"They needed each other for comfort, most especially because they shared traumatic experience together. They are so protective of each other, too. Adopting two animals who are used to each other will not only provide a sense of familiarity and security to them, but will also help make it easier to help them adjust into their new home," she said.
The actress recalled that it took time for Wing and Fly adjust to their new home and "come out of their shells and start playing, running around and acting like normal dogs."
"Now they have become more clingy, playful and relaxed. They are absolute sweethearts which is what I love the most about them!" she was happy to note.
"They really have a way of expressing how much they love you and how grateful they are for all that you do. They're very easy to take care of, but I have to admit we still need to discipline them. Fly chews on everything she can get her paws on and Wing is still a bit timid. But we will get there."
Carla said that the enhanced community quarantine or ECQ bonded her more to Wing and Fly as well as her other dogs.
"They actually love that we're home with them 24/7. We like to cuddle, play, eventually start taking walks along our street (since it is now allowed), and they have started to learn how to play with toys, too," she related.
She also admitted that her dogs helped her stay sane during the lockdown.
"I would probably have gone crazy without them during quarantine," she said.
"Dogs offer so much comfort and I really enjoy their company. I get anxiety from time and time and it only takes a couple of minutes to snap out of my anxiety thanks to them," she added.
She ended her note by encouraging others to adopt a shelter animal and see how a rescued pet can make such an impact in one's life.
"You'd think you are saving the animal you are adopting, but really, in a way, you're saving yourself, too," she said.
"I have learned to be more responsible, to be more compassionate, more considerate and understanding because of my pets. It's really like learning how to be a parent."
Known to be an animal lover, Carla credited her family for teaching her how to be a responsible pet owner from an early age. In fact, she recalled her grandmother cared for as many as 30 dogs at one point in their lives!
Then it was her father, veteran actor Rey "PJ" Abellana, who made her aware of animal welfare and animal rights.
Carla has been vocal against animal cruelty, often using her social media platforms to spotlight the issue.
On Instagram, she has repeatedly condemned the Yulin Dog Meat Festival in Yulin, China that happens mid-June every year, appealing to her followers to sign the petition calling for an end to the appalling annual slaughter and consumption of dogs.
Recently, she came to the aid of fellow fur parent, who took to social media to thank the actress for helping him pay for his sick dog's medical treatment.