Eat Bulaga host Ruby Rodriguez is currently confined at a hospital after experiencing abdominal pain.
The host-comedienne on Wednesday shared via an Instagram story a photo that she was receiving intravenous fluid.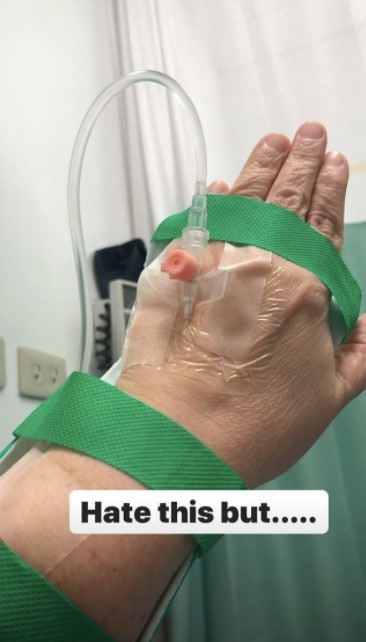 In another Instagram story, Ruby assured her worried daughter Toni Aquino, who is currently based in California, USA, that she is already fine after being treated at a hospital.
"I am sad that my mom is taken to the hospital because I would be the one to accompany (her) when these things would happen and now that I am here, I can't be with her," said Toni.
"I spent 20 mins crying because I felt guilty about not being by my mom's side," she added.
She also reminded, "I love you, mom! Please take care of your tummy kasi!"
Ruby answered Toni that she's already receiving medical treatment.
In an Instagram post, Ruby shared that she at least got to enjoy a beautiful view from her hospital window.
Meanwhile, Ruby's colleagues and fans wished for her fast recovery in the comments section.