GMA news reporters Cedric Castillo and Rida Reyes tied the knot on Saturday.
Spotted among the attendees was President Duterte.
In an Instagram video shared by GMA news anchor and one of the wedding ninongs Arnold Clavio, the president could be seen at the ceremony held at the Vieux Chalet in Antipolo. He was joined by Sen. Bong Go.
The president also stood as one of the principal wedding sponsors and gave a speech to celebrate the couple's new chapter in life as husband and wife, sources told PSN Latest Chika.
Other snaps from the wedding were also shared via Instagram stories by friends and colleagues of the happy newlyweds.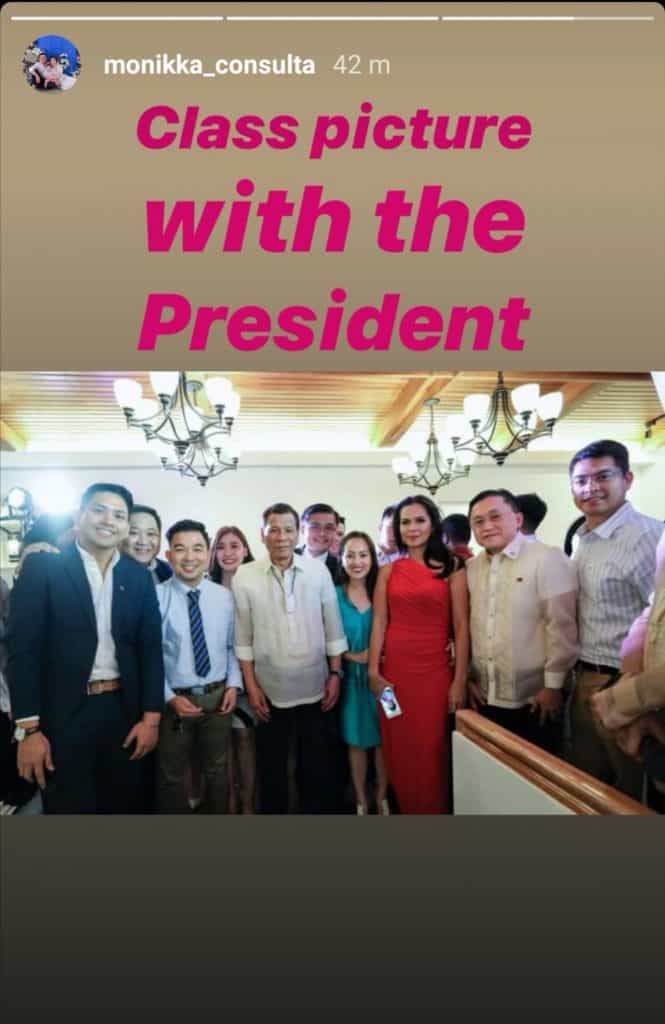 Former GMA reporter and now airline pilot Steve Dailisan shared photos on his social media accounts, wherein the president was pictured mingling with some of the men and women of GMA News and Public Affairs including lady anchors and fellow wedding sponsors Mel Tiangco and Vicki Morales.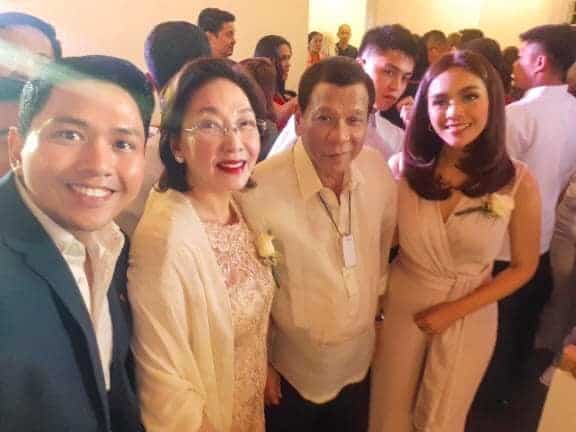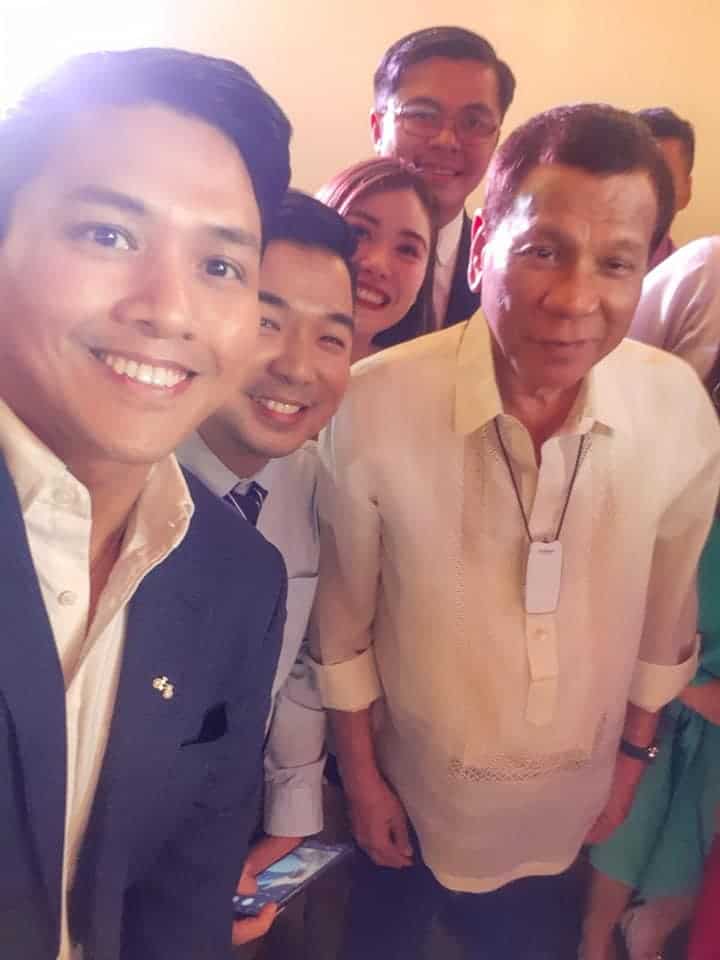 The Kapuso reporters, who cover the Malacanang beat, were engaged last December 2019.
Congrats and best wishes, mga Kapuso!