Nico Bolzico, the comical husband of Solenn Heussaff, just investigated a "crime scene" in their home with their pets as the suspects.
Nico came up with a report after Bearmonth was found lying on the floor, ripped and damaged.
Bearmonth is a teddy bear given as a present by Tim Yap to the Bolzicos' newborn daughter Thylane Katana.
Nico first reported the case via Instagram stories and opened the investigation "to find the (one) responsible for such a crime".
"As you might already be aware of from my IG Stories, there was a crime scene last night where we lost our loved #Bearmonth," he stated in his Instagram post.
Nico presented a photo of suspects being interrogated.
The first photo showed him as the "sheriff of the house" interrogating their cat #ElGato as one of the suspects.
No one is exempt though. Nico let himself be "questioned" by their pet tortoise #Patato "because he said everyone is a suspect".
He also obtained a footage from the crime scene where their dog was found lying next to the victim.
"#Pochola pleads not guilty, assuring that everything was like that when she arrived in the room after her night walk. But she pleads guilty on eating #ElGato's food the last four nights," wrote Nico.
Latest photo was Nico's tribute to the three-week-old stuffed toy: "RIP #Bearmonth, you will be missed."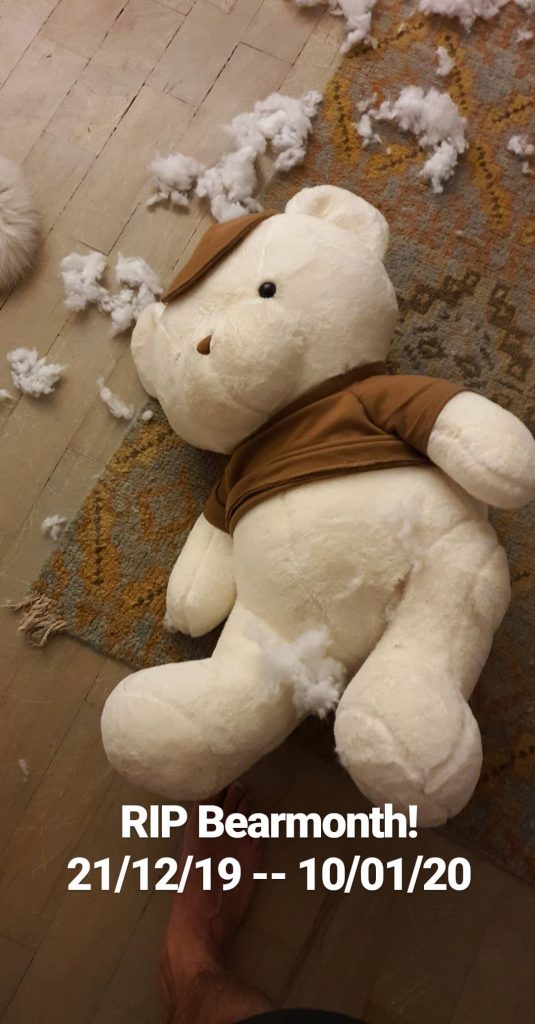 He also shared that one of the best moments of #Bearmonth's life is coming up.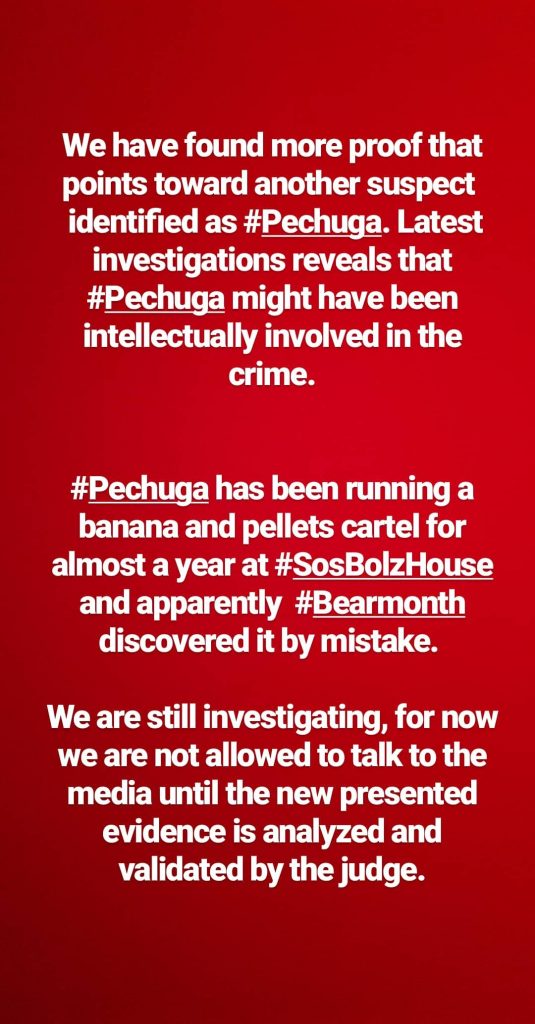 Another suspect that Nico spoke of was their other tortoise named Pechuga who might have been "intellectually involved in the crime".
He also pleaded the media to refrain from reporting about the incident until they have the final verdict.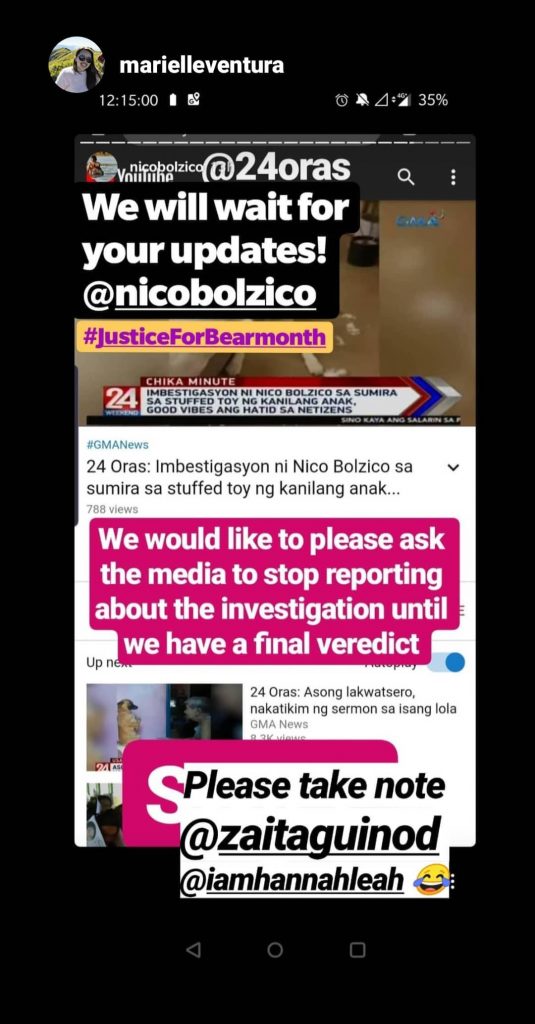 The hilarious post of Nico elicited laughter from his fans and followers, as well as celebrities who couldn't help but give their take on the case.