Are you ready for the 2019 Southeast Asian (SEA) Games opening ceremony?
On Tuesday, we had witnessed the dress rehearsal for the much-awaited event, which formally marks the start of the 30th edition of the biennial sports gathering of about 11,000 athletes and officials from 11 countries.
Here's everything you need to know about the grand program on November 30 at the Philippine Arena.
Viewers across Asia and the rest of the world will be seeing a showcase of traditional Filipino art, culture, design, music and dance performances on Saturday evening.
The one-and-a-half hour program will feature four major productions directed by Palanca award-winning writer and director Floy Quintos. All performances will highlight the country's rich Filipino talent and culture.
"The production's aim is to show how aspects of culture reflect the energy, physical dexterity and competitive spirit of the Filipino," Quintos said.
Each "suite" or production contains a musical performance, a dance and a textile-inspired backdrop. The welcome suite, titled Ugat ng Ating Lakas (The Roots of Our Strength), opens to the chant of National Artist for Music Ryan Cayabyab's Kyrie Eleison.
The program then proceeds to show dances from Mindanao Highlands, Kalinga, Arnis and Maranao. The content backdrop shows details from the 19th century beaded strap from the Maranao.
Meawhile, the performance lineup will feature the country's top artists, Asia's Nightingale Lani Misalucha, Asia's Pop Idol Christian Bautista, former Miss Saigon star Aicelle Santos, Ana Fegi, Jed Madela, Robert Seña and the TNT boys.
Our very own pop hits will be performed by Elmo Magalona, KZ Tandingan and Iñigo Pascual.
International rap artist Apl.De.Ap will bring down the house with his famous Black Eyed Peas song Filipino.
The parade of athletes will be led by 11 beauty queens representing the participants of the games. Miss Universe 2015 Pia Wurtzbach will be the Philippines' muse.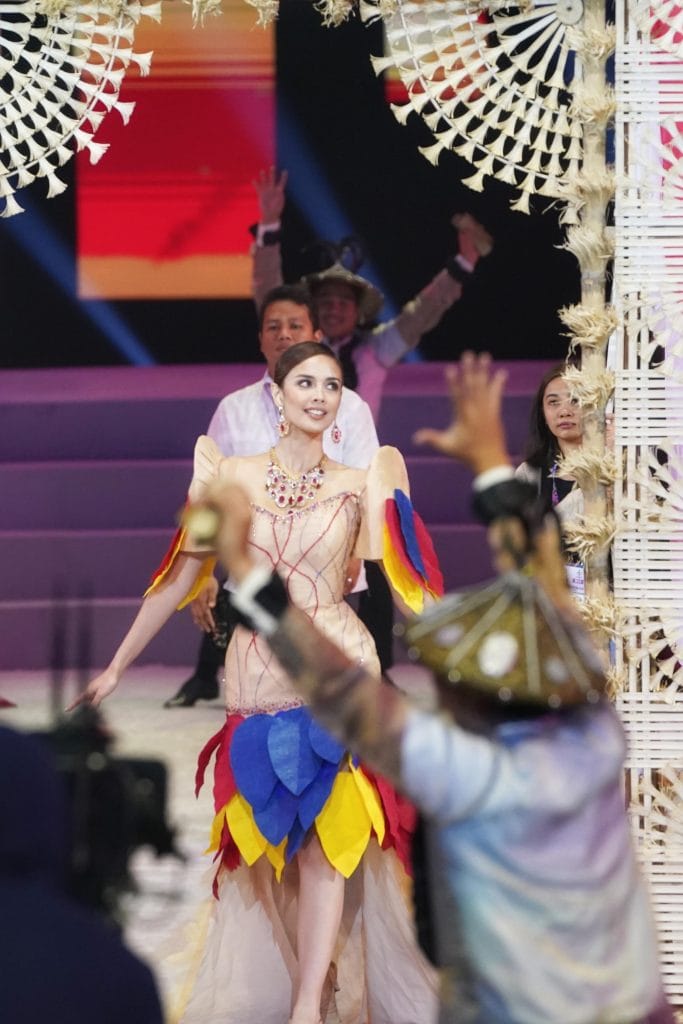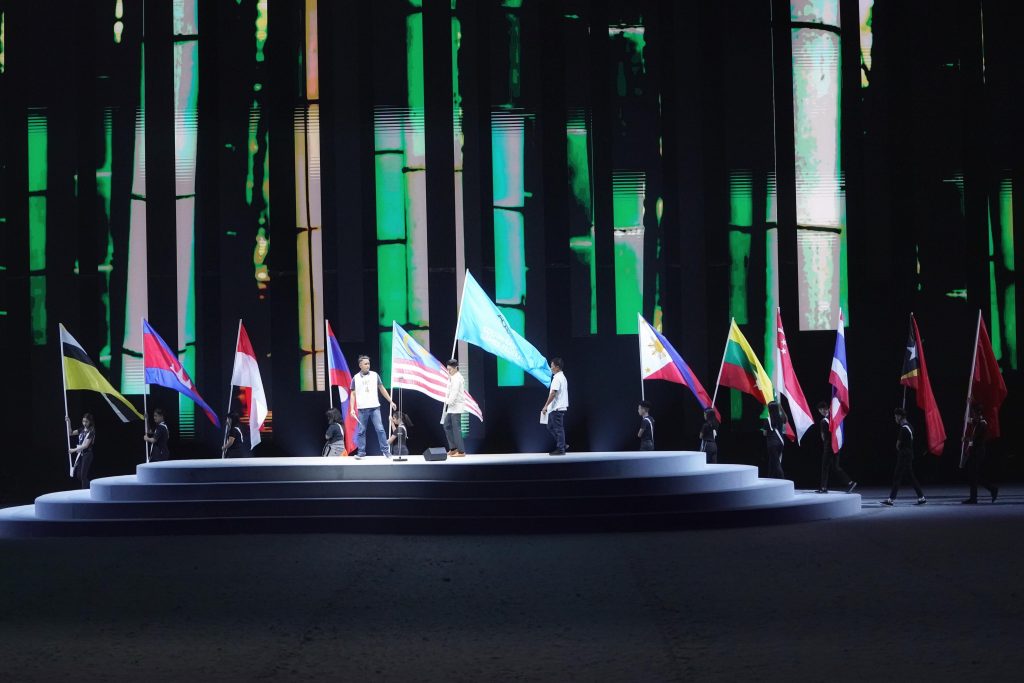 The renowned Ramon Obusan Folkloric Group and dance squads from the different schools in Metro Manila will also perform. The 30th SEA Games opening ceremony will be held at the Philippine Arena in Bocaue, Bulacan on Saturday. This will be the first SEA Games opening ceremony to be held in an indoor venue.