Films with LGBT themes emerged as big winners at the 15th Cinema One Originals awards event on Friday night at the Dolphy Theater.
Giancarlo Abrahan's Sila-Sila, a "ghosting" story involving a gay couple, was honored Best Picture on top of other awards, namely, Best Supporting Actor for Topper Fabregas, Best Screenplay for Daniel Saniana and the Audience Choice Award.
"The film is really about connections. Paano ka nakakabuo ng mga relasyon, di lang sa minamahal mo kung di sa mga kaibigan mo. At kwento to higit sa lahat ng aking matalik na kaibigan, tatlong taon namin sinulat to, ang saya ko nanalo siya kanina, Daniel," Giancarlo said in his acceptance speech.
In past interviews, the filmmaker said he takes pride in the film for presenting a narrative written, directed and fleshed out by members of the LGBT community.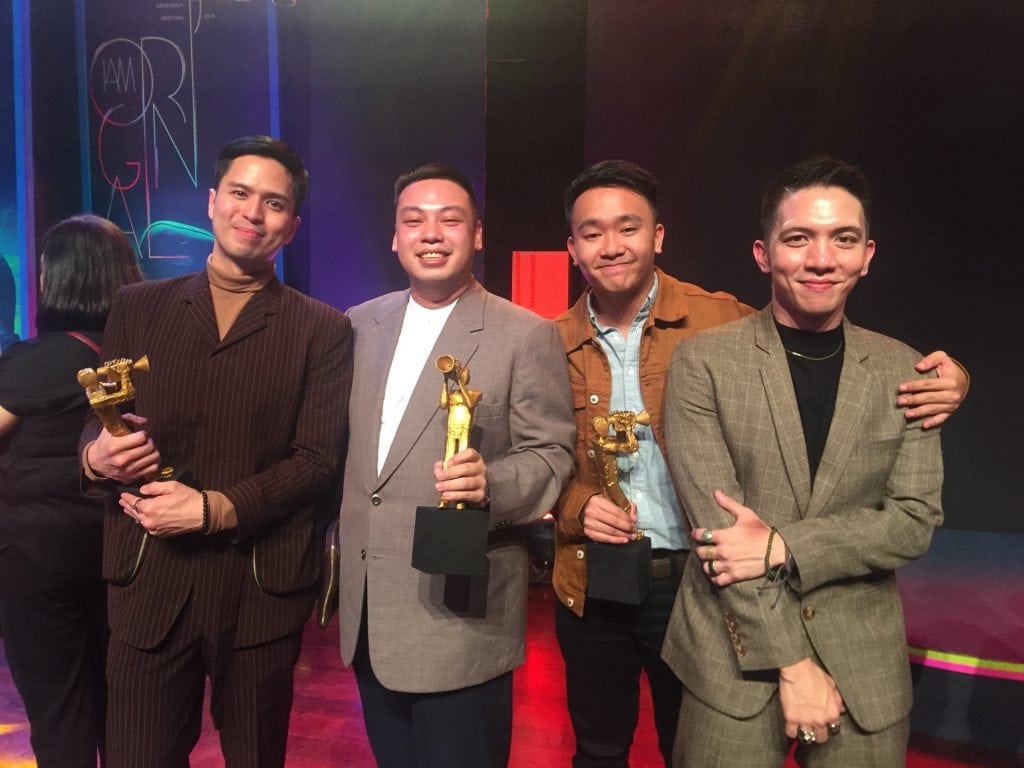 "Most importantly, I dedicate this award to the entire spectrum of the LGBT community. Napakasaya ko nung nabasa ko yung isang tweet that said, wow I feel seen. So, nandito kami lahat ngayon nakatayo sa harap ninyo, baklang director, baklang manunulat, baklang mga actor, we are seen!" he added.
Metamorphosis, a film that tackled the "I" in LGBTQIA community or persons born with both male and female genitalia, received the most number of recognitions. These are Best Director (J.E. Tiglao), Best Actor (Gold Azeron), Best Supporting Actress (Iana Bernardez), Best Cinematography (Tey Clamor) and Best Sound (Immanuel Verona and Vince Banta).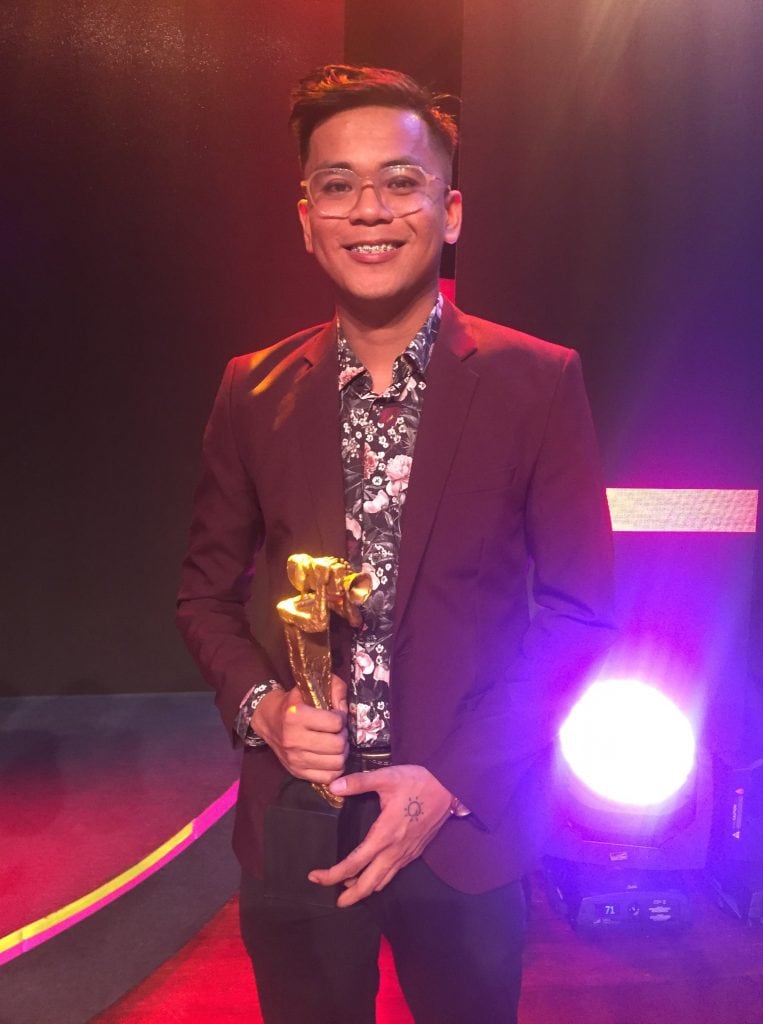 According to its director, he fought hard for his film to be shown.
"Limang taon kong inilaban ang pelikulang ito. Maraming salamat sa mga nagtiwala, sa mga tumulong sa akin para magawa na yung pelikula," J.E. said, offering his award to his parents and "all members of the intersex".
Metamorphosis earlier met trouble after it was rated X or not suitable for public exhibition. After appealing to the Movie and Television Review and Classification Board (MTRCB), the film received an R-16 rating which allowed people 16 years old and above to watch the film in cinemas.
Meanwhile, the Best Actor and Best Actress plums that went to Metamorphosis' Gold Azeron and Lucid's Alessandra de Rossi, respectively, were marked by firsts.
It's Gold's first acting award and his portrayal of a young adult coming to terms with gender identity, his first lead role.
Gold dedicated his victory to his father who has been with him every step of the way in his journey to the world of acting.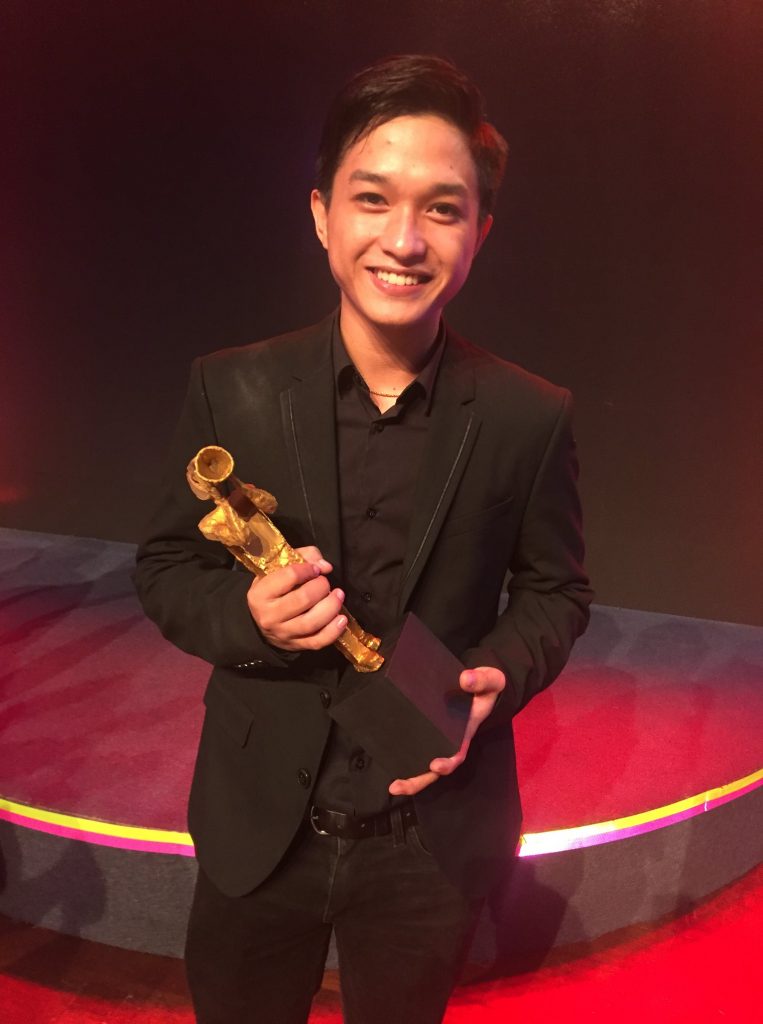 "Nandoon siya simula sa pag-start ko sa acting, from crowd to extra, lahat nadaanan ko halos, di ako tumigil. Tiyaga lang, tiyaga lang para sa atin lahat at kung sino man gusto makakatungtong dito. Magpakumbaba lang tayo. God is good all the time!" he said during his thank-you speech.
Alessandra, on the other hand, said she wasn't prepared to receive the award.
"Akalain mo yun. Di man lang ako nakapagsuklay today. Di ko naman inexpect," the actress joked.
She thanked her Lucid director Victor Villanueva for making her work hard at her scenes as a woman who practices lucid dreaming.
"Take four ako for the first time in my life," she mused. "I'm usually just take one."
"Salamat sa Cinema Originals, nakaisa din," she added, referring to her first Cinema One trophy, the newest addition to her at least eight acting prizes to date.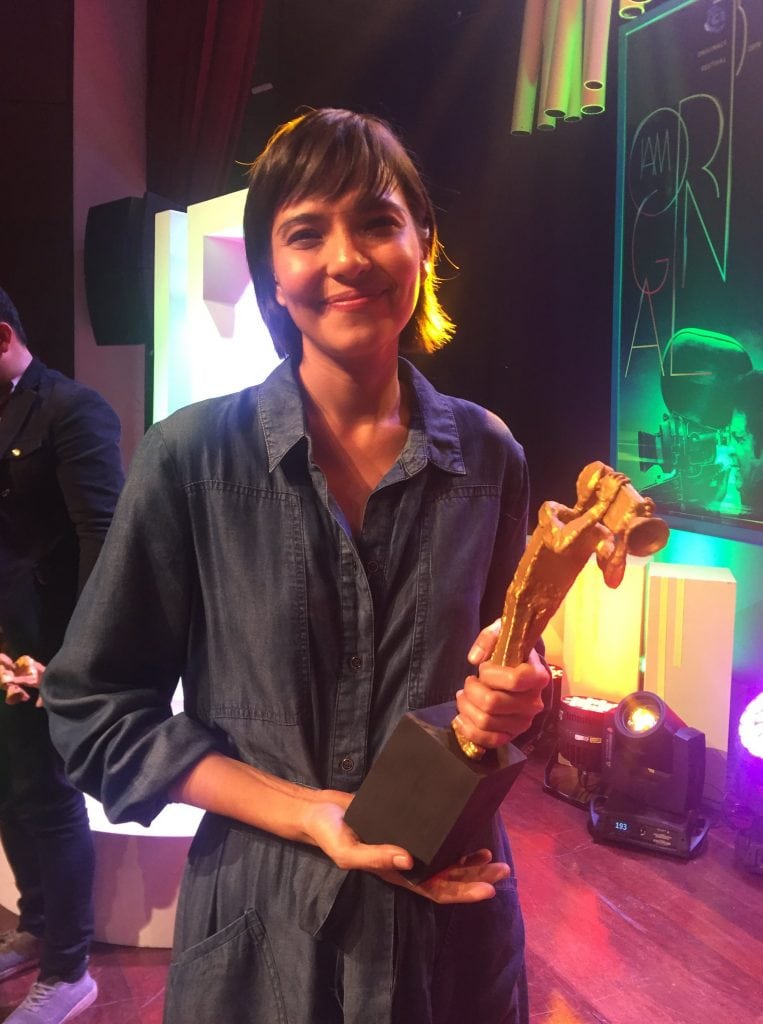 A total of eight films were showcased at this year's edition of the 15-year-old film festival of Cinema One, a cable channel owned and operated by ABS-CBN.
Here's the complete list of winners:
Technical Category
Best Picture: Sila-Sila
Best Director: J.E. Tiglao for Metamorphosis
Best Screenplay: Daniel Saniana for Sila-Sila
Best Cinematography: Tey Clamor for Metamorphosis and Carlos Mauricio for Tia Madre
Best Production Design: Eero Yves Francisco for Utopia
Best Editing: Benjamin Tolentino for Lucid
Best Musical Score: Kevin Dayrit for O and Emerzon Texon for Lucid
Best Sound: Immanuel Verona and Vince Banta for Metamorphosis
Acting Category
Best Actor: Gold Azeron for Metamorphosis
Best Actress: Alessandra De Rossi for Lucid
Best Supporting Actor: Topper Fabregas for Sila-Sila
Best Supporting Actress: Iana Bernardez for Metamorphosis
Special Awards
Special Jury Prize: Utopia
Audience Choice Award: Sila-Sila
Best Short Film: Don Senoc's Sa Among Agwat (In Between Spaces)
Best Student Film: Tyrone James Luanzon's Kapasidad