In a teaser Instagram post for her latest YouTube video, Mariel Rodriguez shared a photo of herself, 39 weeks pregnant with her second baby girl with husband Robin Padilla.
"39 weeks!!!! At 9pm i share with you guys how I am preparing for Gabriela's arrival. It will be up on my YouTube channel!!! Yay!! Btw, I don't look like this anymore," she wrote.

One netizen who caught the TV host's attention said: "@marieltpadilla ay girl ulit. Sad naman."


"How the hell could another sweet baby girl be sad?" she said.
"It's not what you think. Yeah it's (an) angel it's a blessing. I thought it's a boy. Calm down Mariel I'm a fan of your husband," the netizen said in defense.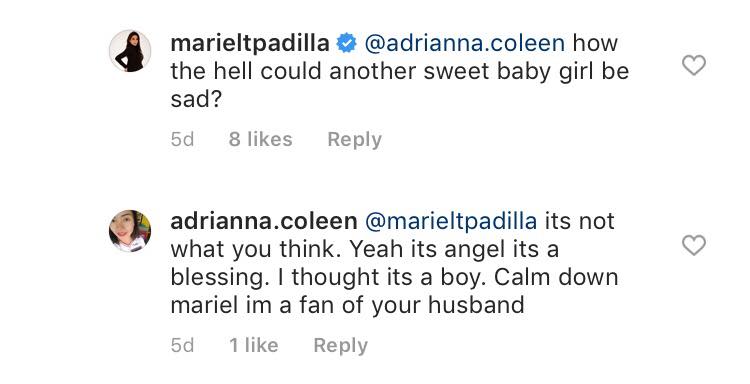 "So how is it sad?" Mariel said.

Their back and forth caught the eye of other netizens who defended Mariel.
Mariel is currently in America, where she will give birth to baby Gabriella. Her firstborn Isabella was also born abroad last November 14, 2016.