The pressure is on for Gazini Ganados, the Philippines' bet to the Miss Universe 2019 pageant, to defend the crown. 

At the Binibining Pilipinas Charities, Inc. send-off for the country's pageant representatives Gazini, Emma Tiglao for Miss Intercontinental 2019 and Resham Saeed for Miss Supranational 2019, the Cebuana beauty acknowledged the biggest task of attaining that back-to-back win.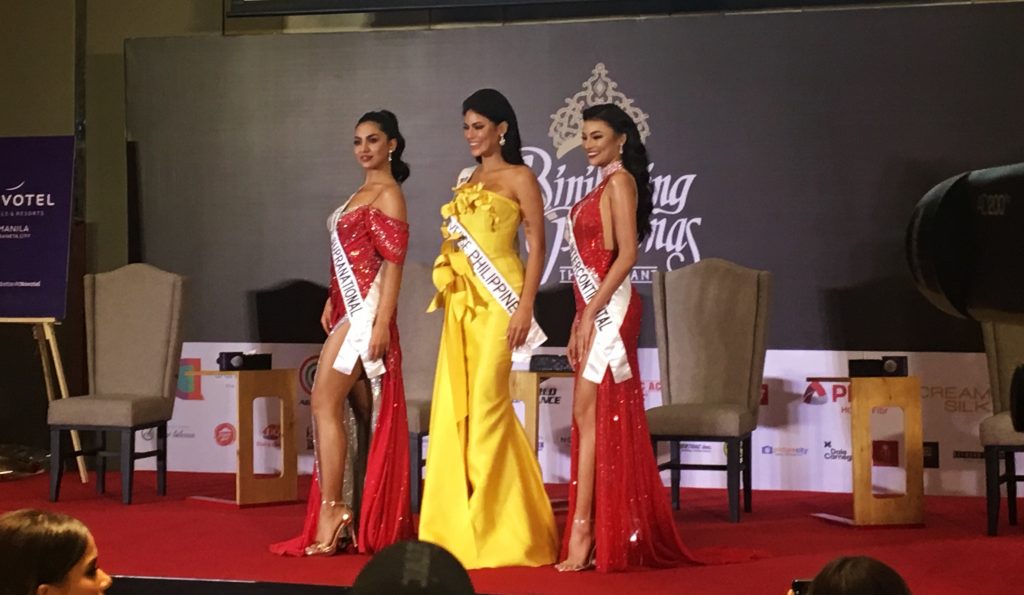 "That's the best gift we can give to the Philippines, to fight until the crown is within our head," she said.
Instead of letting it weigh her down, Gazini said that the pageant pressure has helped her train harder.
With just a month left until the pageant, comparisons between Gazini and reigning Miss Universe 2018 Catriona Gray came to light. 
"We should not compare other girls with one another because each one is different. We have our own different stories, we're representing different advocacies and supporting different organizations," Gazini said when asked on her preparations to keep up with Catriona's success.
"The right question will be 'Will you be able to represent the Philippines the best way you can?'" she added.
The 68th edition of the Miss Universe pageant will reportedly be held on December 8, 2019 in Atlanta, Georgia, USA.