Kapuso talent Clint Bondad's recent Instagram photo with Thai 'trans woman billionaire' Anne Jakrajutatip has sparked speculations on the nature of their relationship.
Anne is CEO of JKN Global Media, a Thailand-based content management and distribution company that acquires and provides content to digital television and other media platforms.
In his post, Clint described Anne as his "sidekick".
"Based on how many girly punches and half ass kicks I received for being the funniest and most charming person ever, I must be with the worst Muay Thai instructor in the world?" he said.
"I actually don't mind if you only like me because of my money @annejkn.official, it's always a fun time," Clint jokingly added.
Clint took the time to reply to some comments as his post received mixed reactions from netizens.
"Seeing (these) negative comments… goshmm … bro just turn off the comment section… Smh," one commenter said.
"Never. Discussion is needed to evolve and will continue regardless, if not here then somewhere else. Only cutting it off when someone would get hurt through my influence. I always ask for permission and explain what to expect if needed. But I also make mistakes. Peace. Love. Happiness.❤️," Clint bluntly replied.
Another netizen said, "Nothing wrong about this picture. What's wrong is that you lived in the Philippines. You know what I mean?"
Clint sarcastically replied: "Oh thanks, if that's the case it's alright. We Filipinos are one of the most supportive nations in the world… Probably THE most supportive. Love creates hate. There is only day because of night. It's a package deal."
To other comments, Clint just coolly responded. Here are some of them: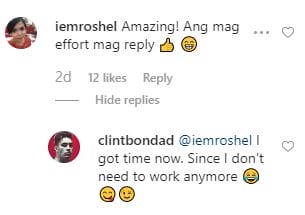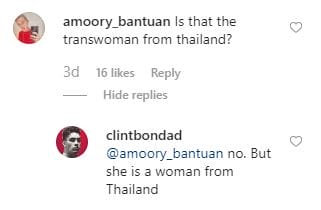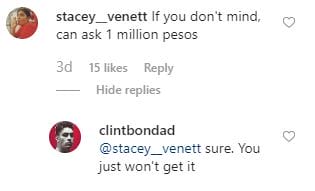 No 'second chance' with Catriona
A certain @catclintforever, however, asked the ex-boyfriend of Miss Universe Catriona Gray if there's still a second chance between him and the beauty queen.
"Should I give up or there's still a small chance? @clintbondad," the Instagram user said.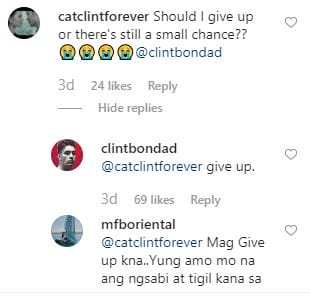 "Give up," was Clint's short reply.
Meanwhile, Anne clarified that the model-actor is just like a brother to her. She had also posted several photos of her and Clint together on her Instagram account.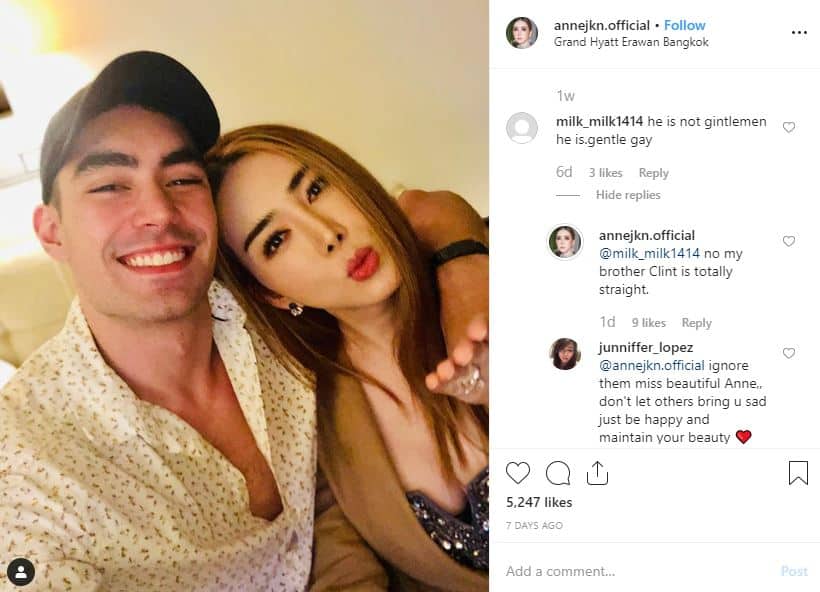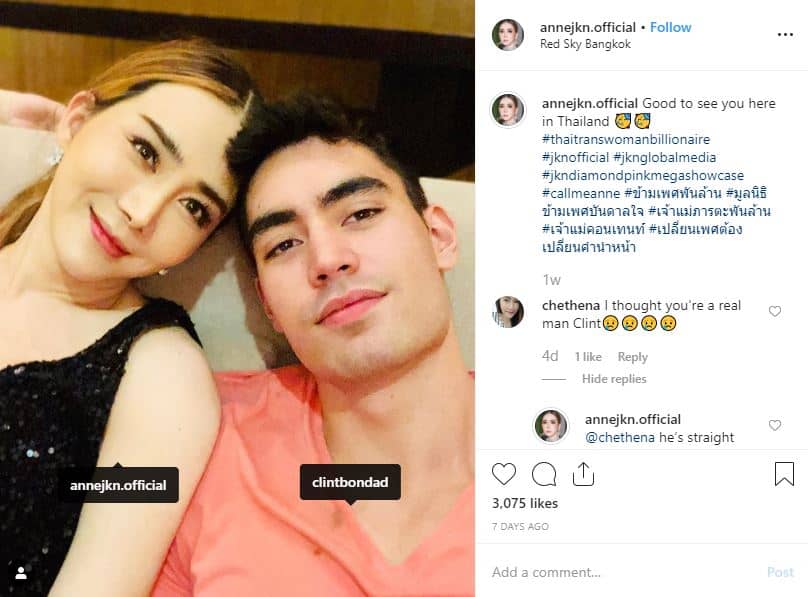 Catriona and Clint called off their six-year relationship last February 2019, two months after Catriona was crowned Miss Universe 2018.