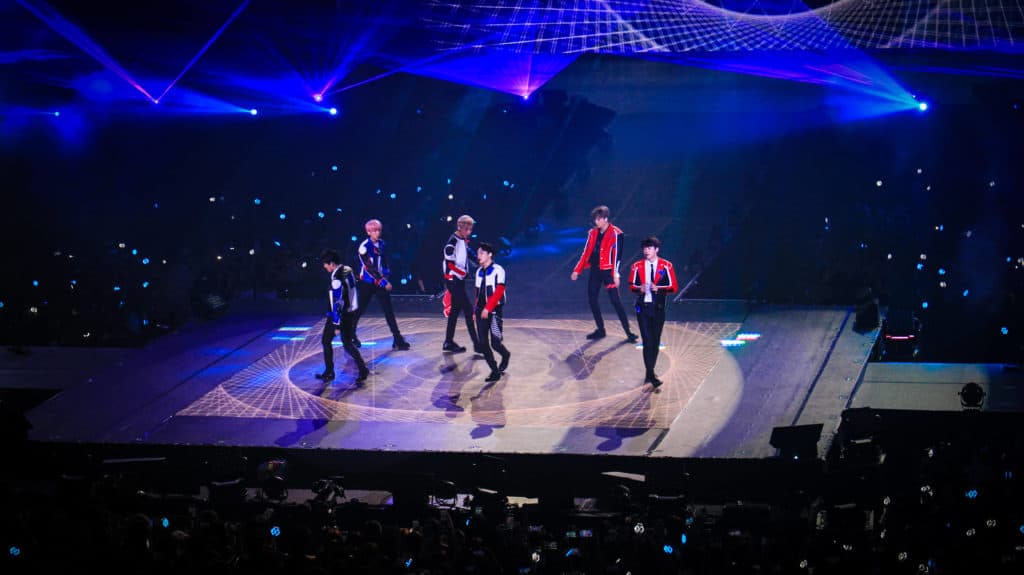 Loud, continuous cheers filled the Mall of Asia Arena as Phixos got to meet their favorite K-pop boy group EXO for their fourth solo concert last August 23 to 24, 2019.
Members Baekhyun, Chanyeol, Chen, Kai, Sehun and Suho went on an adventure with their Filipino fans for a two-day show, EXO Planet #5 – "The EXplOration".
Other members D.O and Xiumin were, however, not present due to their military enlistment, while Lay continues his promotion in China.
Having post-concert withdrawal syndrome? Here's a look-back on the things we miss the most from #ExplorationinMNL Day 1.
1. 'Magical' stage design
Aside from adoring the six members itself, PH EXO-Ls also couldn't help but gush over the stage design. The floating bulb lights and visual backdrops added magical touch to EXO's performances. Not to mention, Suho's solo stage of "Been Through" was plainly breathtaking.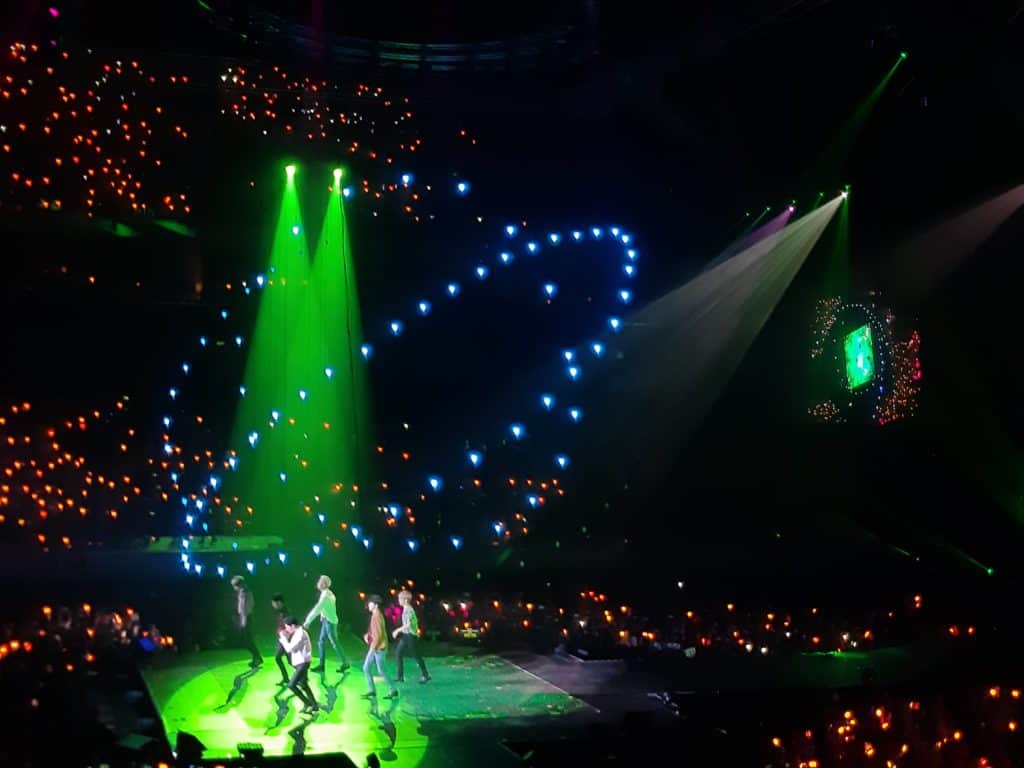 2. Power performances
In the almost three-hour concert, the boy group was able to give exhilarating performances with most of the songs coming from their "Don't Mess Up My Tempo" 2018 album, such as "Tempo", "Gravity" and "24/7". Filipino fans squealed in excitement when they got to witness their favorite idols perform their hit song "Love Shot".
3. Songs that never get old
Much as to their contentment, EXO-Ls were loud when the boys performed back-to-back-to-back classic hit songs "Growl", "Overdose" and "Call Me Baby". Someone call the doctor… these fans might have run out of breath when EXO said "Call Me Baby". Who wouldn't "eureureong" to that? (Puns intended!)
4. PHIXOS as EXO's vitamins
"Mabuhay Philippines!" During the show, EXO members announced how happy they were to be back in the country, seeing the unending and unchanging love of their Filipino fans. Phixos particularly got all kilig when EXO's Suho said: "Do you guys know you are like vitamins to us? Are we like vitamins to you as well?" (Insert deafening "Yeses" from the arena.)
5. Solos on stage
Aside from their performances as a group, the boys also delivered in their solo stage. Suho, Chen and Baekhyun didn't disappoint fans with their vocals. Kai, the group's dancing machine, was all swag on his "Confession" solo. Meanwhile, EXO-SC, sub-unit of EXO, which is composed of Sehun and Chanyeol, hyped up the crowd with their debut song "What a Life".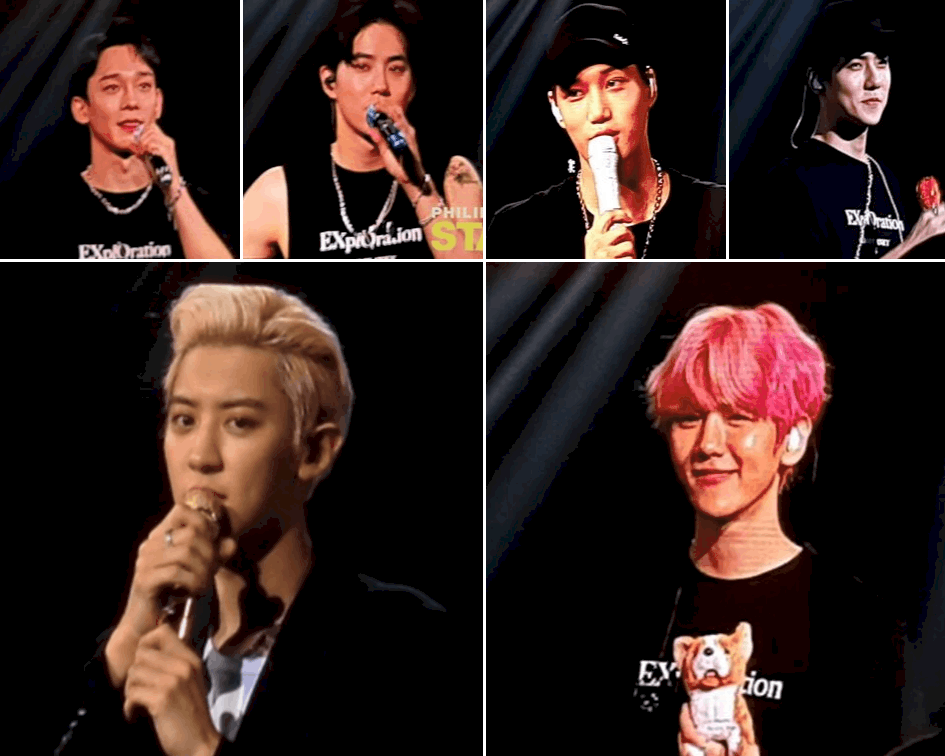 6. Proud Pinoy Phixos
Filipino fans' efforts paid off when EXO noticed their Philippine flag-inspired dress code for the show. Phixos were also thrilled when their eribongs or fandom lightsticks suddenly lit up with the Philippine flag colors during the encore.
Still can't get over #EXPlorationinMNL? Here's a playlist where you can unli-relive the moment.
The boys might have been incomplete, but they still performed as one, and did it all with a smile on their face. For Filipino EXO-Ls, it was surely another one of those nights which they will think about 24/7.