The Philippines truly is a Taylor Swift nation.
The hardcore fans of the pop and country icon Taylor Swift, popularly known as Swifties, caused the Philippines to rank number one in the worldwide Google Search interest for the American superstar.
The Philippines scored a full 100 in worldwide search interest over time for the "Taylor Swift" search term during the week of July 2 to 8, mainly due to the release of her re-recorded album "Speak Now (Taylor's Version)" and ticket sales for the only Southeast-Asian leg of her worldwide "The Eras Tour" in Singapore went live.
The country beat the concert host Singapore (87), the US (79), and Australia (74). After the third and fourth in the 70s, the interest over time falls steeply with Ireland next at number five and scoring 55.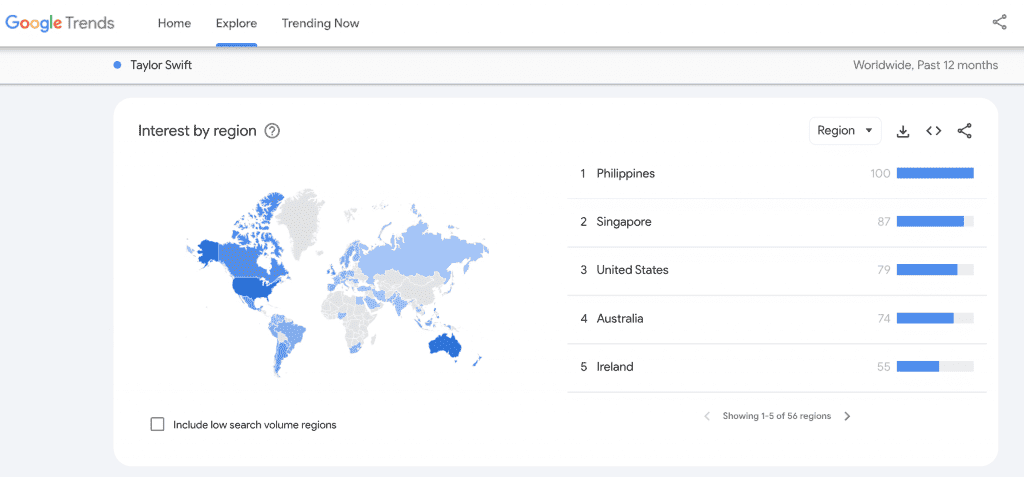 Within the Philippines, CALABARZON topped the regions with 100, closely followed by Metro Manila in 99. The top five is rounded out by Central Luzon (95), Bicol (92), and Western Visayas (91).
The interest over time statistic refers to the dominance of a specific search term compared to others at a certain time and place. This means that in the Philippines and its top five regions, Taylor Swift as a Search Term truly dominated all other keywords. The stat normalizes the overwhelming amount of search data by properly contextualizing it with times and locations.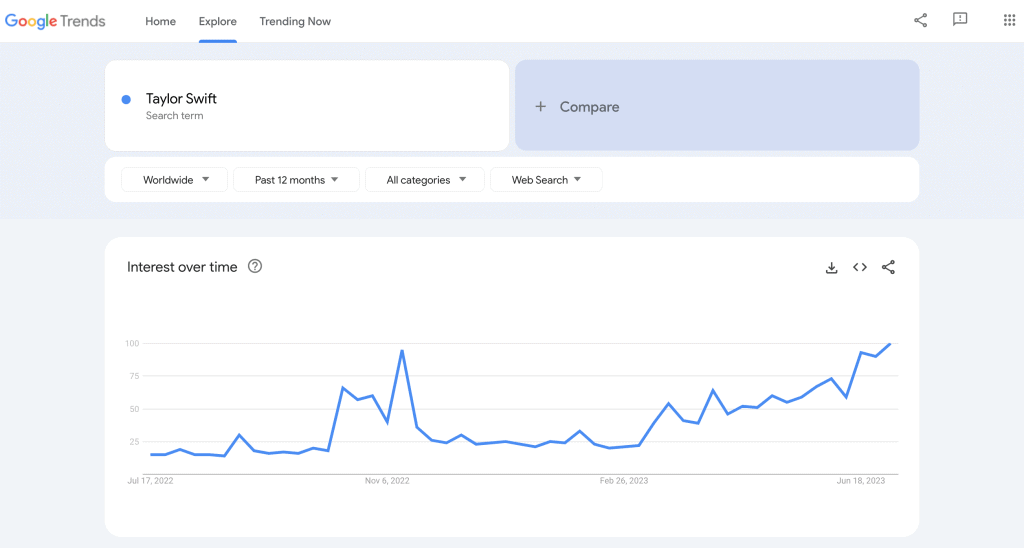 PhilSTAR L!fe reported that Filo Swifties have also topped the list of buyers in Klook, a booking platform that offers a concert package that included tickets to the concert and a one-night stay at a four- or five-star hotel.
This should come as no surprise to many, as the Philippines is a major hotbed of Swift's fanbase in Southeast Asia—if not the whole world.
Her songs have dominated streaming charts for nearly two years, especially with a steady release schedule, while tribute performances in drag shows have drawn hundreds of people in malls and other venues.
Just recently, hundreds of Filo Swifties flocked to a fan event in a local shopping mall to watch the closest thing they could ever get to "The Eras Tour": a Taylor Swift impersonation by a drag queen named Taylor Sheesh.
Taylor hasn't been in Manila since 2011, when she performed a one-night show at the Araneta Coliseum for her Red Tour.
Critically acclaimed for its concept and musical depth that draws from her full discography, "The Eras Tour" is Taylor's sixth concert tour which began in March 23 earlier this year, and will go through five continents before concluding on August 17, 2024 in London.