Lyca Gairanod appears to be going on a long-distance relationship with her non-showbiz boyfriend.
As seen on her Instagram story on Monday, the 18-year-old singer bid farewell to her United States-bound special someone Kyle Walle with a sweet photo of them together.
"Have a safe flight love," wrote Lyca alongside a US flag emoji.
"See you soon, ingat ka dyan," she added.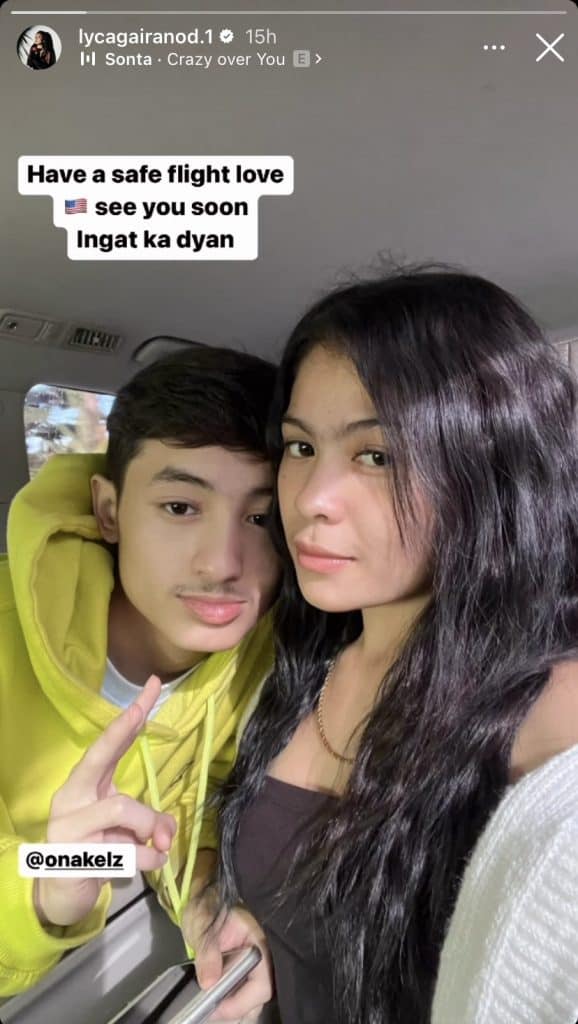 Lyca recently spread kilig to fans after making her relationship with her boyfriend public.
The Voice Kids Philippines Season 1 grand winner ealier posted snaps of her with beau Kyle Walle holding hands while walking.
"Spend time w u," wrote Lyca as caption alongside a heart emoji.
The singer has also posted clips of their bonding moments together.
According to a Pep report, it was last March when the two made their romance official.
Lyca's boyfriend was first spotted in public at her 18th birthday celebration in November.
Lyca, along with broadcaster Karen Davila sent tbe social media abuzz last year with the way how the latter reacted when she knew that they have the same birthday.